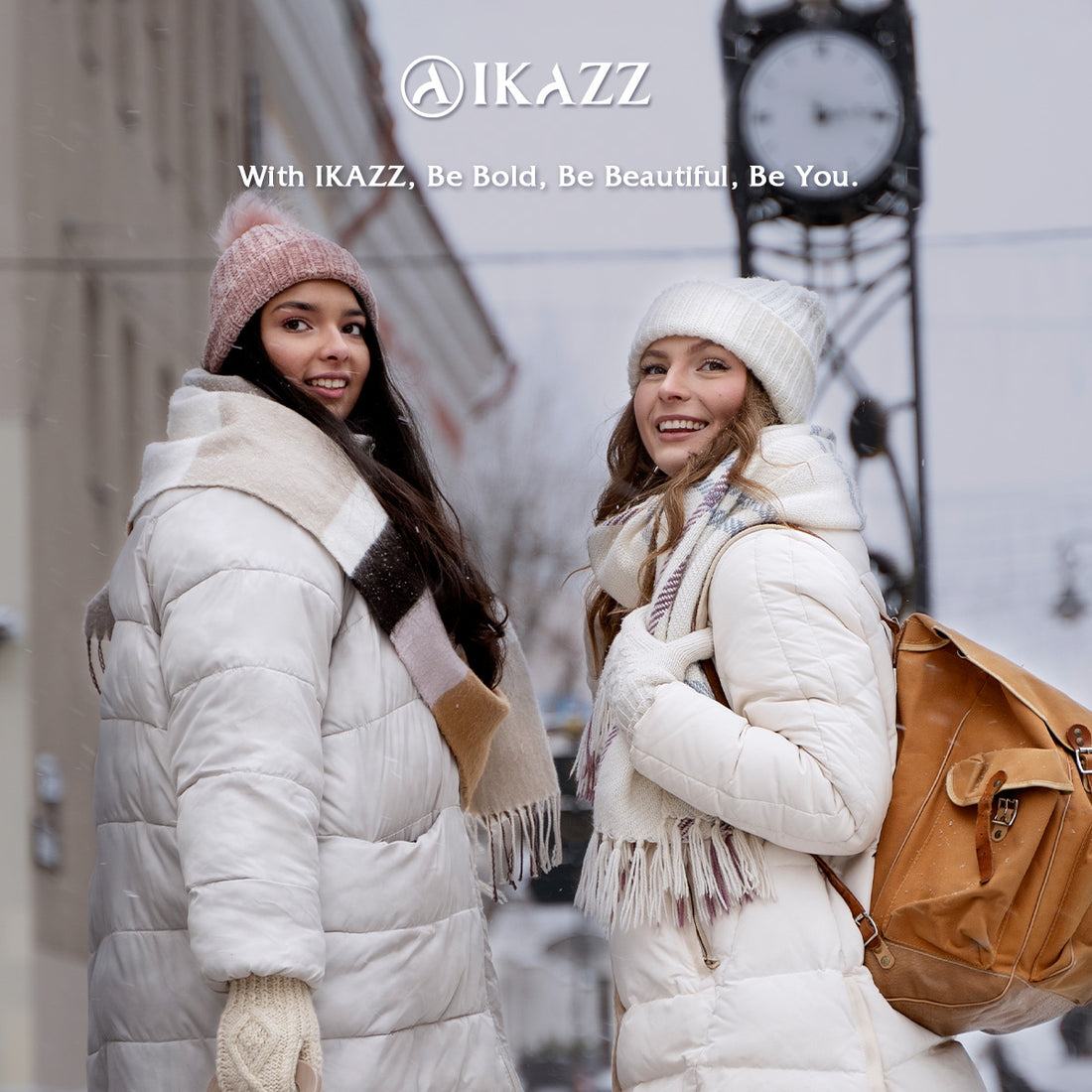 Discover the Perfect Blend of Style and Ethics with IKAZZ Puffer Jacket
With regard to finding the perfect puffer jacket that combines style, functionality, and ethical manufacturing practices, look no further than IKAZZ. IKAZZ is a renowned brand that harmoniously blends fashion-forward designs with a strong commitment to sustainability and animal welfare. With our innovative use of animal-free materials and attention to detail, IKAZZ puffer jackets are the ideal choice for conscious consumers who refuse to compromise on style or ethics.
Animal-Free and Sustainable Materials
At the heart of IKAZZ's commitment to ethics and sustainability is our use of animal-free materials. The shiny nylon shell of our puffer jackets not only exudes durability but also reflects our eco-friendly approach. By opting for vegan materials, IKAZZ ensures that no animals are harmed in the production process. The use of Thermolite® vegan down filling provides exceptional insulation while upholding our cruelty-free values.
Functional and Fashionable Design Features
IKAZZ puffer jackets not only prioritize ethics but also deliver on style and functionality. The inclusion of side zip velvet pockets adds a touch of convenience and sophistication, allowing you to carry your essentials with ease. The zipper off hood with an elasticized drawstring offers versatility, enabling you to adapt to different weather conditions effortlessly. Rib-knit cuffs not only provide an extra layer of warmth but also ensure a comfortable fit. The 2-way zipper allows for added range of motion and ventilation options, enhancing your comfort throughout the day. To complete the look, the elasticized belt with a metal buckle adds a stylish and adjustable element, accentuating your silhouette.
Customer Satisfaction and Hassle-Free Returns
IKAZZ is dedicated to providing the highest level of customer satisfaction. With a strong focus on product quality, we ensure that each puffer jacket meets rigorous standards. In the rare event that you're not completely satisfied with your purchase, IKAZZ offers a hassle-free 30-day return policy. Return labels are available, making the return process seamless and convenient. As an added bonus, IKAZZ offers complimentary Standard shipping on all orders. For those in need of expedited delivery, an upgrade to Express shipping is available for a faster arrival.
Conclusion
To sum up, IKAZZ puffer jackets stand out as the perfect blend of style, functionality, and ethical manufacturing practices. With our animal-free and sustainable materials, including the shiny nylon shell and Thermolite® vegan down filling, IKAZZ ensures that you can embrace fashion while upholding your values. The functional design features, such as the side zip velvet pockets, zipper off hood, rib-knit cuffs, 2-way zipper, and elasticized belt, offer unparalleled convenience and comfort. With IKAZZ's commitment to customer satisfaction and hassle-free returns, you can shop with confidence, knowing that your needs will be met. Elevate your winter wardrobe and engage with IKAZZ, the ultimate consumer engagement platform that resonates with your style and ethics.