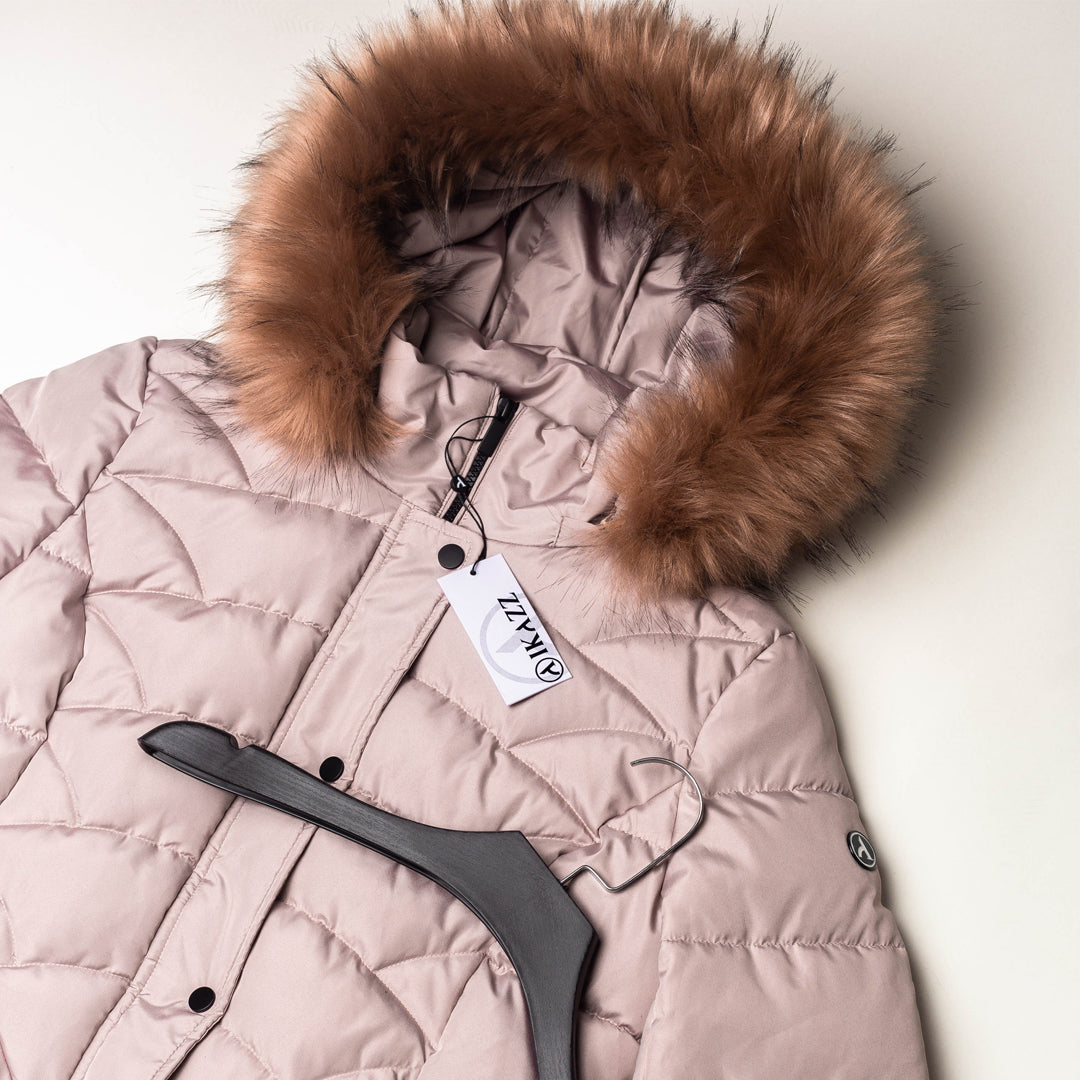 Elevate Your Style and Embrace Sustainability with Eco-Friendly Puffer Jackets
Welcome to IKAZZ, where fashion meets sustainability. If you're someone who cares about the environment and wants to make conscious fashion choices, you've come to the right place. We believe that looking good should never come at the expense of our planet. At IKAZZ, we offer a wide range of eco-friendly puffer jackets that are not only stylish but also gentle on the environment. Join us as we redefine fashion by prioritizing sustainability and delivering an exceptional customer experience.
Uncompromising Quality and Comfort:
At IKAZZ, we understand that quality and comfort are essential when it comes to puffer jackets. Our eco-friendly puffer jackets are meticulously designed and crafted using premium materials to ensure the highest level of quality and durability. From the moment you slip into an IKAZZ puffer jacket, you'll feel the difference. Our jackets provide excellent insulation, keeping you warm and cozy even in the coldest temperatures.
Thoughtful Design for Every Body Type:
We believe that fashion should be inclusive and cater to diverse body types. That's why our puffer jackets are thoughtfully designed to flatter and fit a range of body shapes. We understand that every individual is unique, and our goal is to make you feel confident and comfortable in your own skin. With IKAZZ, you can find a puffer jacket that not only suits your style but also celebrates your individuality.
Versatility for Any Occasion:
Our eco-friendly puffer jackets are designed to be versatile, allowing you to effortlessly transition from casual outings to more formal occasions. Whether you're exploring the city, heading to work, or enjoying staying at home, an IKAZZ puffer jacket will be your reliable companion. With their timeless designs and attention to detail, our jackets effortlessly elevate your style while providing the warmth and comfort you need.
Conscious Fashion Choices:
By choosing an IKAZZ puffer jacket, you're making a conscious decision to support sustainable fashion. We are committed to reducing our environmental impact and promoting ethical practices throughout our production process. Our jackets are made from alternative fabrics that are free from animal by-products, ensuring that no harm comes to animals during their creation. Additionally, we strive to minimize waste and prioritize responsible manufacturing practices. With IKAZZ, you can align your fashion choices with your values and contribute to a greener future.
Exceptional Customer Experience:
At IKAZZ, we prioritize the customer experience and aim to exceed your expectations in every interaction. From browsing our collection to receiving your puffer jacket, we want your journey with us to be seamless and enjoyable. Our knowledgeable and friendly customer service team is always ready to assist you with any questions or concerns you may have. We believe in building long-lasting relationships with our customers, and your satisfaction is our top priority.
Conclusion:
IKAZZ offers a unique combination of style, comfort, and sustainability with our eco-friendly puffer jackets. By choosing IKAZZ, you're not only investing in high-quality outerwear but also making a positive impact on the environment. Our commitment to exceptional customer experience ensures that you receive a product that exceeds your expectations. Join us in embracing sustainable fashion without compromising on style or comfort. Choose IKAZZ and elevate your style while contributing to a better, more environmentally-friendly future.