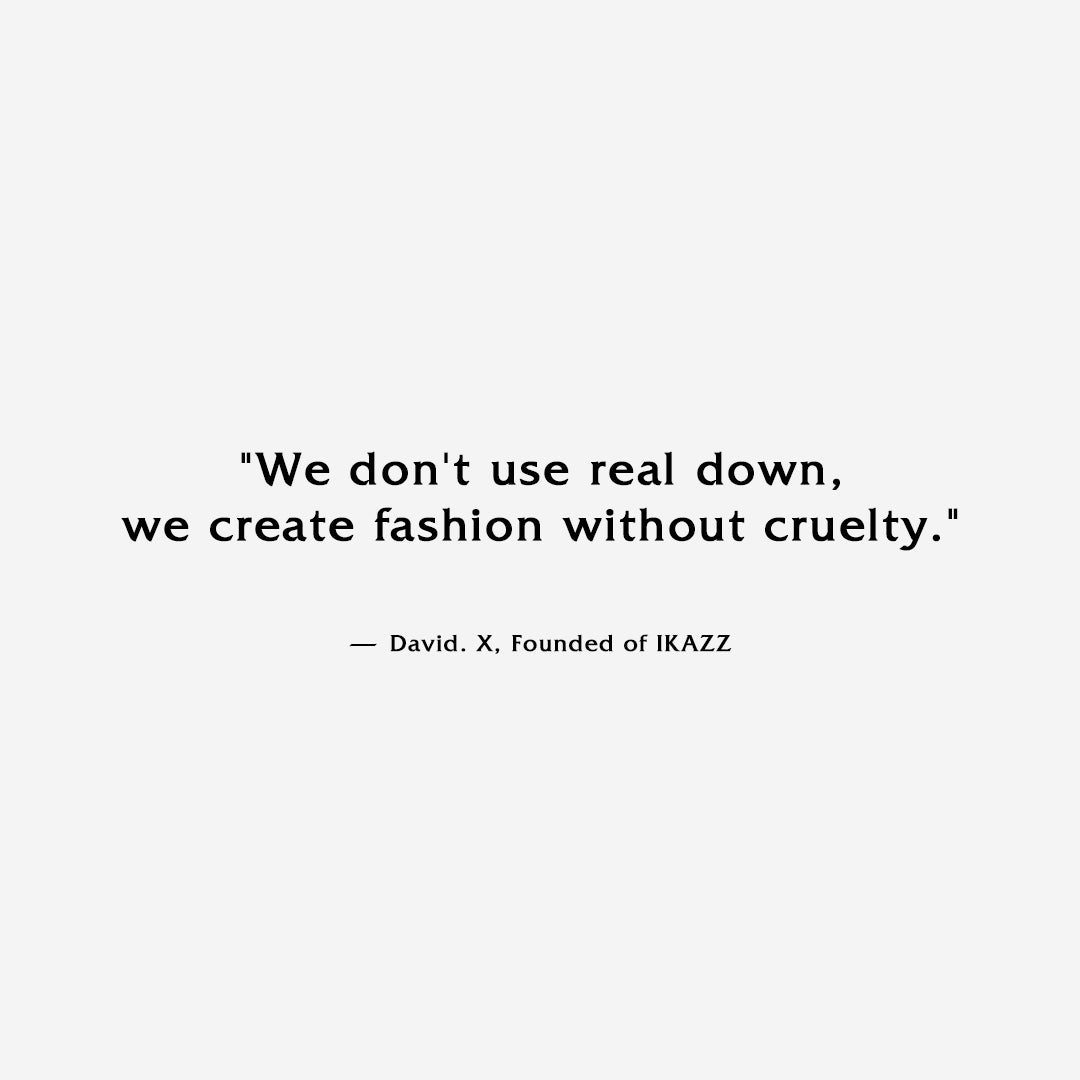 IKAZZ: Embrace Sustainable Style with Eco-Friendly Puffer Jackets
At IKAZZ, we are more than just a fashion brand. We are a community of individuals who believe in the power of sustainable fashion to create a better future. Our commitment to delivering warmth and comfort goes hand in hand with our dedication to environmental consciousness. By choosing IKAZZ, you not only get to enjoy stylish and high-quality puffer jackets, but you also contribute to a more sustainable fashion industry.
Deliver the Warmth That Will Last:
Winter can be harsh, and staying warm is essential. At IKAZZ, we understand the importance of providing garments that deliver long-lasting warmth. Our puffer jackets are designed with the utmost care, using alternative materials that are both insulating and eco-friendly. We want you to experience the comfort and protection our jackets offer, knowing that they are made without harming animals or the environment.
Embrace Yourself, Reduce Body Anxiety:
We believe that fashion should empower you and make you feel confident in your own skin. Body image concerns affect many people, and at IKAZZ, we strive to alleviate this anxiety. Our puffer jackets are thoughtfully designed to flatter different body types, allowing you to embrace your unique shape and feel comfortable and confident. We want you to look in the mirror and love what you see, knowing that your fashion choices align with your values.
Innovative Designs for Fashion Forward Trends:
Fashion is ever-evolving, and we are passionate about keeping up with the latest trends. Our team at IKAZZ is constantly pushing the boundaries of design, exploring innovative solutions to create fashion-forward puffer jackets. We draw inspiration from influencers, runways, and street style, ensuring that our designs reflect the current fashion landscape. With IKAZZ, you can stay ahead of the curve while making sustainable choices.
Sustainability at the Core:
Sustainability is not an afterthought for us; it is at the core of everything we do. We are committed to reducing our environmental impact and promoting ethical practices. Our puffer jackets are made from alternative fabrics that are cruelty-free and sustainable. We prioritize responsible manufacturing processes, striving to minimize waste and conserve resources. By choosing IKAZZ, you become part of a movement towards a greener fashion industry.
Join the IKAZZ Community:
When you choose IKAZZ, you join a community of like-minded individuals who believe in the power of sustainable fashion. We foster an inclusive and supportive environment where we can share ideas, inspire each other, and work together towards a common goal. Through our platforms and events, we aim to educate and raise awareness about the importance of making conscious fashion choices. Together, we can create a positive impact on the planet and inspire others to do the same.
Conclusion:
IKAZZ is more than just a fashion brand; it is a symbol of sustainability, innovation, and community. With our eco-friendly puffer jackets, you can stay warm, stylish, and true to your values. Join us on this journey towards a more ethical and eco-conscious future. Choose IKAZZ and become part of a movement that embraces sustainable fashion and contributes to a better tomorrow. Together, let's make a statement for the planet and redefine the way we think about fashion.