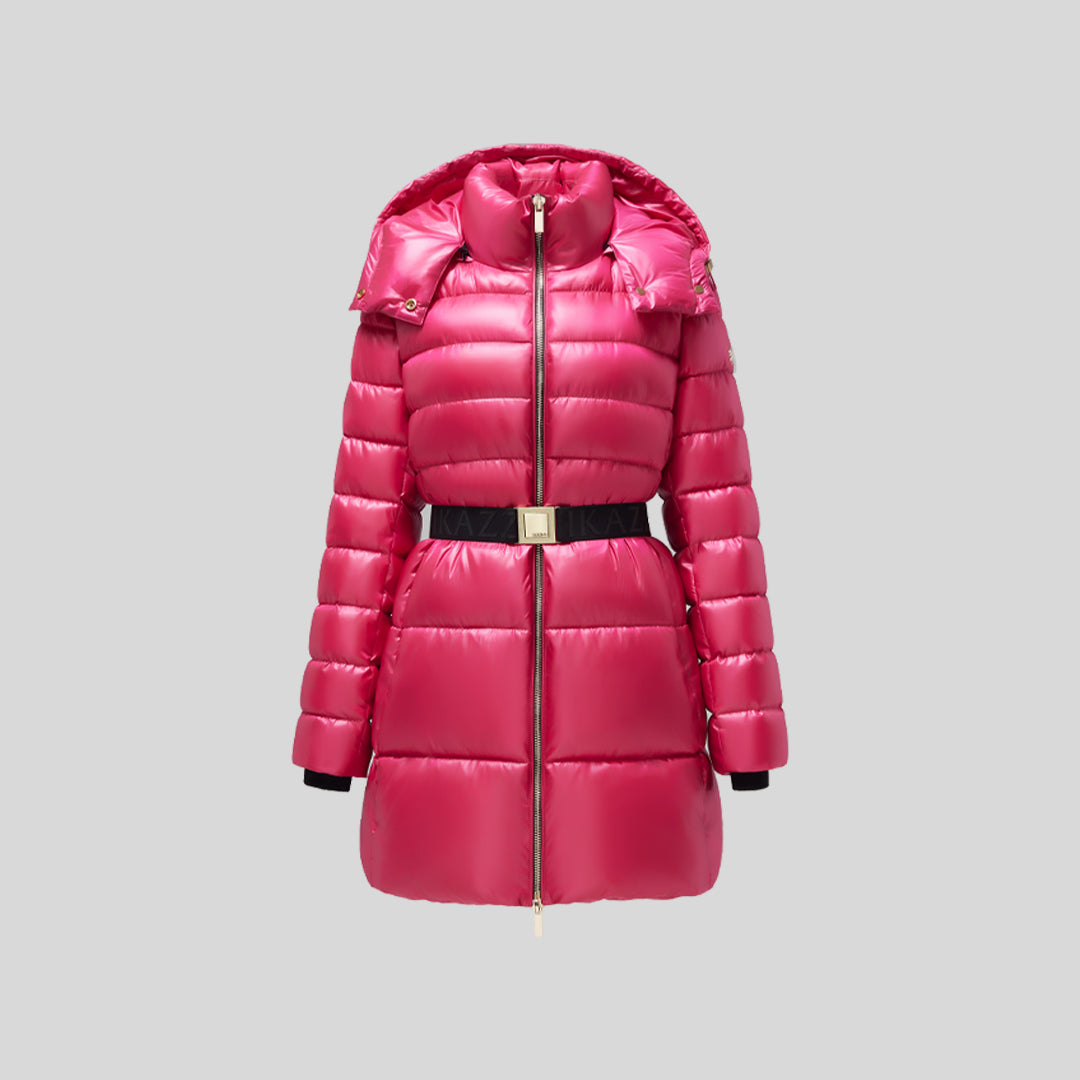 IKAZZ Belled Puffer Coat: Embracing Positivity and Ethical Fashion
At IKAZZ, we believe that the clothes we wear should not only look and feel great but also contribute to a better tomorrow. We are committed to building a business that lasts while upholding ethical values. With this in mind, our belted puffer coat is designed to embrace positivity and provide you with a stylish and sustainable outerwear option.
Caring for animals and the environment
Hurting animals has never been fashionable, and it never will be. From the very beginning, IKAZZ has been dedicated to doing better. Our belted puffer coat and our entire clothing line do not rely on animal by-products; instead, they are made from alternative fabrics. By choosing our coat, you can be confident that you are making a compassionate and eco-friendly choice without compromising on style and warmth.
IKAZZ belted puffer coat
The IKAZZ belted puffer coat features an asymmetric inclined zipper design and pockets, allowing you to stand out with its unique and modern look. The adjustable detachable belt adds versatility to the coat, allowing you to customize the fit according to your preference. Its high-density water-resistant and windproof properties make it ideal for braving chilly weather conditions.
Timeless style and durability
We understand that being ethical isn't enough - we want our garments to withstand the test of time. The IKAZZ belted puffer coat is designed to be a timeless piece that you can wear season after season. Its classic design elements, such as the adjustable detachable belt, allow you to create different looks and adapt to changing fashion trends effortlessly.
The coat's high waist and detachable hat provide added style and functionality. You can vary between a stand-up collar and hat styles, depending on your preference and the weather conditions. The materials used in the coat's construction include elastic short plush double-layered fabrics, ensuring a comfortable and cozy fit. The shell fabric is made of softshell bonded and water-resistant material, while the lining consists of ela boa/fleece, adding an extra layer of warmth.
Conclusion
In conclusion, IKAZZ's belted puffer coat is more than just a fashionable outerwear choice. It represents our commitment to embracing positivity, ethical fashion, and sustainability. With its unique design features, durable construction, and animal-friendly materials, this coat allows you to make a compassionate and stylish statement. By choosing IKAZZ, you are not only investing in a high-quality garment but also contributing to a better and brighter future. Order yours today and experience the warmth and style that IKAZZ has to offer.