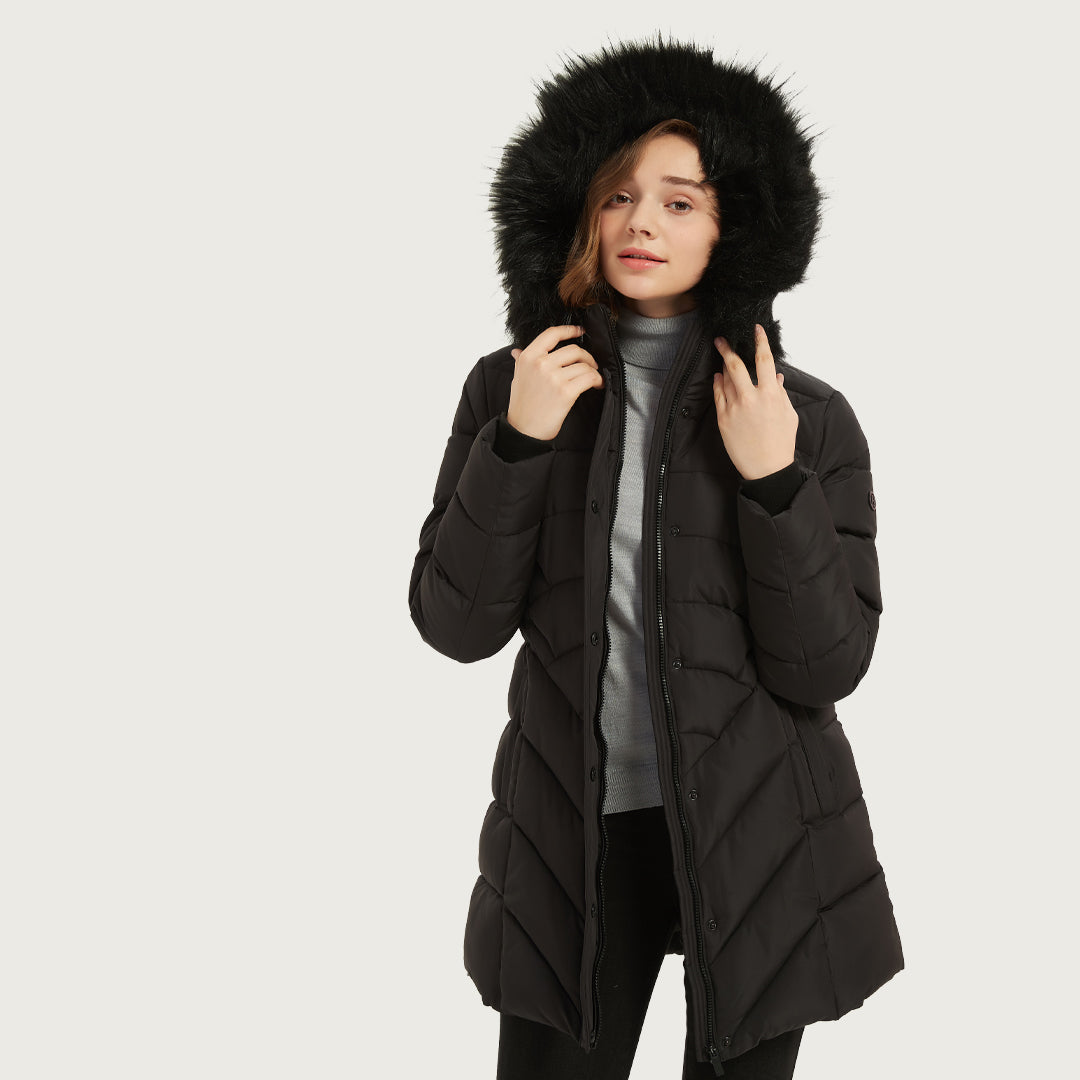 Elevate Your Winter Look with IKAZZ's Black Puffer Jacket
As the temperatures drop, it's time to start thinking about your winter wardrobe. And if there's one piece of outerwear that every fashion-forward person should have in their closet, it's a black puffer jacket. At IKAZZ, we believe that everyone deserves to stay warm and fashionable during the colder months, which is why we offer a wide range of stylish and functional black puffer jackets.
The Versatility of a Black Puffer Jacket
A black puffer jacket is a versatile piece of outerwear that can be worn with just about anything. It's perfect for running errands, going to work, or even dressing up for a night out. The neutral color allows you to pair it with any outfit, from jeans and sneakers to a little black dress and heels.
At IKAZZ, we've designed our black puffer jacket to be the ultimate winter essential. Our jacket is made from high-quality materials and features synthetic insulation that will keep you warm and cozy all season long. The black color is sleek and sophisticated, making it a perfect addition to any winter look.
Why Choose IKAZZ's Black Puffer Jacket
When it comes to choosing a black puffer jacket, there are several factors to consider. You want something that will keep you warm, but also something that looks good and is comfortable to wear. With IKAZZ's black puffer jacket, you don't have to compromise on any of these factors.
Our black puffer jacket is made with high-quality materials and is designed to last. The synthetic insulation is just as warm as traditional down, without harming any animals. The jacket is also water-resistant, making it perfect for snowy or rainy days.
But what really sets IKAZZ's black puffer jacket apart is our commitment to style. Our jacket is designed with the latest fashion trends in mind, so you can stay warm and on-trend at the same time. The black color is a classic choice that will never go out of style, and the sleek design is flattering on all body types.
How to Style Your IKAZZ Black Puffer Jacket
Now that you've chosen your perfect IKAZZ black puffer jacket, it's time to think about how to style it. The great thing about black puffer jackets is that they are incredibly versatile and can be dressed up or down depending on the occasion.
For a casual look, pair your black puffer jacket with leggings and sneakers. Add a beanie and scarf for extra warmth and style. If you're looking for something a bit dressier, try layering your jacket over a sweater dress and adding some knee-high boots.
Another great way to style your black puffer jacket is to play with textures. Pair your jacket with leather leggings and a chunky knit sweater for a trendy look. Or, try pairing it with a satin midi skirt and ankle boots for a chic night out.
In conclusion, IKAZZ's black puffer jacket is the perfect combination of warmth, comfort, and style. With our commitment to quality and sustainability, you can feel good about purchasing one of our jackets. Whether you're exploring the great outdoors or just running errands around town, our black puffer jacket will keep you warm and looking your best all winter long.