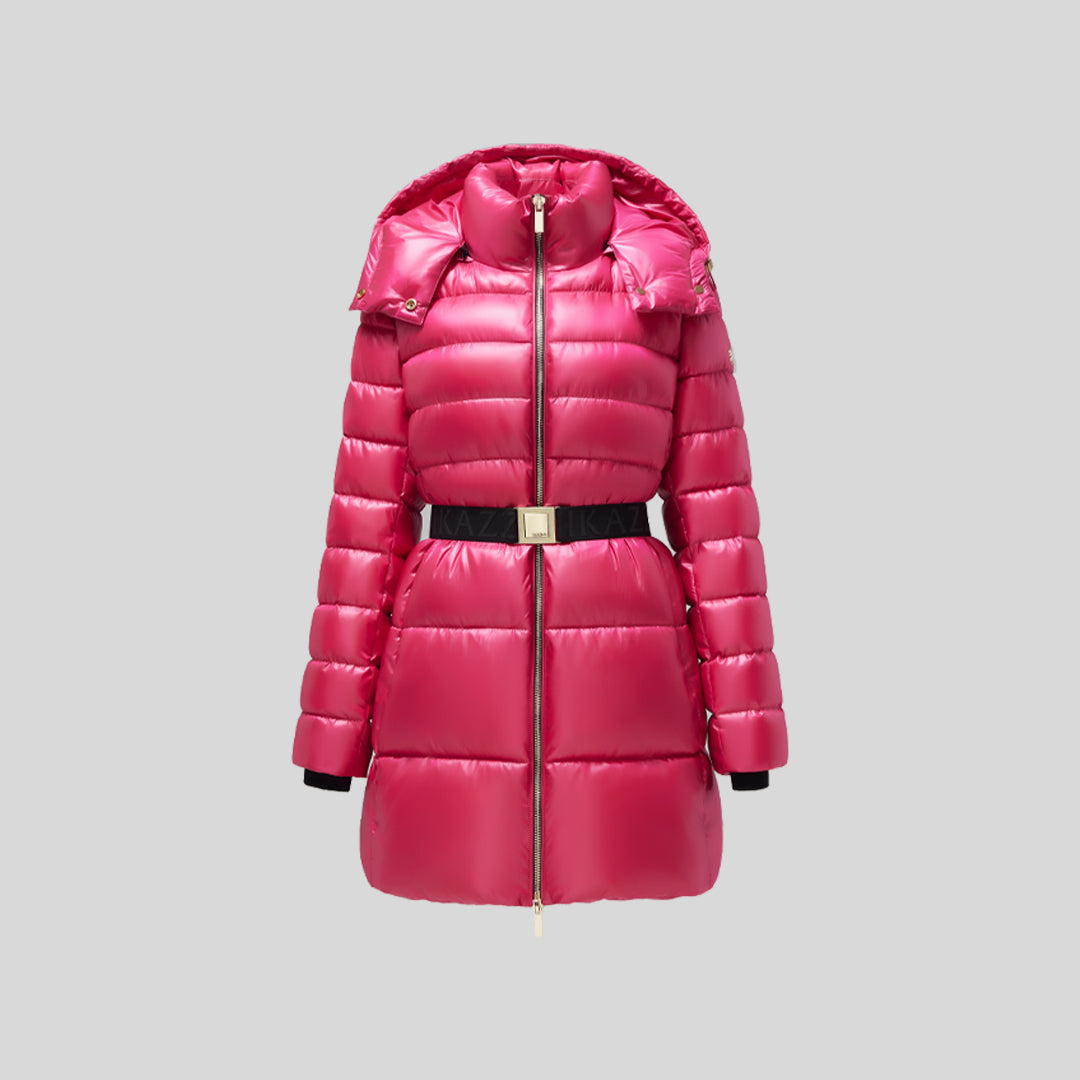 Elevate Your Winter Style with IKAZZ's Belted Puffer Jacket
Welcome to IKAZZ, where fashion meets functionality. We are excited to introduce you to one of our most popular products: the belted puffer jacket. In this blog post, we will explore the many benefits of owning an IKAZZ belted puffer jacket, including its materials, care guide, and more. We are confident that by the end of this read, you'll be convinced that investing in an IKAZZ belted puffer jacket is worth every penny. Let's get started!
Features of IKAZZ jacket
One of the standout features of this jacket is its adjustable detachable belt. The belt adds an extra layer of warmth by cinching your waist and trapping body heat. Additionally, it accentuates your figure for a chic, fashionable look. The belt is also removable, allowing you to switch up your style whenever you want.
Another impressive feature of this jacket is the asymmetric inclined zipper design, which sets it apart from other puffer jackets. This design not only adds a unique touch of style but also makes it easier to wear and take off the jacket. The pockets are also strategically placed on the jacket's front to keep your hands warm or hold small items like keys, phones, or wallets.
The high-density water-resistant and windproof materials used in the jacket ensure that you can wear it in any weather condition. It repels water, keeping you dry during unexpected rain showers, and blocks chilly winds from penetrating through the fabric, providing you with warmth and comfort.
The jacket also offers the option of changing between stand-up collar and hat styles, depending on your preference and style. Plus, its high waist and detachable hat make it versatile enough to pair with any outfit, whether you're dressing up for a night out or running errands around town.
The double-layered elastic short plush fabrics used in the jacket are comfortable, soft, and breathable, ensuring that you stay warm without feeling weighed down. The inside lining is made of ELBOA/FLEECE, adding an extra layer of warmth and coziness.
How to care
We also take great care in ensuring that our products last long and maintain their quality even after multiple wears. We recommend hand wash or dry cleaning the jacket to keep it in pristine condition. Additionally, we advise against bleaching and using harsh detergents that may damage the fabric.
Conclusion
In conclusion, our belted puffer jacket is a must-have for anyone looking for a stylish, functional, and comfortable outerwear option. Its unique design and features set it apart from other puffer jackets in the market, providing you with unmatched value for your money. Don't miss out on this amazing investment—order yours today and experience the IKAZZ difference!