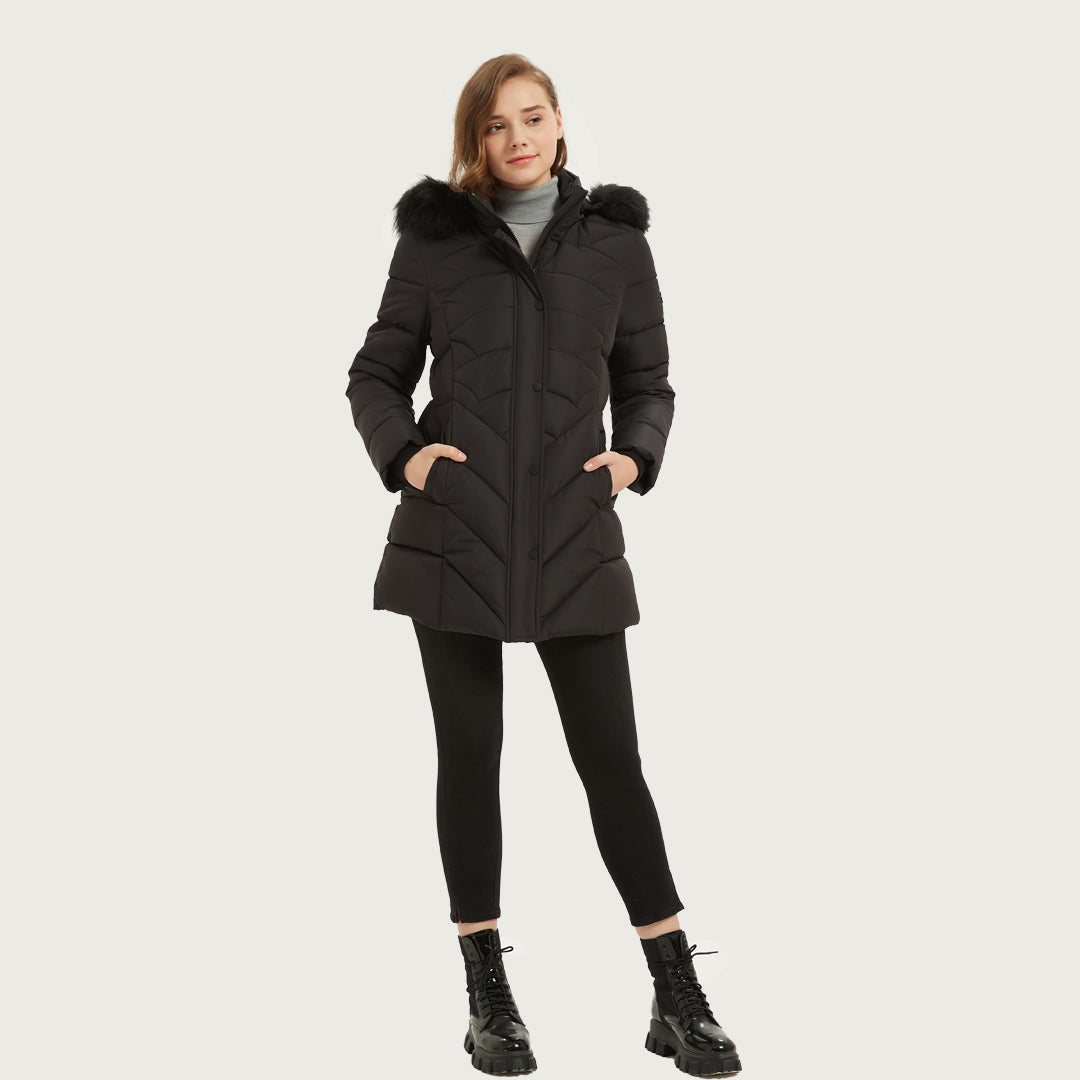 Stay Warm and Stylish with IKAZZ's Mid-Length Puffer Coat
Winter is just around the corner, and it's time to start thinking about keeping warm while still looking stylish. The solution? IKAZZ's mid-length puffer coat with a belted feature. This coat is perfect for those who want to stay cozy and fashionable during the chilly season. Keep reading to learn more about the benefits of IKAZZ's mid-length puffer coat and why it's a must-have item for your winter wardrobe.
What are the benefits
One of the most significant benefits of our mid-length puffer coat is its high-quality pressed boucle wool material. The combination of 52% wool and 48% polyester ensures that the coat is thick, durable, and water-resistant, providing ample insulation without adding excess bulk. Our garments are rated LEVEL.2-COLD, meaning they can easily weather an average winter. The suede is tight, and the style is obvious, making it a stylish addition to your wardrobe.
Another standout feature of the jacket is its slim-waisted design. The coat is designed to hug your curves, creating a flattering silhouette while still keeping you warm and snug. The notch lapel detail adds a touch of elegance to the classical fashion style, making it a versatile piece that can be worn to formal occasions or daily errands.
Our mid-length puffer coat also features hidden buttons on the front, adding an extra layer of protection against the cold while maintaining a sleek and modern appearance. Additionally, the two pockets on either side of the jacket provide practical storage space for your essentials.
Size available
When it comes to sizing, we recommend ordering your usual size. The sleeve length from center back to cuff ensures that your arms are adequately covered, providing maximum warmth and comfort.
How to care
For care instructions, simply machine wash the jacket separately with cold water on a gentle cycle using mild detergent. Avoid using bleach or fabric softeners, as these can damage the jacket's material and shorten its lifespan.
Conclusion
In conclusion, the IKAZZ mid-length puffer coat is a must-have item for your winter wardrobe. Its high-quality pressed boucle wool material combined with its slim-waisted design and hidden button details offer both practicality and fashion. It's perfect for those who want to stay warm and comfortable while still looking stylish and elegant. So why not invest in a jacket that provides both warmth and style? Trust us; you won't regret it!