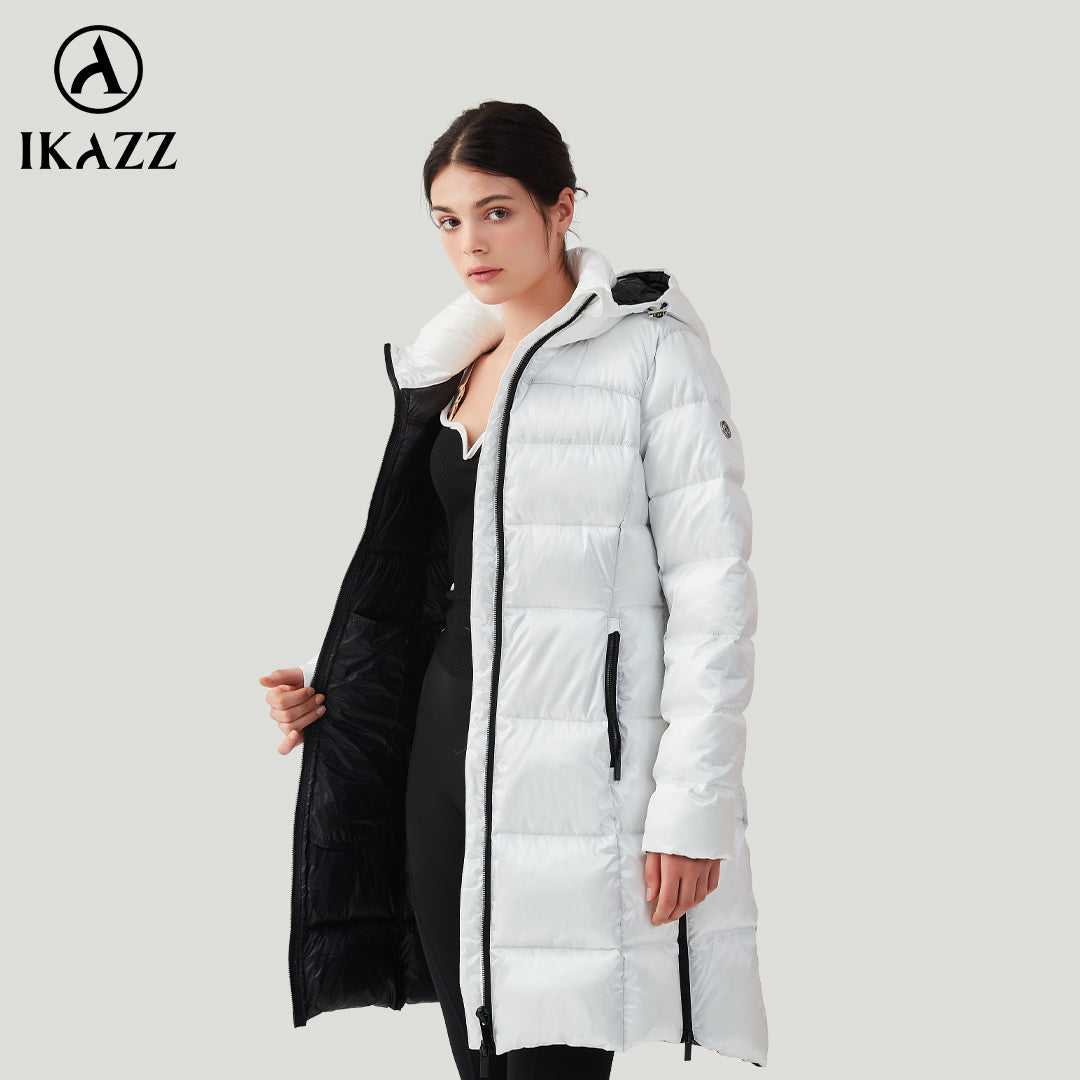 Embrace Eco-friendly Warmth with IKAZZ Puffer Jackets for Women
When it comes to finding the perfect winter jacket, there are a lot of factors to consider. You want something warm and comfortable, stylish and on-trend, and of course, eco-friendly. At IKAZZ, we understand that finding all of these things in one jacket can be a challenge, so we've made it our mission to deliver the warmth that will last while being sustainable and animal-friendly.
Mission: Delivering Warmth that Lasts for People, Spirit, and Nature
Our puffer jackets women are the perfect solution for anyone looking for an eco-friendly and stylish winter jacket. Made from alternative fabrics, our jackets are free from animal by-products, so you can feel good about what you're wearing. We believe that caring for animals is more than just a fashion statement, and we're committed to doing our part to make the fashion industry more ethical and sustainable.
Values: Faithful, Confident, Innovative, and Sustainable
But our commitment to sustainability continues after our materials. We're also passionate about reducing our environmental impact, so we take great care to ensure our production processes are as sustainable as possible. From using recycled materials to reducing waste, we're constantly looking for ways to make our business more environmentally friendly.
Eco-Friendly and Stylish: The Perfect Winter Jacket from IKAZZ
Of course, we know that style is as important as sustainability when choosing a winter jacket. That's why we've designed our puffer jackets to be fashionable and functional. With various styles and colors, you will surely find the perfect jacket to suit your style.
Fashion Meets Function: Comfort and Warmth in IKAZZ Puffer Jackets
But it's not just about looking good - it's also about feeling good. Our jackets are designed to be comfortable and warm so that you can confidently face the cold. We know that winter can be tough, and we want to ensure you're prepared for whatever the season throws your way.
A Commitment to Sustainability: Ethical Fashion at IKAZZ
At IKAZZ, we're not just another fashion brand. Our brand has a mission - to deliver the warmth that will last. Fashion is about enhancing your appearance and bringing you confidence and charisma while leaving less of an impact on the planet. We want people to feel good about themselves and gradually build their faith when they're wearing our outfits.
Fashion for Good: Choosing IKAZZ for Eco-Friendly Puffer Jackets
Our commitment to sustainability and ethical fashion has been at the heart of our business for over 20 years. We're proud to be a company doing the right thing for our customers, the planet, and the animals we share it with. By making ethical and sustainable choices, we can help to create a better tomorrow for everyone.
So if you're looking for an eco-friendly and stylish winter jacket, we invite you to try IKAZZ. Our puffer jackets for women are designed with both fashion and function in mind and are made from alternative fabrics free from animal by-products. With a range of styles and colors, you're sure to find the perfect jacket to suit your style and keep you warm all winter.
At IKAZZ, fashion can be a force for good. By choosing our eco-friendly puffer jackets for women, you're not only making a statement about your style but also supporting a company committed to positively impacting the world. Join us in embracing eco-friendly warmth with IKAZZ puffer jackets for women, and feel good about the jacket you're wearing and its impact.