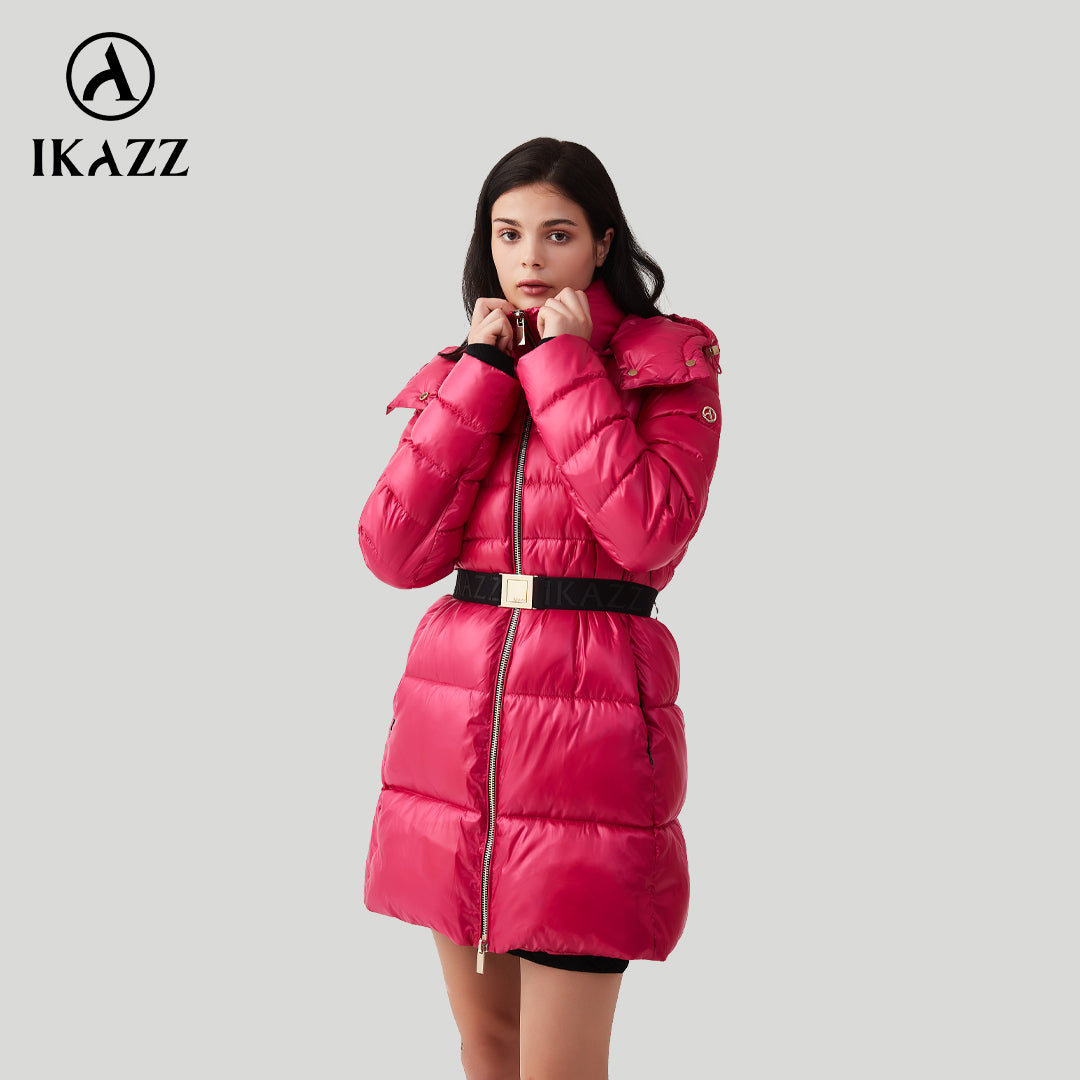 Stay Toasty in Style: IKAZZ's Sustainable Puffer Coats for Every Body Type
At IKAZZ, we believe that everyone deserves to stay warm and cozy without compromising on their values. That's why we've designed a range of sustainable puffer coats that cater to every body type. Join us as we explore the beauty of IKAZZ's puffer coats and discover how you can stay toasty in style, while making a positive impact on the planet.
Comfort and Warmth, Redefined:
When it comes to staying warm during the colder months, nothing beats the cozy embrace of a puffer coat. IKAZZ's puffer coats are meticulously crafted with high-quality insulation that provides exceptional warmth, ensuring that you stay toasty even in the chilliest of temperatures. The lightweight design allows for easy movement, while the soft and breathable materials offer unparalleled comfort throughout the day. With an IKAZZ puffer coat, you can confidently face the cold while feeling stylish and snug.
Catering to Every Body Type:
At IKAZZ, we celebrate diversity and understand that bodies come in all shapes and sizes. Our commitment to inclusivity is reflected in our puffer coat collection, which offers a wide range of sizes and styles to suit different body types. Whether you have a petite frame, a curvy figure, or fall somewhere in between, we have the perfect puffer coat that will flatter and accentuate your unique features. Embrace your body type and revel in the confidence that comes with wearing a coat designed specifically for you.
Sustainable Fashion for a Better Future:
We take pride in our sustainable approach to fashion. Our puffer coats are made from high-quality, eco-friendly materials, ensuring that they not only keep you warm but also minimize their impact on the environment. By choosing an IKAZZ puffer coat, you contribute to reducing waste and supporting ethical manufacturing practices. We believe that sustainable fashion can be both stylish and responsible, and our puffer coats embody this philosophy.
Versatility for Every Occasion:
Gone are the days when puffer coats were solely reserved for casual outings. IKAZZ's puffer coats effortlessly blend style and functionality, allowing you to stay warm and fashionable in any setting. From sleek and tailored designs for formal occasions to relaxed options for outdoor adventures, our collection caters to a variety of style preferences. Pair your puffer coat with jeans and boots for a casual look or layer it over a dress for a chic ensemble. The possibilities are endless, and you can trust that your IKAZZ puffer coat will elevate your style game wherever you go.
Recommendation: Choose Us for Sustainable Style and Perfect Fit
When it comes to finding a puffer coat that not only fits your body type but also aligns with your values, IKAZZ is the brand to trust. With our dedication to sustainability, inclusivity, and unparalleled comfort, our puffer coats offer the perfect balance of style and functionality. Whether you're navigating the city streets or exploring the great outdoors, an IKAZZ puffer coat will keep you warm and stylish while making a positive impact on the planet. Choose IKAZZ and redefine your winter wardrobe with sustainable style.
Conclusion:
As we conclude this exploration of IKAZZ's sustainable puffer coats, we hope you've discovered the perfect outerwear companion for your unique body type. Our collection is designed to embrace diversity and provide unparalleled comfort and warmth. With IKAZZ, you can stay toasty in style while making a conscious choice to support sustainable fashion. Say goodbye to compromising on fit, comfort, or your commitment to the environment. Embrace your body type, embrace sustainable style, and join us in creating a better future, one puffer coat at a time.