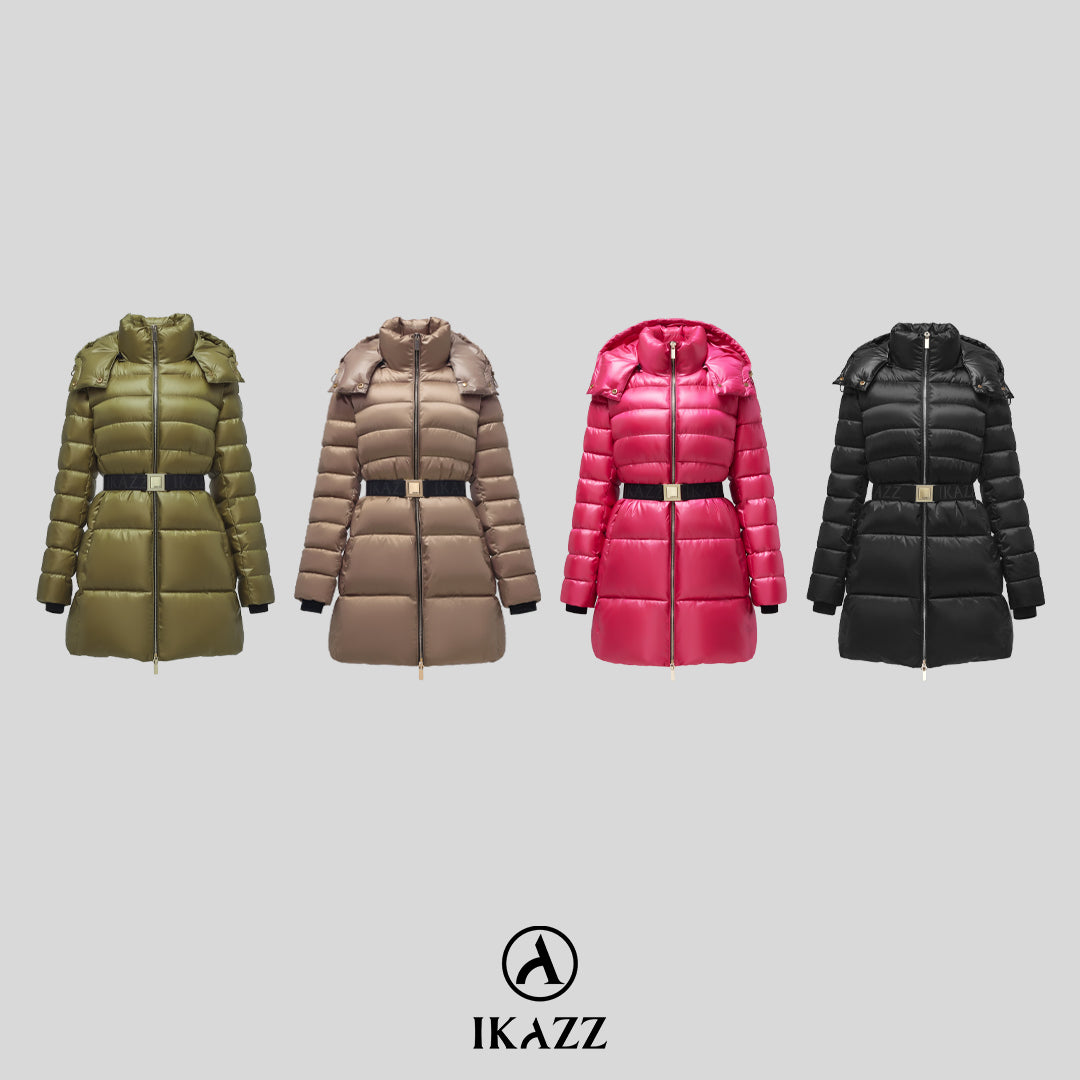 Embrace Warmth and Comfort with IKAZZ: Puffer Jackets for Fearlessly Facing the Cold
As a reader who is more sensitive to the cold, you understand the importance of finding outerwear that provides both protection from the elements and a cozy embrace. At IKAZZ, we are dedicated to delivering puffer jackets that deliver unparalleled warmth and comfort, allowing you to face the cold fearlessly. Join us as we delve into the world of IKAZZ and discover how our puffer jackets can keep you snug and comfortable even in the chilliest of weather.
Insulated for Optimal Warmth:
At IKAZZ, we understand the need for reliable insulation when it comes to facing cold temperatures. Our puffer jackets are meticulously designed with advanced insulation technology to ensure optimal warmth. The insulation materials we use effectively trap and retain body heat, keeping you comfortably warm even in the harshest winter conditions. With IKAZZ, you can confidently venture into the cold knowing that you're protected by the best insulation available.
Thoughtful Design for Maximum Comfort:
Comfort is at the forefront of our design philosophy at IKAZZ. We believe that true warmth goes hand in hand with absolute comfort. That's why our puffer jackets are designed with meticulous attention to detail. From the selection of soft and breathable fabrics to the precise tailoring that allows for freedom of movement, our jackets offer a cozy and comfortable fit. With IKAZZ, you can experience unparalleled comfort as you conquer the cold.
Customizable Features for Personalized Comfort:
We understand that comfort preferences vary from person to person. That's why our puffer jackets at IKAZZ come with customizable features that allow you to tailor your comfort level. Adjustable hoods, cuffs, and hemlines ensure a snug fit, while zippered vents provide the flexibility to regulate body temperature based on your needs. With IKAZZ, you have the power to create a personalized and comfortable experience, making every outdoor adventure a cozy one.
Weather-Resistant and Durable:
When facing the cold, it's essential to have outerwear that withstands the elements. At IKAZZ, our puffer jackets are crafted with durable and weather-resistant materials. The outer shell is designed to repel water and protect against wind, keeping you dry and comfortable even in adverse weather conditions. With IKAZZ, you can rely on the durability and functionality of our jackets, ensuring that they stand the test of time.
Versatility for Everyday Wear:
We believe that warmth and comfort should not compromise style. Our puffer jackets at IKAZZ are thoughtfully designed to blend fashion with functionality, making them suitable for everyday wear. With IKAZZ, you can look and feel great while staying warm and comfortable.
Conclusion:
IKAZZ is your go-to destination for puffer jackets that deliver warmth and comfort, allowing you to fearlessly face the cold. With our advanced insulation, thoughtful design, customizable features, weather resistance, and versatile styling options, our jackets provide the ultimate solution for those who are more sensitive to the cold. Choose IKAZZ and embrace the warmth and comfort that our puffer jackets offer, enabling you to conquer the chill with confidence.