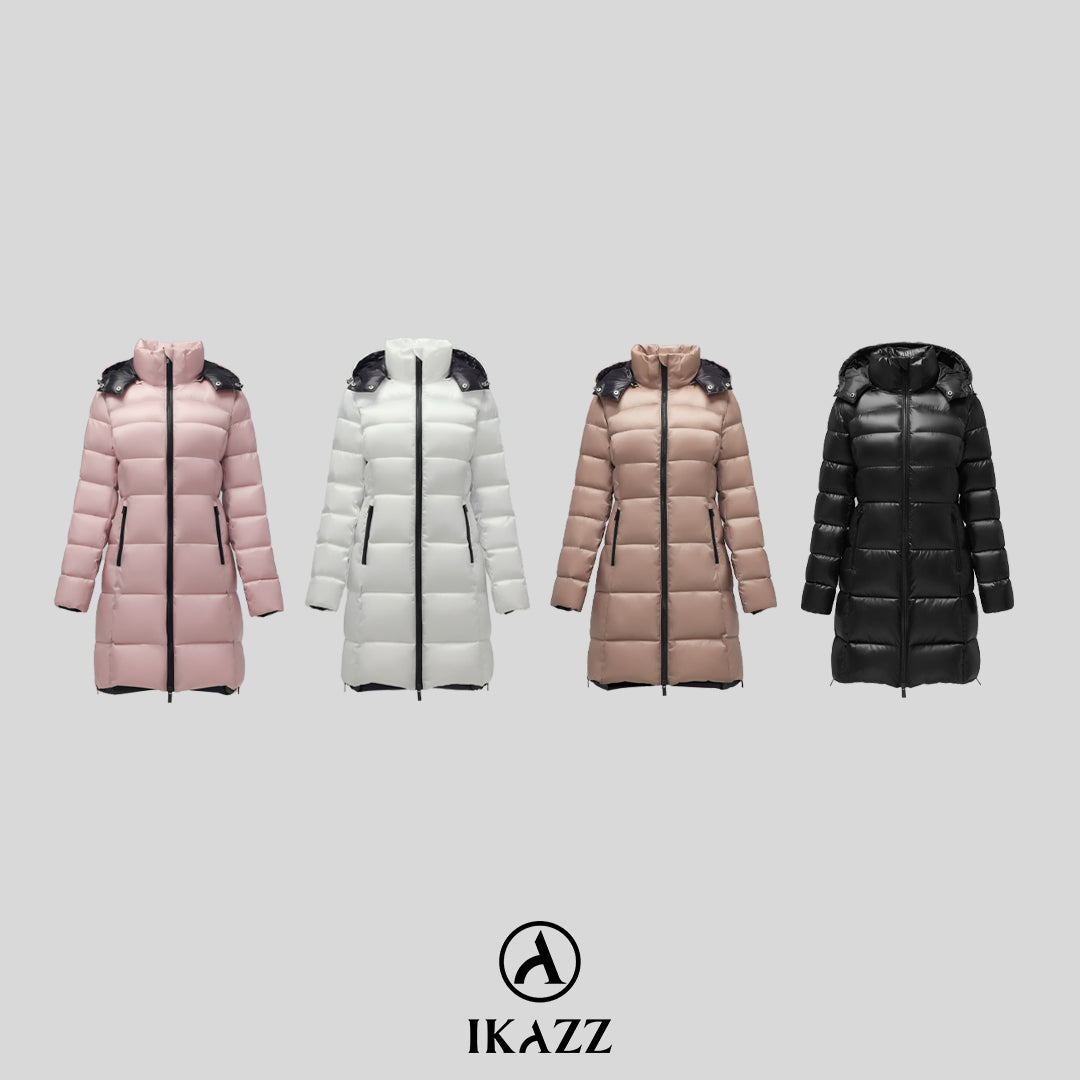 IKAZZ: Revolutionizing Supply Chain Integration for Seamless Puffer Jacket Delivery
As a fashion-forward reader, you understand the importance of a well-integrated supply chain in delivering high-quality products. At IKAZZ, we pride ourselves on our ability to seamlessly integrate our supply chain, ensuring that our puffer jackets are delivered to you with utmost efficiency. Join us as we explore the world of IKAZZ's supply chain integration and discover how we revolutionize the delivery of puffer jackets.
Streamlined Production Process:
At IKAZZ, we have meticulously crafted a streamlined production process that allows us to bring our puffer jackets from concept to completion with precision. Our production team collaborates closely, ensuring that every step, from sourcing materials to manufacturing, is seamlessly integrated. By eliminating inefficiencies and optimizing our workflow, we maintain control over the quality and consistency of our puffer jackets. With IKAZZ, you can trust that every puffer jacket is meticulously crafted to meet our high standards.
Efficient Inventory Management:
Efficient inventory management is key to delivering puffer jackets in a timely manner. At IKAZZ, we leverage advanced technologies to monitor and manage our inventory effectively. Our inventory system allows us to maintain optimal stock levels, preventing unnecessary delays in fulfilling orders. We strive to ensure that the puffer jacket you desire is readily available when you need it, making your shopping experience seamless and convenient.
Collaborative Partnerships:
Supply chain integration goes beyond our internal operations. At IKAZZ, we forge collaborative partnerships with trusted suppliers and logistics providers to ensure a smooth and efficient supply chain. We work closely with our partners, sharing our values and expectations, to deliver a seamless experience for you. These partnerships enable us to source high-quality materials, reduce lead times, and maintain transparent communication throughout the entire supply chain.
Responsive Customer Service:
We believe that responsive customer service is an integral part of supply chain integration. At IKAZZ, we have a dedicated customer service team that is readily available to address any concerns or inquiries you may have. We understand the importance of timely and accurate information, and we strive to provide you with real-time updates on the status of your order. Our responsive customer service ensures that you feel supported throughout the purchasing process, making your experience with us truly seamless.
Timely Order Fulfillment:
One of our key strengths in supply chain integration is our ability to fulfill orders in a timely manner. At IKAZZ, we understand that prompt delivery is essential in meeting your expectations. Through efficient order processing and strategic logistics planning, we ensure that your puffer jacket is dispatched and delivered to you within the shortest possible time frame. Our commitment to timely order fulfillment allows you to enjoy your new puffer jacket without unnecessary delays.
Conclusion:
IKAZZ redefines supply chain integration by seamlessly delivering puffer jackets to fashion-forward readers like you. Our streamlined production process, efficient inventory management, collaborative partnerships, responsive customer service, and timely order fulfillment ensure that your experience with us is seamless from start to finish. We take pride in our ability to integrate our supply chain with precision and efficiency, allowing us to deliver high-quality puffer jackets that meet your expectations. Choose IKAZZ and experience the power of a seamlessly integrated supply chain, as we bring you the perfect puffer jacket with unrivaled reliability and efficiency.