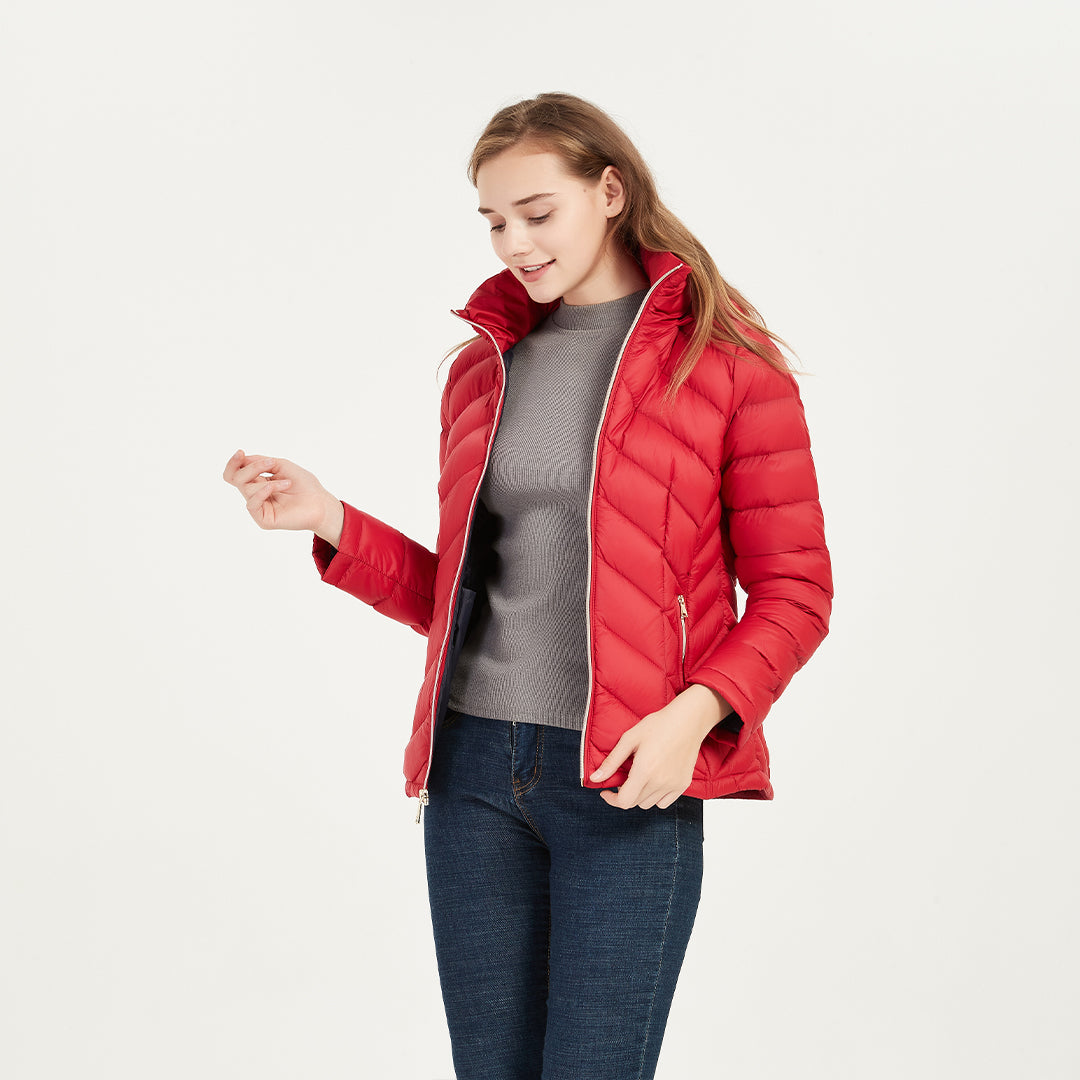 Embrace Winter Fashion with a High-Quality Cropped Puffer Jacket: A Must-Have for the Season
Winter is a time when staying warm and stylish becomes a top priority. One essential piece that should find its way into your winter wardrobe is a high-quality cropped puffer jacket. These jackets not only keep you cozy in cold temperatures but also add a fashionable touch to your outfit. Among the top brands known for exceptional quality, IKAZZ stands out as a reliable choice. In this blog, we will explore why a high-quality cropped puffer jacket is so important for your winter wardrobe, with a special focus on the IKAZZ brand and remarkable offerings.
Unparalleled Warmth and Insulation
When the winter chill sets in, it's crucial to have a reliable source of warmth. A high-quality cropped puffer jacket, such as those offered by IKAZZ, is designed to provide exceptional insulation. The combination of premium down or synthetic fill, coupled with expert craftsmanship, ensures that you stay comfortably warm, no matter how low the temperatures drop. With a cropped design, these jackets keep your core warm while allowing for ease of movement, making them perfect for both urban and outdoor winter adventures.
Trendy and Fashion-Forward
Winter fashion doesn't have to be dull and bulky. Cropped puffer jackets bring a fresh and modern aesthetic to your winter wardrobe. IKAZZ, known for commitment to quality, offers a range of stylish and on-trend designs. Whether you prefer classic neutrals or bold colors, IKAZZ has options to suit every taste. The cropped length adds a touch of chicness, allowing you to showcase your personal style while staying cozy and protected from the cold.
Versatile and Easy to Style
A high-quality cropped puffer jacket is incredibly versatile and can be easily styled for various occasions. Whether you're heading to work, meeting friends for brunch, or going on a winter date, these jackets effortlessly elevate your outfit. Pair them with high-waisted jeans and boots for a casual look or layer them over a dress for a more polished ensemble. IKAZZ, as a trusted brand, understands the importance of versatility and offers cropped puffer jackets that seamlessly blend with your existing winter wardrobe.
Durability and Longevity
Investing in a high-quality cropped puffer jacket ensures that you'll have a reliable winter companion for years to come. IKAZZ, known for commitment to quality materials and craftsmanship, produces jackets that are built to last. With proper care, our cropped puffer jackets maintain warmth, structure, and style, season after season. By opting for a reputable brand like IKAZZ, you can rest assured that your investment will stand the test of time.
Conclusion
A high-quality cropped puffer jacket is a winter wardrobe staple that offers both warmth and style. IKAZZ, with its reputation for exceptional quality and fashionable designs, stands out as a brand worth considering. Whether you're navigating the city streets or embarking on outdoor adventures, a cropped puffer jacket from IKAZZ will keep you cozy, protected, and on-trend. Embrace the winter season with confidence, knowing that you have a reliable and fashionable companion in your high-quality cropped puffer jacket from IKAZZ.