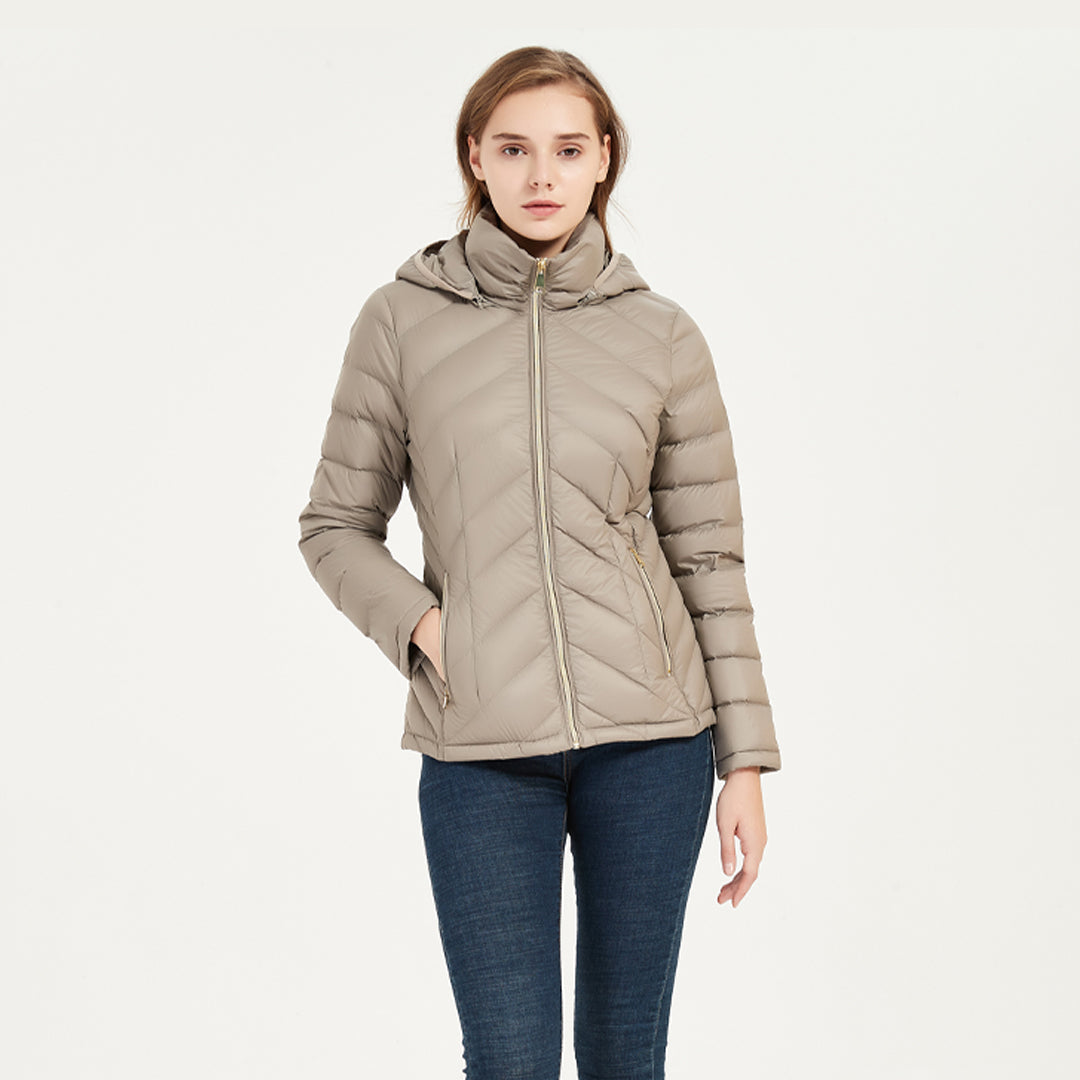 The Power of Lightweight: Elevate Your Wearing Experience with the IKAZZ Puffer Jacket
When it comes to selecting the perfect puffer jacket, one crucial factor that significantly influences the wearing experience is its weight. Lightweight puffer jackets have gained immense popularity for ability to provide warmth and comfort without the burden of excess bulk. Among the top contenders in the market, the IKAZZ Puffer Jacket with Hood Women's Cinch Waist stands out as a remarkable choice. In this blog, we will delve into the significance of lightweight construction in a puffer coat and explore the exceptional features of the IKAZZ Puffer Jacket that make it an ideal option for those seeking both comfort and style.
Lightweight: Embrace Freedom of Movement
The lightweight nature of the IKAZZ Puffer Jacket is a game-changer in terms of comfort and mobility. Unlike heavier alternatives, this jacket offers freedom of movement without sacrificing warmth. The lightweight design allows you to go about your day with ease, whether you're running errands, engaging in outdoor activities, or simply navigating through daily life. Say goodbye to feeling weighed down and hello to effortless comfort with the IKAZZ Puffer Jacket's lightweight construction.
Other Features of IKAZZ Puffer Jacket with Hood Women's Cinch Waist
Natural Material: Animal-Free and Ethical: IKAZZ takes pride in crafting puffer jackets that are not only lightweight but also animal-free. By utilizing natural materials that mimic the warmth and insulation of down feathers, IKAZZ ensures that you can enjoy the comfort and benefits of a puffer jacket without compromising your ethical values. The use of animal-free materials aligns with the brand's commitment to sustainability and cruelty-free fashion, making the IKAZZ Puffer Jacket a conscious and compassionate choice.
High-Density Water-Resistant & Windproof: Protection from the Elements
The IKAZZ Puffer Jacket's high-density water-resistant and windproof properties further enhance its lightweight design. With its advanced materials and construction, this jacket provides a reliable shield against the elements. The water-resistant outer shell repels moisture, keeping you dry and comfortable in light rain or snow. Additionally, the windproof design ensures that gusty winds do not penetrate the jacket, preserving your warmth even in challenging weather conditions. Enjoy your outdoor adventures with confidence, knowing that the IKAZZ Puffer Jacket has you covered.
Conclusion
The significance of a lightweight puffer jacket in influencing the overall wearing experience cannot be understated. The IKAZZ Puffer Jacket with Hood Women's Cinch Waist exemplifies the perfect balance between weight, functionality, and style. Its lightweight construction allows for freedom of movement, while the use of natural, animal-free materials showcases the brand's commitment to ethical fashion. The high-density water-resistant and windproof features provide protection from the elements without compromising comfort. Elevate your winter wardrobe with the IKAZZ Puffer Jacket and experience the perfect fusion of lightweight design, functionality, and fashion-forward style. Stay warm, dry, and comfortable while embracing the lightweight revolution in puffer jacket technology.