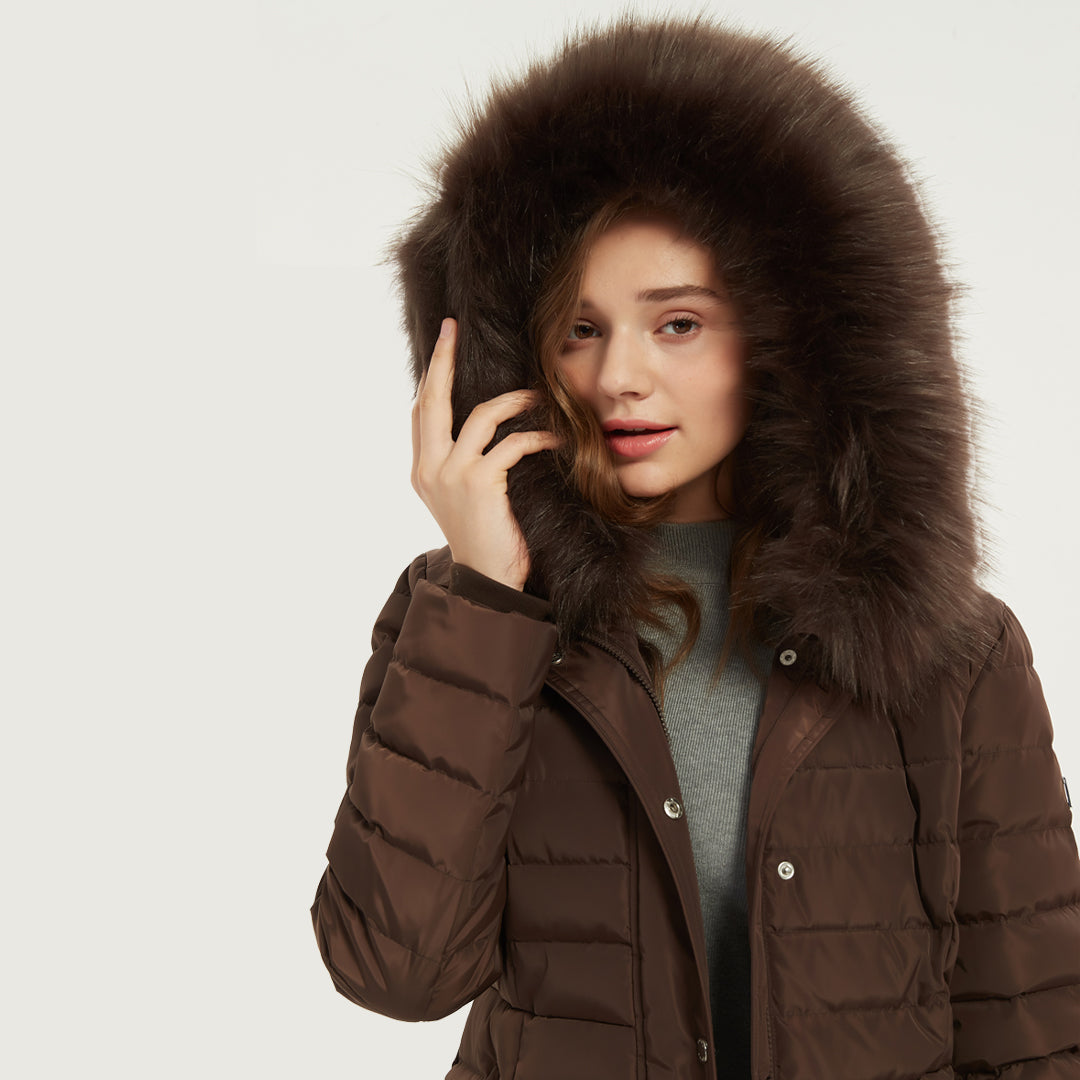 Environmentally-Friendly Fashion: IKAZZ's Women's Puffer Jacket with Hood
As a fashion brand, IKAZZ believe that fashion should not come at the cost of harming the environment. Therefore, we take pride in offering environmentally-friendly products to our customers. Our women's puffer jacket with hood is an excellent example of our commitment to sustainability.
IKAZZ's eco-friendly materials
One of the most significant benefits of our women's puffer jacket is that it is entirely animal-free. We use only synthetic materials in the making of our jackets, ensuring that no animals are harmed in the process. This practice is not only ethical but also sustainable. It helps reduce the carbon footprint that is generated by the fashion industry.
Durability
Another noteworthy feature of our women's puffer jacket is that it is durable. It is designed to last longer, reducing the need for frequent replacements. This practice, coupled with our choice of materials, helps reduce the environmental impact of fashion.
Benefits of the design
Our design boasts several benefits that make it an excellent choice for those looking for a warm and comfortable jacket. The rib-knit cuffs add comfort and help to lock in heat, ensuring that wearers stay warm even on the coldest days. The fleece-lined hand warmer pockets are a handy addition, providing a cozy resting place for cold hands.
The mid-calf length of the jacket provides full coverage, offering superior protection from the elements. This is particularly useful for those who spend long periods outdoors or in harsh weather conditions.
The parallel quilting design at the waist creates a visual slimming effect, which enhances the wearer's appearance. This is especially beneficial for those who are conscious about their appearance or those who want to look their best while staying warm.
The 2-way zipper allows wearers to unzip from the bottom, adding range of motion and venting, making it easier to move around while still maintaining warmth. The inside of the hood is designed with a stand collar, which can better keep out the wind and keep warm, and the adjustable non-detachable hood extended hood trim adds extra shelter for the harshest conditions.
Conclusion
In conclusion, our women's puffer jacket with hood is an excellent choice for anyone looking for stylish yet sustainable fashion. The jacket is entirely animal-free and made from recycled materials, making it environmentally-friendly. By choosing IKAZZ's women's puffer jacket, you are not only making a fashion statement but also contributing to the betterment of the planet.