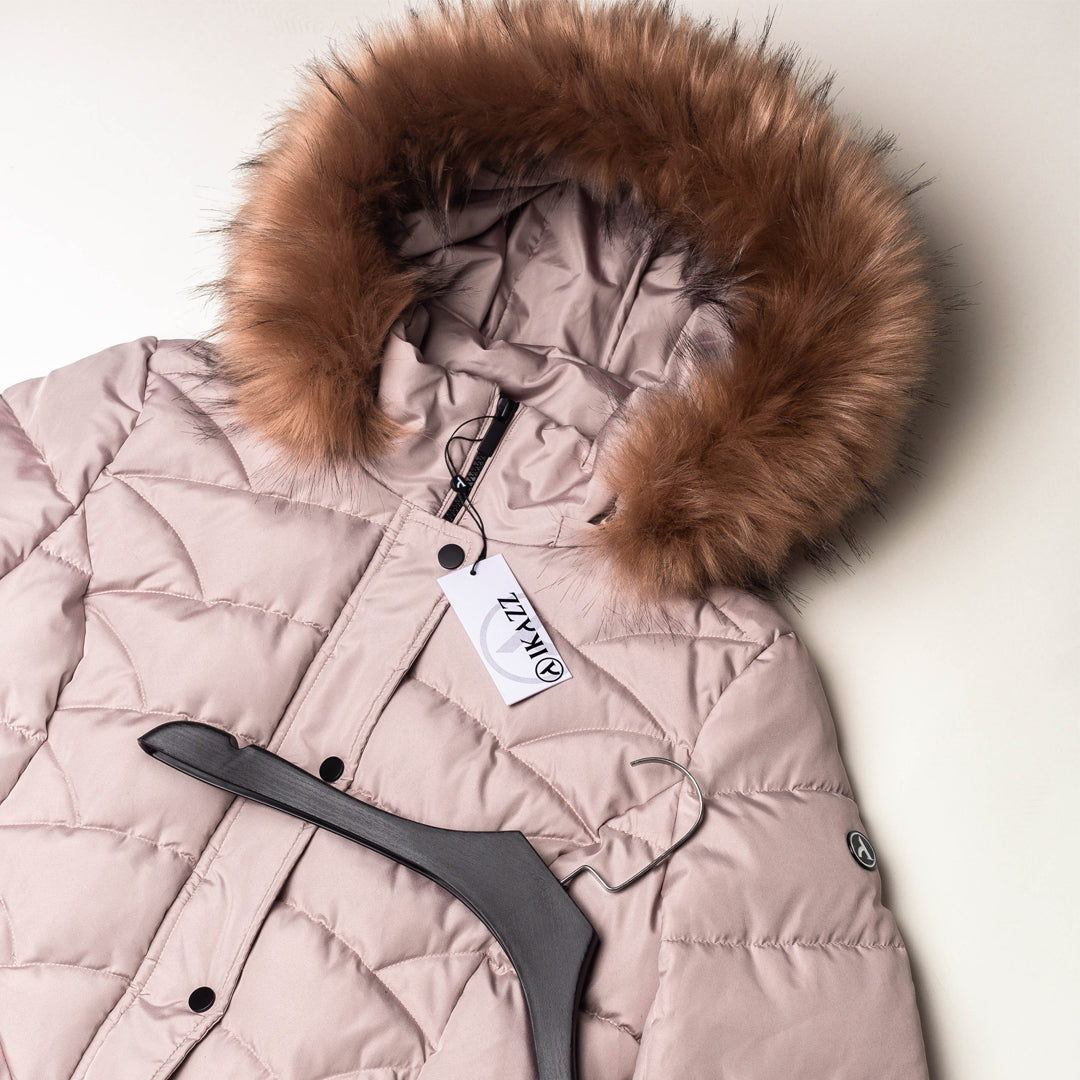 IKAZZ Puffer Jacket with Hood
Hello there! We at IKAZZ are excited to introduce our latest puffer jacket with hood. Our puffer jacket is perfect for anyone looking to stay warm and comfortable during the colder months. It comes in a beautiful mid-calf length with a stand collar design that will keep your neck protected from the cold weather.
Waist-tightening design
One of the best features of our jacket is the waist-tightening design, which allows you to adjust the fit to your liking. This feature is particularly useful if you prefer a more fitted look or need extra insulation around your waist area.
RIB-KNIT cuffs
Our puffer jacket also features RIB-KNIT cuffs made from high elastic material. This ensures that the cuffs will fit snugly around your wrists, keeping the cold air out and the warmth in. Additionally, the cuffs have a stylish look that will add an extra touch of sophistication to any outfit.
Non-detachable drop hood
The big non-detachable long puffer coat comes with a drop hood that provides ample protection from the elements. The hood is generously sized, so it won't feel too tight on your head. Plus, it's designed to shield your face and ears from wind and snow.
Fleece-lined pockets
We understand the importance of having enough pockets. That's why our puffer jacket has two fleece-lined hand warmer exterior pockets that provide a cozy spot to warm up your hands. The 2-way zipper makes it easy to put on and take off the jacket, while ensuring you can customize your level of ventilation to your liking.
THERMOLIFE
The materials we use for our jacket are top-notch, starting with the super warmth stuffing: THERMOLITE®. THERMOLITE® is a synthetic insulation that traps heat effectively, making it an excellent choice for winter jackets. The lining is made of 100% polyester, which is soft and comfortable against your skin, while the hood lining is made of 100% nylon, which is durable and weather-resistant.
Filler
Finally, the filler is made from 100% polyester fibers, which are known for their warmth and resilience. The combination of these materials ensures that our puffer jacket will keep you warm and cozy no matter how cold it gets outside.
Conclusion
In summary, if you're looking for a stylish yet practical winter jacket, look no further than IKAZZ's puffer jacket with hood. With its mid-calf length, stand collar design, waist-tightening feature, RIB-KNIT cuffs, big non-detachable long puffer coat, 2-way zipper, and fleece-lined hand warmer exterior pockets, this jacket has everything you need to stay warm and comfortable during the colder months. Plus, the high-quality materials we use ensure that this jacket will last you for many winters to come. Thanks for considering our product!