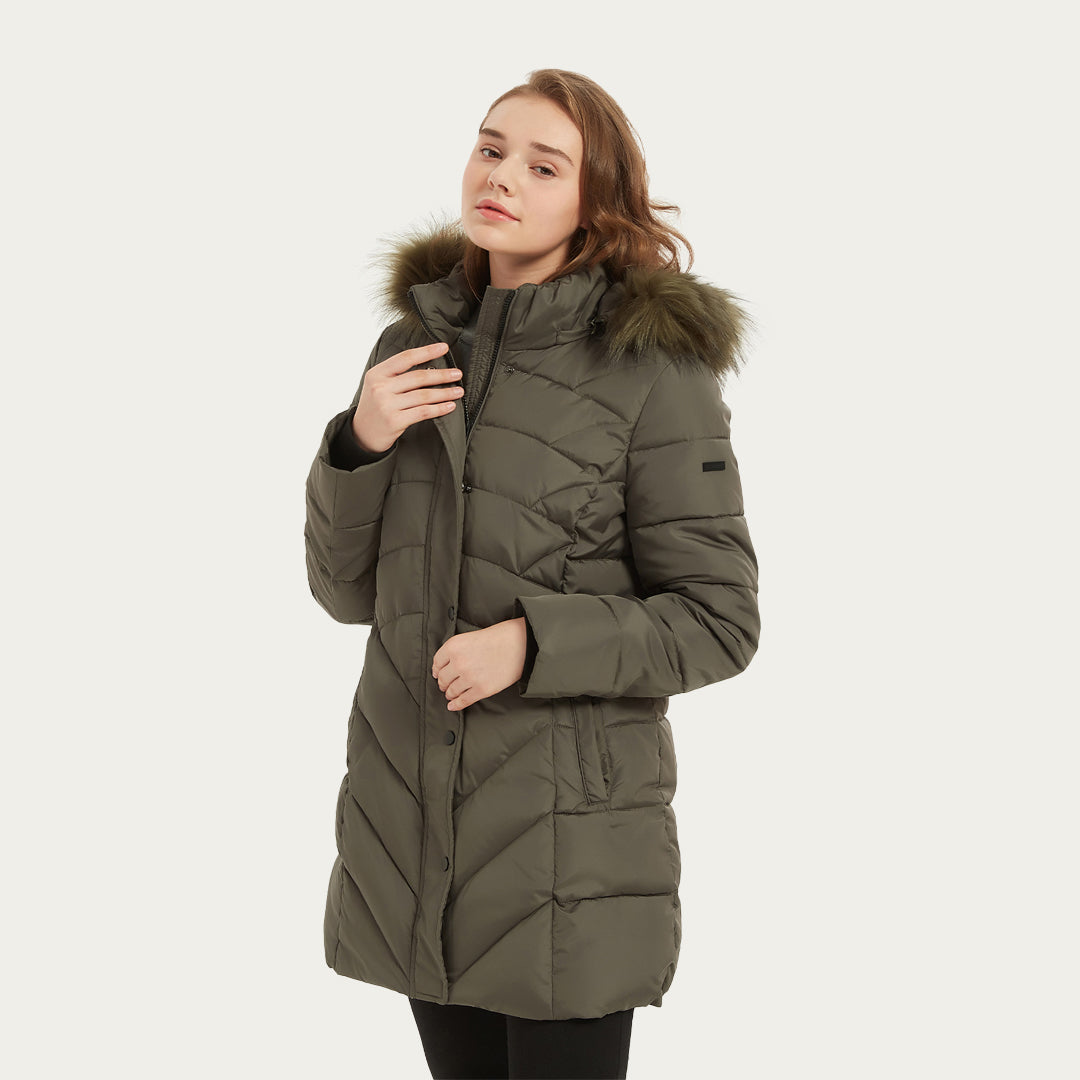 Experience Ultimate Winter Comfort and Style with IKAZZ Puffer Jacket with Hood
Welcome to the world of IKAZZ! In this blog, we will explore all things IKAZZ - from our latest collections and fashion trends to the stories behind our brand and the people who make it possible. Here at IKAZZ, we believe that fashion is not just about looking good, but also feeling comfortable and confident in your own skin. That's why we design clothing that combines style with functionality, bringing you the best of both worlds. Through this blog, we hope to inspire you to express your unique style and embrace your individuality. Join us on this journey as we dive into the world of IKAZZ as well as our puffer jacket with hood.
Brief introduction to IKAZZ
IKAZZ is a fashion brand that brings together style, comfort, and quality to create clothing that you'll love to wear. Our mission is to offer high-quality products at affordable prices, ensuring that everyone can enjoy the latest trends without breaking the bank. From puffer jackets to sweatshirts, our collection of apparel and accessories is designed to cater to your needs and preferences. At IKAZZ, we prioritize customer satisfaction, which is why we are committed to providing exceptional service and delivering our products in a timely manner. We take pride in being a brand that values diversity, inclusivity, and environmental sustainability. By shopping with us, you not only get to look great but also contribute to a better world.
Overview of IKAZZ's feature
One of the standout features of our puffer jacket is the stand collar design. This provides extra warmth around the neck area, preventing any cold drafts from sneaking in. Additionally, the waist-tightening design allows you to adjust the fit to your liking, ensuring that you feel cozy and snug no matter the temperature outside.
The RIB-KNIT cuffs are also worth mentioning as they are made with high elastic, making it easy to slip on and off while keeping the windchill out from your wrists. The big non-detachable long puffer coat with drop hood provides added protection against the elements, keeping you dry and warm during even the harshest conditions.
Our puffer jacket also features a 2-way zipper and 2 fleece-lined hand warmer exterior pockets. These pockets offer both practicality and warmth, allowing you to easily store small items or keep your hands snug and toasty.
But what really sets our puffer jacket apart is the materials used in its construction. The super warmth stuffing is made with THERMOLITE®, a synthetic insulation material that has been specifically designed to retain warmth even when wet. This means that you can wear our jacket in any weather condition without worrying about losing heat.
Conclusion
In conclusion, our IKAZZ puffer jacket with hood offers a wide range of benefits that make it an excellent choice for anyone in need of a warm, comfortable, and practical winter jacket. From the waist-tightening design to the super warmth stuffing made with THERMOLITE®, this jacket is sure to keep you snug and cozy during the coldest of days. So why wait? Grab your IKAZZ puffer jacket today and experience the ultimate in winter comfort and style!