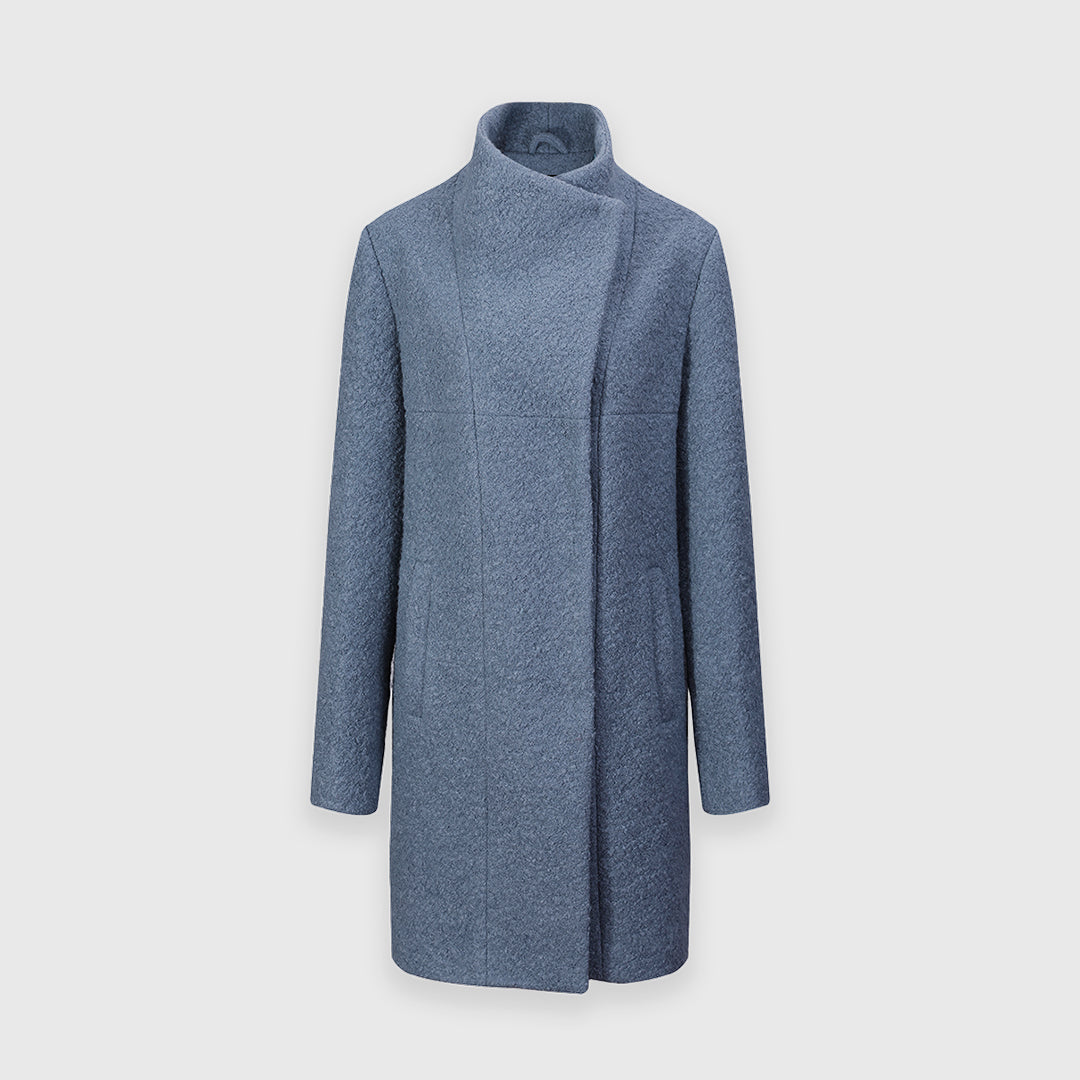 Every winter wardrobe needs a timeless blue wool coat
It's time to get out your dependable wool coat as winter draws near and get ready to embrace the chill in style. And if you're still looking for the ideal winter wardrobe essential, look no further than the traditional blue wool coat. This classic accessory adds warmth and sophistication to any outfit and has been a fixture of fashion for decades. This adaptable jacket is a must-have addition to every winter wardrobe, regardless of how you're dressing. So let's explore the reasons this recognizable coat deserves a prominent place in your closet.
Reasons to get a blue wool coat this winter
The blue wool coat is the go-to winter coat if you're searching for an iconic style. This timeless and adaptable garment works well for every event because it may be dressed up or down.
This winter, there are many good reasons to get a blue wool coat. First of all, it's a timeless design that will always be in vogue. Second, it can be styled in a variety of ways, making it ideal for any ensemble. Thirdly, the material is cozy and comfy, protecting against the cold. And last, investing in a blue wool coat will keep you warm all winter long and offer some more warmth to your wardrobe.
Why pick IKAZZ
This thick woolen fabric is made from a high-quality 52% wool/48% polyester combination that is both strong and water-resistant. The mid-length style has a slim waisted shape for a sleek profile with a notch lapel. While preserving a clean appearance, hidden pockets and buttons provide usefulness. Our pressed boucle wool material, which is constructed of premium wool and polyster mixes, will add an attractive touch. Our wool coat in blue is strong and sturdy. Shop with us today in confidence!
Conclusion
The traditional blue wool coat is the ideal addition to any winter wardrobe for warmth and style. It doesn't matter if you are dressing up or down; this coat always looks excellent. This coat is an essential for every man's wardrobe because to its fashionable and classic style. So why are you still waiting? IKAZZ has the ideal blue wool coat for you right now.