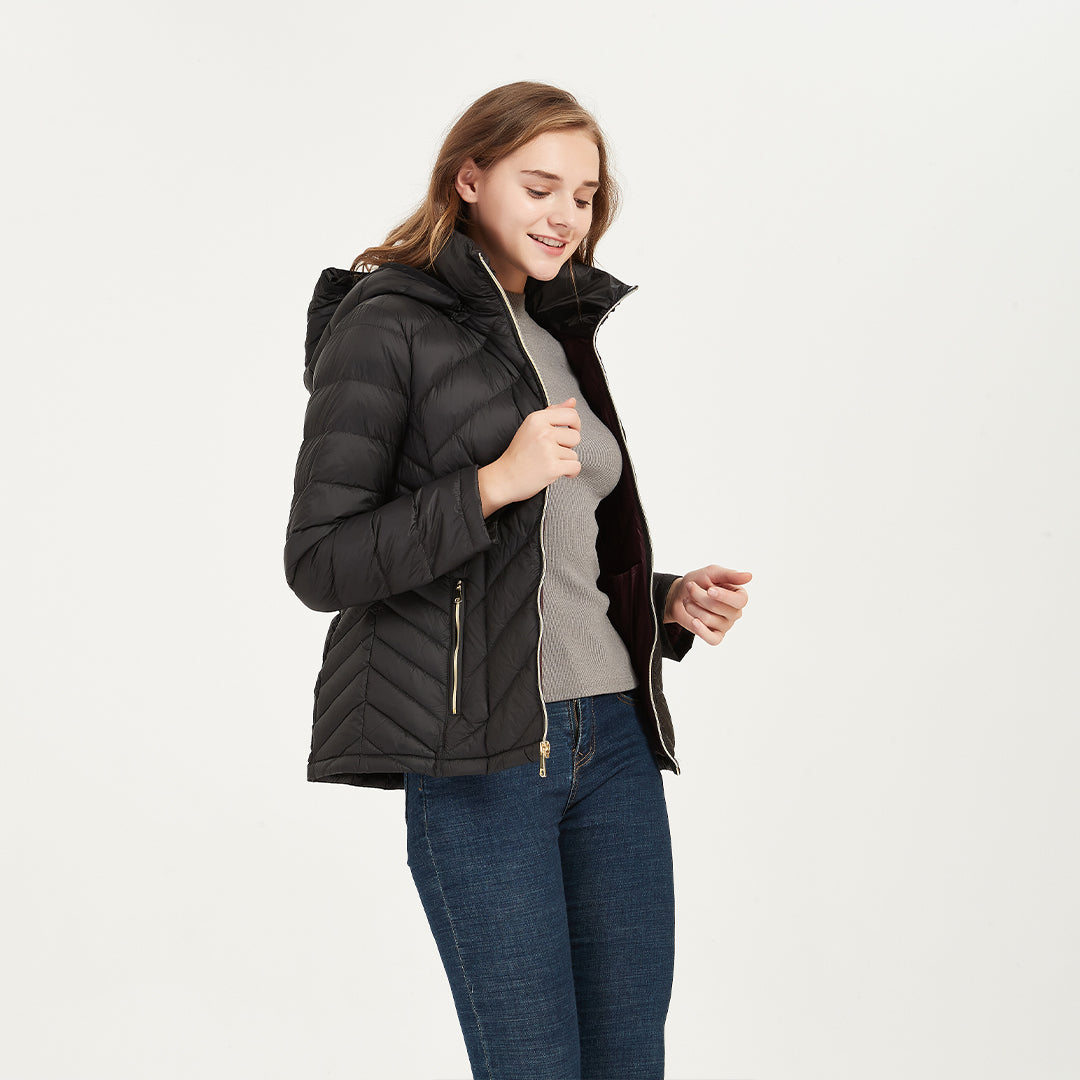 How IKAZZ Packable Puffer Jackets Can Help You in the Winter
Winter has arrived, bringing with it brisk winds and below-freezing temperatures. If you like being outdoors but don't want to freeze to death, an IKAZZ packable puffer jacket could be the solution. Along with being fashionable and cozy, these coats provide a number of advantages that will keep you warm no matter how chilly it is. In this post, we'll look at some of the factors that make a packable puffer jacket necessary for the winter. So relax and get a cup of hot chocolate before we begin.
Why is a packable puffer jacket essential in the winter?
The best winter gear is a packable puffer jacket since it offers warmth without adding weight. You need one for the following reasons: A decent puffer jacket will keep you warm while protecting you from the wind and rain in cold weather. Even when it is below zero outside, a nice puffer jacket will be comfortable enough to wear all day. They may be folded and stowed when not in use. You can pack a good puffy jacket.
The advantages of a packable puffer jacket from IKAZZ
A packable puffer jacket can retain air close to your body, keeping you warm. If you do this as opposed to just donning a shirt or jacket, your body will be warmer. A decent puffer jacket will be windproof and water resistant, shielding you from snow and rain while keeping you warm in cold weather.
To keep you warm in cold weather and shield you from rain and snow, a decent packable puffer jacket has to be windproof and water resistant. They are simple to bundle: Puffers typically fit in a backpack or coat pocket, making them simple to transport as required.
The fabric used to make IKAZZ packable puffer jackets is strong, wrinkle-resistant, and soft enough to be worn over most kinds of clothing. You may choose the one that most closely matches your personality and sense of style since they are available in a number of colors and designs.
Conclusion
Fashion fluctuates along with the weather. We see a lot more individuals wearing puffy coats at this time of year. The main purpose of puffer jackets is to keep you warm and cozy while yet looking fashionable. Click here to sign up for IKAZZ and receive your packable puffer jacket.