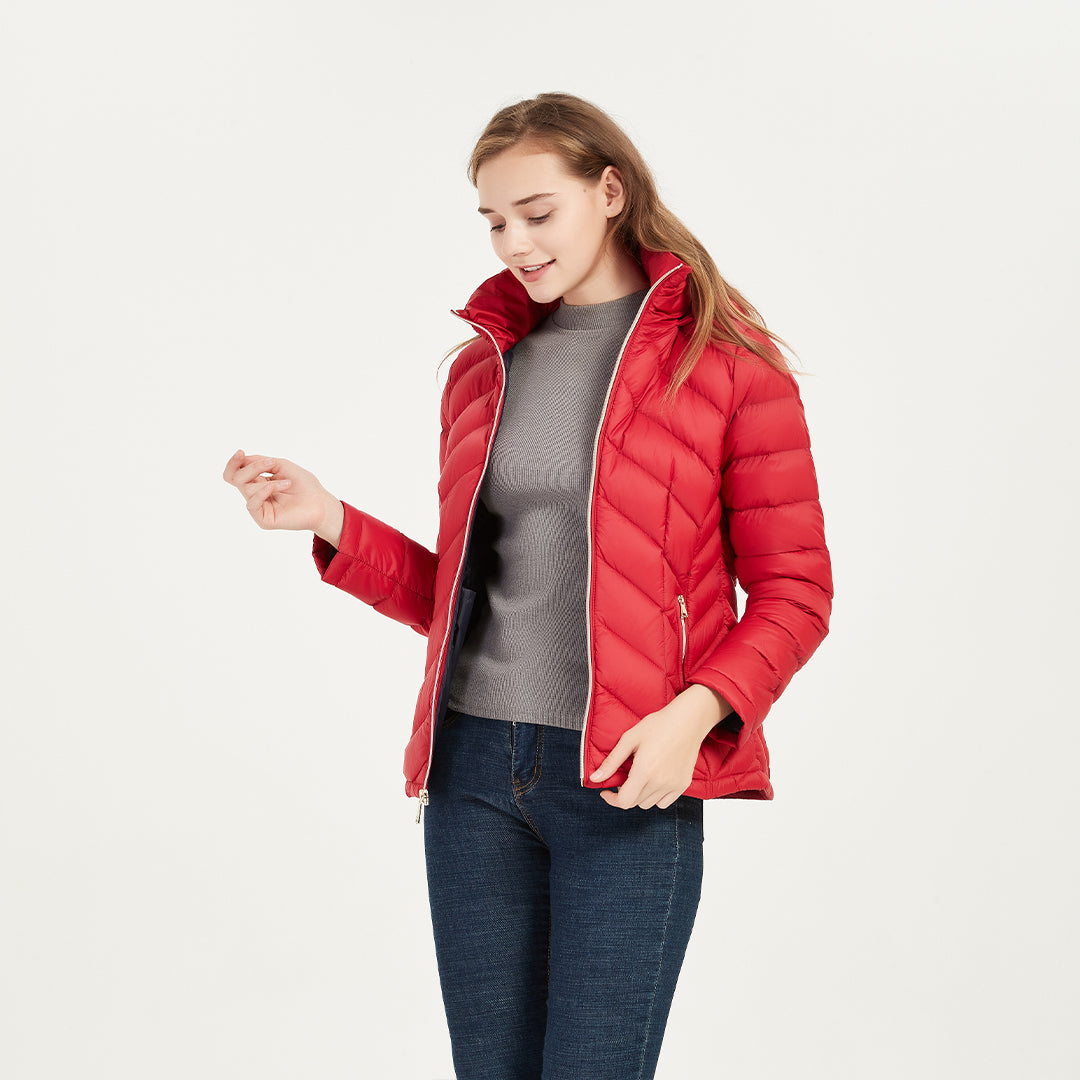 Avoid Being Trapped in the Winter with IKAZZ Packable Puffer Jackets
It's winter now, which means chilly winds and below-freezing temperatures. An IKAZZ packable puffer jacket might be the answer if you like to be outside but don't want to freeze to death. These jackets offer a lot of benefits that will keep you warm no matter how cold it gets in addition to being stylish and comfortable. We'll examine some of the elements that make a packable puffer jacket essential for the winter in this article. So sit back, get a hot cup of cocoa, and let's get going!
Why is it vital to have a packable puffer jacket in the winter?
A packable puffer jacket is the perfect winter accessory because it provides warmth without adding bulk. For the following reasons, you need one:
-They are windproof and waterproof: In cold weather, a good puffer jacket will keep you warm and shield you from wind and rain.
- They are comfortable: A good puffer jacket will be snug enough to wear all day, even when it is below zero outdoors.
When not in use, they can be folded and stored. A decent puffer jacket can be folded up.
The benefits of an IKAZZ packable puffer jacket
When the weather is chilly and abrasive, a packable puffer jacket can be useful. These are a few benefits of having one:
Because it keeps air around your body, a packable puffer jacket can help you stay warm. Your body will be warmer if you do this instead of just wearing a shirt or jacket. They are windproof and water resistant: A good puffer jacket will be windproof and water resistant, protecting you from snow and rain while keeping you warm in chilly conditions.
A good puffer jacket must be windproof and water resistant to keep you warm in cold weather and protect you from rain and snow. It's easy to bundle them: Puffers are easy to carry when needed because they frequently fit in a backpack or coat pocket.
IKAZZ packable puffer coats are made of a durable, wrinkle-resistant fabric that is soft and durable enough to wear over most types of apparel. They come in a variety of colors and styles, so you may pick the one that best suits your personality and sense of style.
Conclusion
When the weather changes, so does fashion. At this time of year, we see a lot more people sporting puffy jackets. Puffer jackets' primary function is to keep you warm and comfortable while maintaining a stylish appearance. To get started with IKAZZ and get your packable puffer jacket, click here.