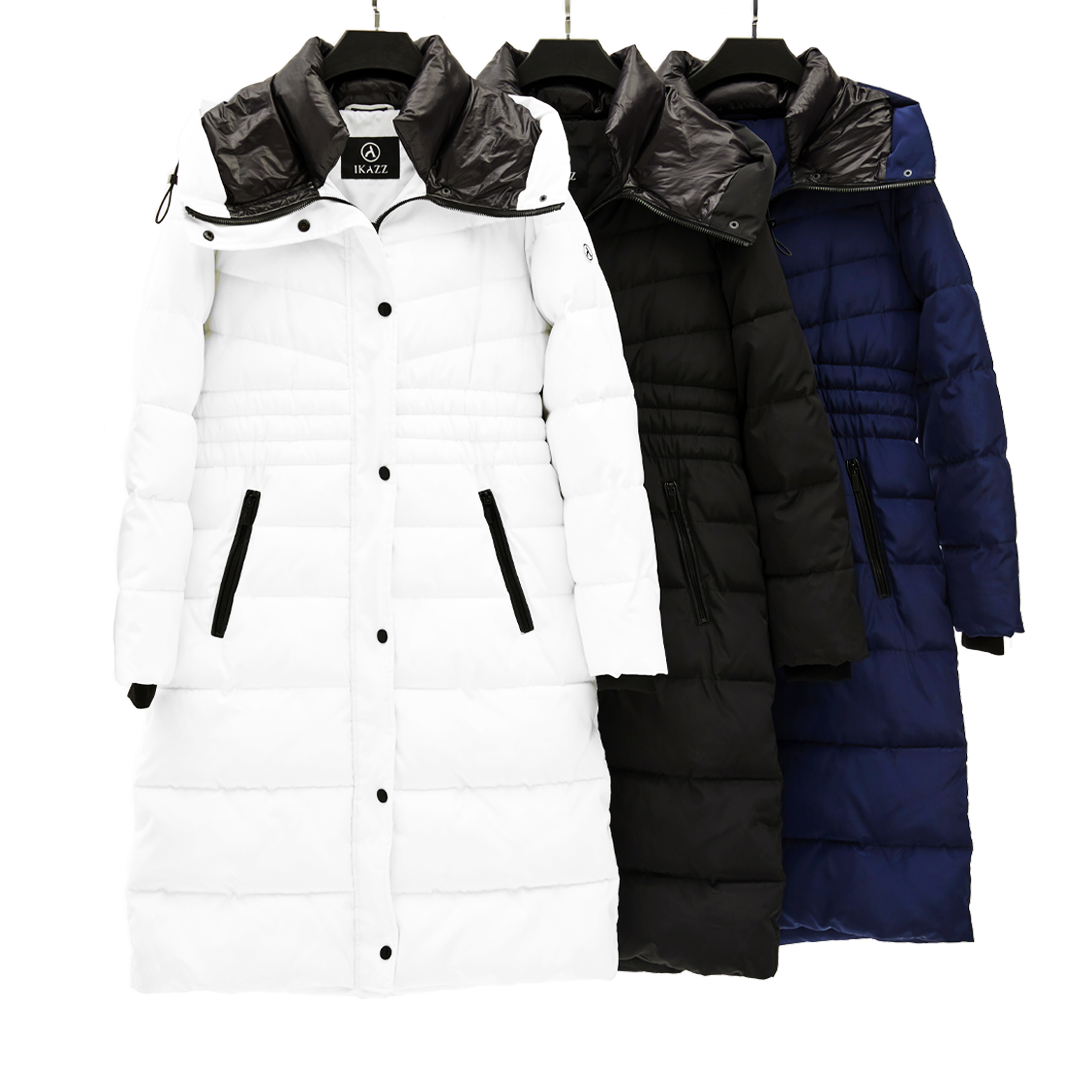 Finding the Perfect Puffer Coat for Women: Introducing IKAZZ
As the temperatures start to drop, it's time to start thinking about bundling up in warm and cozy clothing. A puffer coat is a great option for women looking for something both stylish and functional. At IKAZZ, we believe that a good puffer coat should not only keep you warm but also be fashionable enough to wear anywhere, from the office to a night out with friends. In this article, we'll explore some of the key features to look for when choosing a puffer coat for women, and why IKAZZ's collection stands out from the rest.
The Importance of Material
When it comes to puffer coats, material matters. At IKAZZ, we use only the highest quality fabrics that are both durable and sustainable. Our coats are made with synthetic materials that mimic the warmth of down, without the use of any animal products. This means that our coats are completely fur-free and ethical, so you can feel good about your purchase while staying warm and stylish.
Style and Functionality
Just because a coat is warm doesn't mean it can't be stylish as well. IKAZZ's collection of puffer coats for women is designed to offer both style and functionality. Our coats come in a variety of colors and designs, so you can find the perfect one to match your personal style. Whether you're looking for a classic black coat or something with a fun pattern, we've got you covered. Additionally, our coats feature practical details like adjustable hoods, pockets, and zippers, making them perfect for any outdoor activity.
Why Choose IKAZZ?
At IKAZZ, we're committed to providing the best possible product to our customers. We believe that fashion and sustainability can go hand in hand, and strive to create products that are both stylish and ethical. Our puffer coats for women are made with the highest quality materials and designed to last for years to come. Plus, we offer free shipping and easy returns, so you can shop with confidence.
Conclusion
When it comes to finding the perfect puffer coat for women, there are a lot of factors to consider. At IKAZZ, we believe that material, style, and functionality are all important aspects to keep in mind. By choosing one of our fur-free and sustainable coats, you can feel good about your purchase while staying warm and fashionable. With our commitment to quality and customer satisfaction, IKAZZ is the perfect choice for anyone looking for a reliable and stylish puffer coat this winter season.