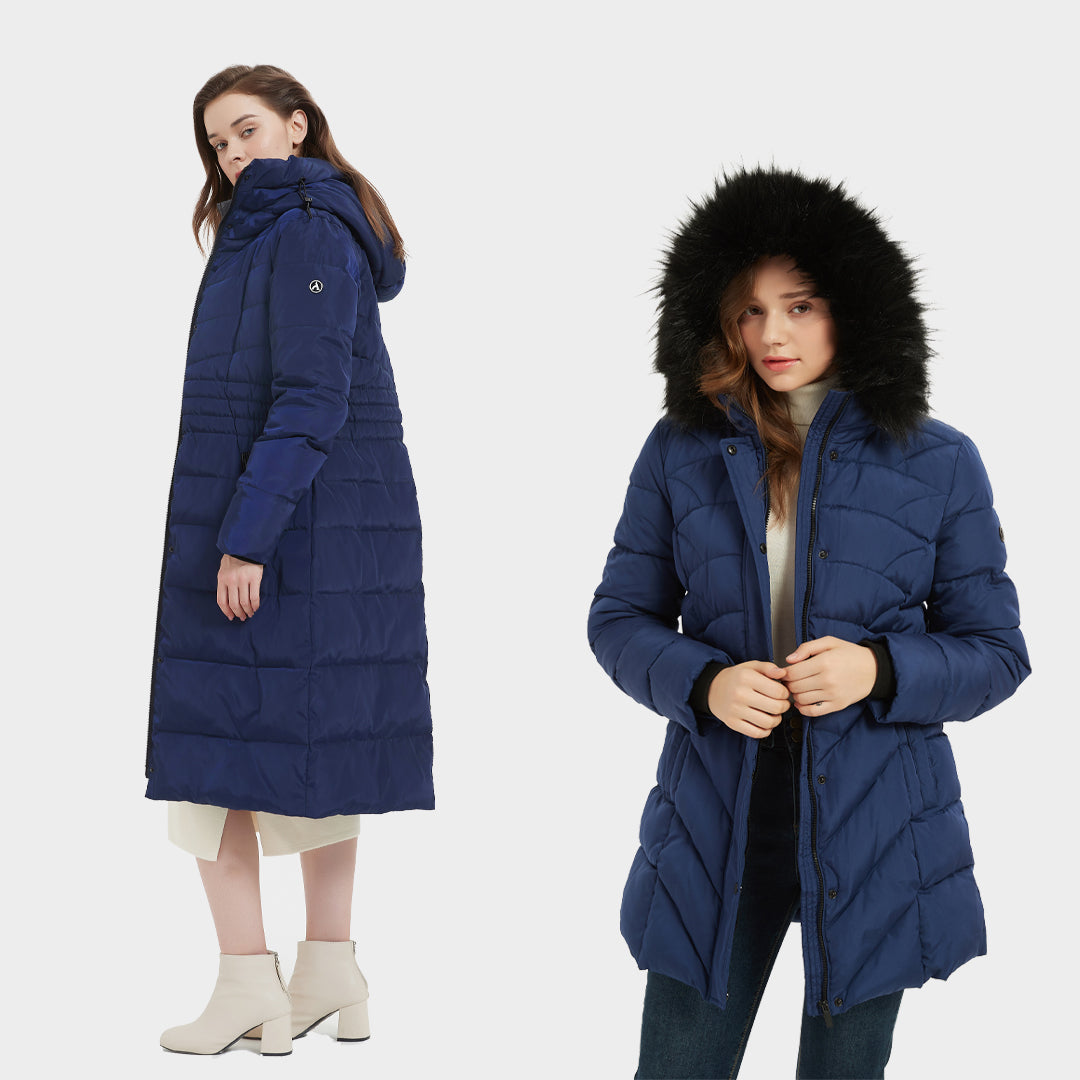 The Ultimate Guide to Choosing the Perfect Puffer Coat for Women
At IKAZZ, we believe that every woman should have a puffer coat in her wardrobe. Not only are puffer coats incredibly warm and practical, but they can also be stylish and versatile. In this article, we'll be sharing everything you need to know about choosing the perfect puffer coat for women.
Why Every Woman Needs a Puffer Coat
When it comes to winter outerwear, puffer coats are a classic choice. They're filled with down or synthetic insulation, which makes them incredibly warm and lightweight. Additionally, puffer coats are typically water-resistant, windproof, and breathable, making them ideal for cold and wet weather conditions.
But puffer coats aren't just practical – they can also be fashionable. With so many styles, colors, and textures available, there's a puffer coat out there for everyone. Whether you prefer a sleek and minimalist look or something more bold and eye-catching, a puffer coat is a great investment piece that you'll wear for years to come.
IKAZZ's Top Picks for Puffer Coats
At IKAZZ, we offer a wide range of puffer coats for women. From longline parkas to cropped jackets, we have something for everyone. Here are three of our top picks:
The Classic Puffer Jacket: This timeless style features a simple design with a quilted texture. It's available in a variety of colors, including black, navy, and olive green.
The Oversized Puffer Coat: If you want to make a statement, an oversized puffer coat is the way to go. This style is perfect for layering over chunky knitwear and jeans, and it's available in both bold and neutral colors.
The Longline Parka: For ultimate warmth and coverage, a longline parka is a must-have. Our parkas feature a faux fur-trimmed hood, multiple pockets, and a water-resistant finish.
How to Style Your Puffer Coat for Any Occasion
While puffer coats are often associated with casual wear, they can be dressed up or down depending on the occasion. Here are some styling tips to help you get the most out of your puffer coat:
- For a casual daytime look, pair your puffer coat with high-waisted jeans, a sweater, and ankle boots.
- To dress up your puffer coat, try wearing it with a midi skirt, tights, and knee-high boots.
- If you're heading to the gym or running errands, throw on a cropped puffer jacket with leggings and sneakers.
- For a night out, opt for an oversized puffer coat in a bold color like red or pink, and wear it over a little black dress.
In conclusion, a puffer coat is a winter wardrobe staple that every woman should have in her closet. At IKAZZ, we offer a variety of styles to choose from, so you can find the perfect puffer coat for your personal style. Whether you're dressing up or down, a puffer coat is a versatile and practical choice that will keep you warm all winter long.