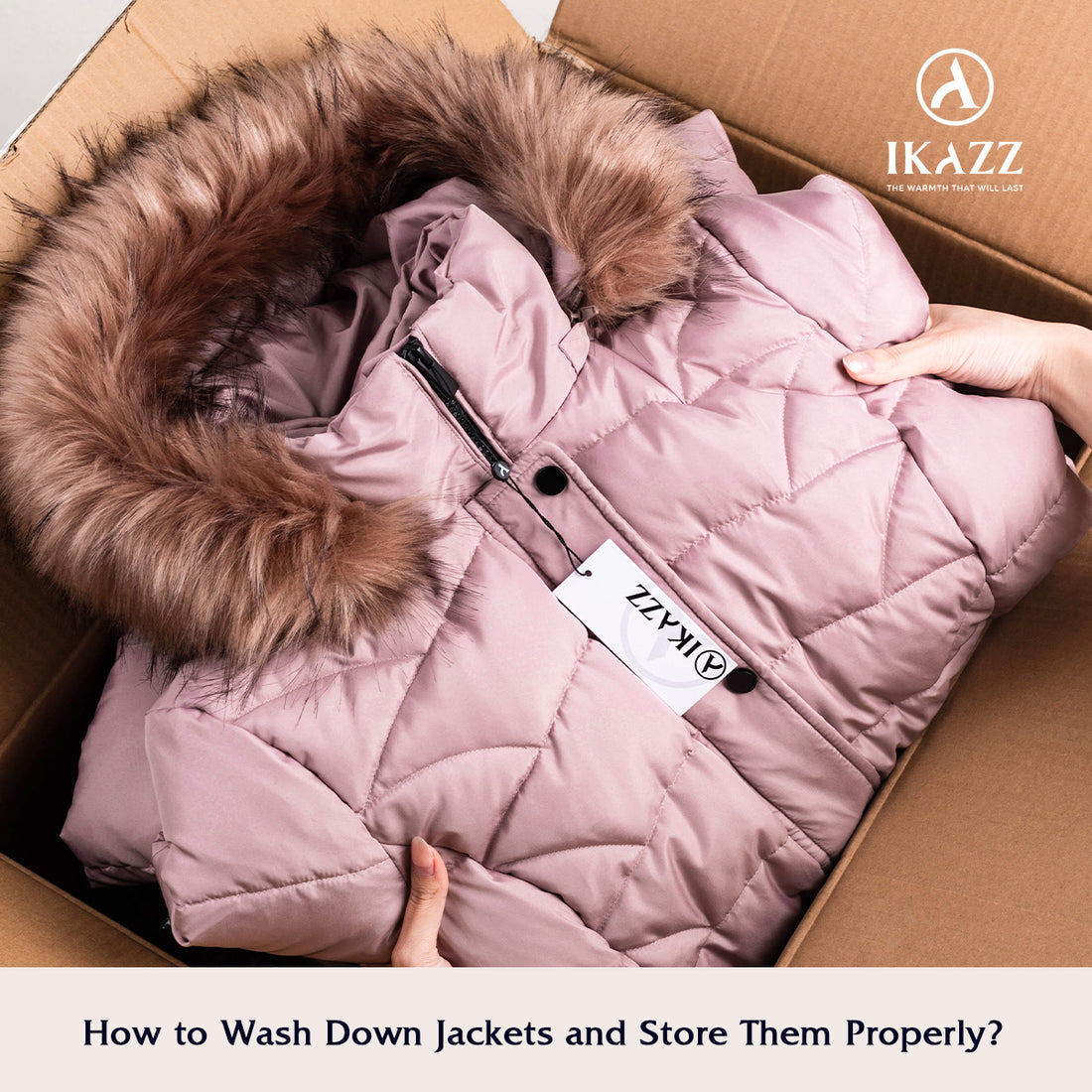 From Fashion to Functionality: Discover the Benefits of IKAZZ Puffer Coats for Women
Are you tired of having to choose between fashion and functionality when it comes to winter coats? Look no further because we have found the perfect solution – IKAZZ puffer coats for women! These stylish yet practical coats are revolutionizing the way we stay warm during the colder months. Say goodbye to bulky and unflattering outerwear, and say hello to sleek designs that effortlessly blend fashion with functionality. In this blog post, we will explore the many benefits that our puffer coats bring to women's wardrobes, so get ready to discover a whole new level of comfort and style!
What is IKAZZ?
IKAZZ is a puffer coat company that provides stylish and functional coats for women. Our company's coats are made of durable materials that keep you warm in cold weather, and the stylish designs will have you looking your best.
IKAZZ is based on the belief that the clothes we wear should look and feel great, embrace the positive and contribute to a better tomorrow.
Caring for animals is not just a fashion. It has never been fashionable to hurt animals, and it will never become fashionable. From the beginning, IKAZZ has been committed to doing better. Our entire puffer parka clothing line does not rely on animal by-product materials, but is made of alternative fabrics.
We are committed to building a lasting enterprise. Because morality is not enough for us-we want our clothes to be the style you wear season after season.
Advantages of Wearing an IKAZZ Puffer Coat
An IKAZZ puffer coat is a fashion item that has recently gained popularity. This coat is made from a waterproof and breathable fabric. It is perfect for those days when you need to stay warm but do not want to wear an overcoat. There are many benefits to wearing our puffer coat.
One benefit of wearing our puffer coat is that it can protect you from the cold weather. The coat is made with a water repellent and breathable fabric, which means that moisture will not be able to enter your body and cause you to become cold. Additionally, the coat provides good insulation from the cold weather, so you will not feel as though you are freezing.
Another benefit of wearing our puffer coat is that it can keep you warm even if the outside temperature is very cold. The jacket is designed with multiple vents in order to allow air to flow freely and avoid being too hot or too cold. This ensures that you will remain comfortable all day long in harsh weather conditions.
Conclusion
IKAZZ puffer coats for women are a perfect blend of fashion and functionality. They provide excellent insulation against the cold weather, while also looking fashionable. Our puffer coats come in a variety of colors and styles to suit any woman's needs. So if you're looking for winter protection without sacrificing your fashion sense, then be sure to check out our puffer coats!