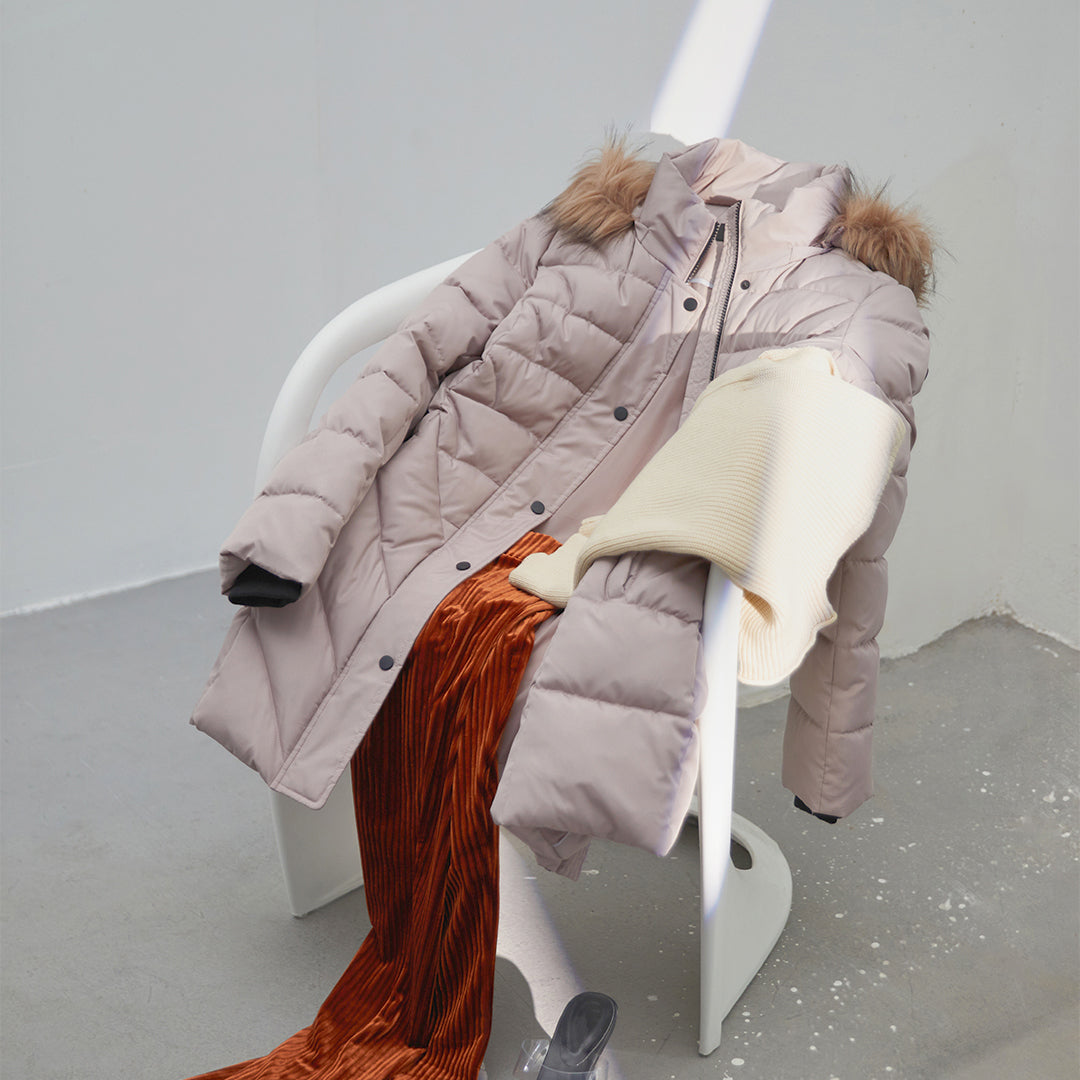 Stay Warm and Stylish: Discover the Advantages of Wearing IKAZZ Puffer Coats for Women
Winter is upon us, and with it comes the never-ending quest for the perfect winter coat that seamlessly combines warmth and style. Look no further! Introducing IKAZZ puffer coats for women – your ultimate cold-weather companion that not only keeps you cozy during those frosty days but also makes heads turn with its chic design. Join us as we delve into the advantages of wearing our fashion-forward puffer coats, guaranteed to keep you both warm and stylish all season long.
What is IKAZZ?
For more than 20 years, IKAZZ has been doing the right thing for customers in the fashion industry. We believe that fashion is not only to improve your appearance, but also to bring you confidence and charm, while reducing the impact on our planet. We hope that people will feel good about themselves when they wear our clothes and gradually build up their self-confidence.
Our mission is to convey lasting warmth. We are constantly exploring alternative materials, and the fillers in our products are not down or fur. We ensure that all products are not exploited by animals at every step of production. We hope that the warmth we bring to everyone can last for a long time, whether it is for human beings or for our planet.
Features of IKAZZ Puffer Coats for Women
When the weather outside is frightful, reach for your IKAZZ puffer coat. Our coats keep you warm and stylish at the same time. Not only do they keep you cozy, but they also help to minimize wind chill. And if you're looking to stay warm without sacrificing your style, a puffer coat is definitely the right choice. Here are some of the features that make our puffer coats so perfect for women:
They Keep You Warm: Our puffer coat will keep you warm on cold days. The insulation inside will trap heat and keep you comfortable even when it's cold outside.
They Minimize Wind Chill: If it's really cold out, our puffer coat will help to minimize wind chill. The dense fabric will create a barrier against the wind and keep you warmer inside than if you were just wearing a normal jacket.
They're Comfortable: Our puffer coats are usually very comfortable to wear. They're soft and stretchy, making them perfect for both indoor and outdoor activities.
They Look Good: Our puffer coat always looks stylish. Whether you're dressing up or down, a well-made puffer coat will look great no matter what combination of clothes you put together.
Conclusion
Wearing an IKAZZ puffer coat for women can be a great way to stay warm and stylish at the same time. Not only will our coats keep you warm in cold weather, but they also provide excellent protection from rain, wind, and snow. Additionally, many of these coats are available in multiple colors and styles that make them versatile and fashionable additions to any woman's wardrobe. If you're looking for a coat that will keep you warm and look good while doing it, consider investing in our puffer coat today!