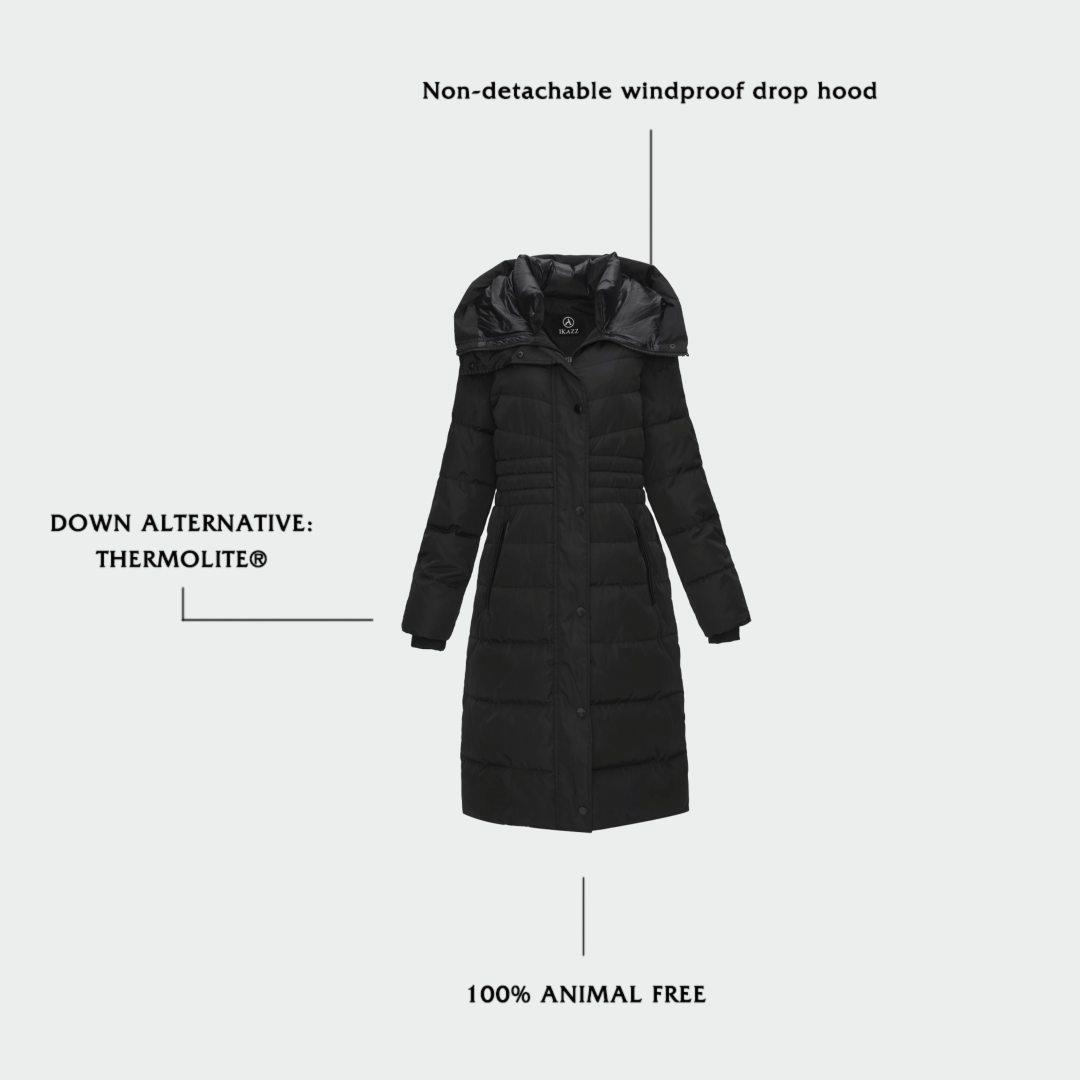 Going Green and Stylish With IKAZZ Winter Puffer Jackets
As we gear up for the colder months, it's time to start thinking about winter wear. But just because you want to stay warm doesn't mean you have to sacrifice style. Enter IKAZZ puffer jackets – the ultimate combination of fashion and function. These innovative jackets are made from sustainable materials and come in a range of eye-catching colors and styles that will make you stand out on even the dreariest winter day.
IKAZZ winter puffer jackets are made of sustainable materials
IKAZZ winter puffer jackets use a animal-free natural materials and special fabric that make them water-repellent. This means that even if it rains or snows heavily, the jacket will stay dry. In addition to being waterproof, this fabric also helps regulate your body's temperature. So when it's cold outside, the jacket will help keep you warm and when it's hot outside, the jacket will help keep you cool.
The IKAZZ winter puffer jackets are also made to be durable. They're designed to last through repeated washings and wearings. And because they're thermal regulation jackets, they'll keep you comfortable even when it's cold outside and humid inside.
Finally, the IKAZZ winter puffer jackets are designed to be versatile. They're perfect for both casual and formal occasions. So whether you're going out on a date night or dressing up for work, these jackets will fit your needs perfectly.
IKAZZ is a company that cares about the environment
IKAZZ is a company that cares about the environment. One of their ways to do this is by using recycled materials in their products. They also have an eco-friendly policy, which means they don't produce any waste during the production process.
We are constantly working to improve our processes and products to make a difference in the world. IKAZZ's dedication to sustainability is evident in our products, but it also shines through in our practices. For example, our have a dedicated team of sustainability experts who help us identify ways they can minimize environmental impact without sacrificing quality or performance.
IKAZZ is a company that cares about human needs
We believe in doing good deeds. We offer people with well-fitting clothing to improve their appearance and lessen body shame, restoring their beauty and confidence. We continue refining the design and detailing for various body types and investigating down- and fur-alternative textiles. We are committed to research new fabrics and best design to give you charm and confidence in addtion to improving your appearance.
Conclusion
Overall, We are always looking for new materials that meet human needs and have little impact on the environment. We ensure that no animals are harmed throughout any stage of the manufacturing process. We hope that the warmth we convey to everyone will last a long time, for both people and our world. Why not start your sustainable journey with IKAZZ right now!