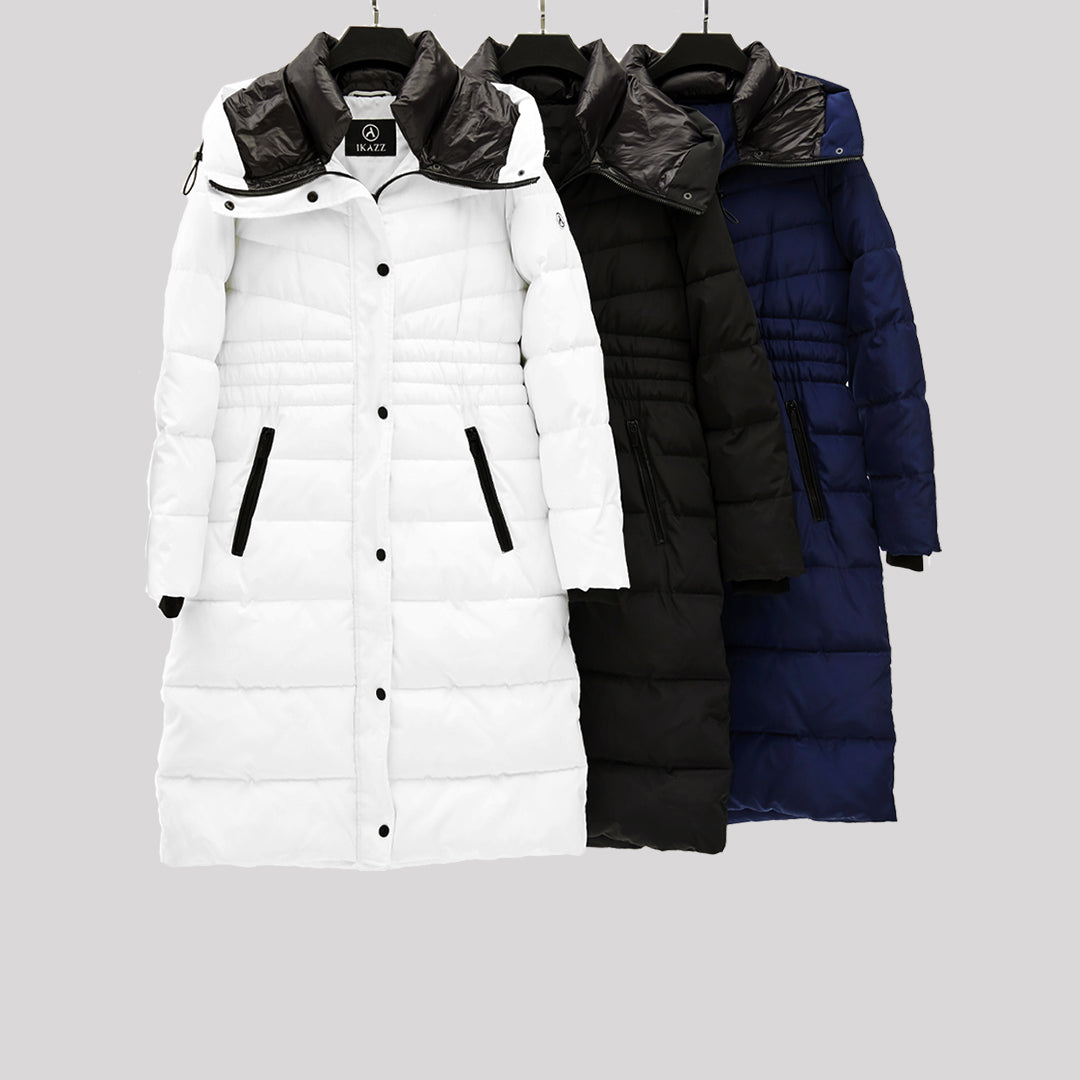 Why You Should Choose IKAZZ long puffer coat womens
Winter has arrived, so it's time to prepare by getting the ideal jacket to keep you warm and fashionable. But it might be difficult to locate a coat that meets your needs for warmth, toughness, and style. Do not fret! The IKAZZ long puffer coat for women is the perfect winter wardrobe addition. Without sacrificing comfort or quality, this high-end jacket delivers everything you need to withstand the chilly weather in style. See why this winter need is a must-have for every lady who loves to look stylish yet snug throughout the chilly months by reading on.
Features of the IKAZZ long puffer coat womens
The IKAZZ long puffer coat womens is an excellent option for ladies who are looking for a hardy winter coat to wear this season. This coat is made of durable materials, and it also features a number of other benefits, all of which combine to make it an excellent choice for use in chilly weather.
To begin, the fabric that was chosen to manufacture the jacket is lightweight, which not only enables you to move around without restriction but also helps to keep you warm and shields you from the chilly weather.
In addition, the water-repellent and breathable construction of the jacket ensures that you will remain dry and comfortable regardless of the weather.
Last but not least, the cuffs and hem that can be adjusted provide a great fit that will keep you warm and snug during the entire winter.
If you are looking for a reliable winter jacket that offers all of these benefits, the IKAZZ long puffer coat for women is a terrific option that you should consider.
Ecological Concern and Humanized Thought of IKAZZ
We follow the ecological approach by using natural materials that are free of animal products. We want to put an end to animal exploitation because we care about them. To reduce our environmental impact, we adhere to the sustainability mindset throughout the entire manufacturing process. We are committed to assisting others and providing well-fitting outerwear in order to improve people's appearance and eliminate body shame, as well as to restore people's beauty and confidence. We will continue to research down and fur substitute textiles, as well as develop designs and features for different body types.
Conclusion
The IKAZZ long puffer coat womens is a great choice if you're seeking for a winter jacket that will last for a long time. Even in severe weather, this coat will keep you warm and dry because it is composed of sturdy materials. Also, its fashionable style will make it the ideal accent to any winter collection. Read our review to discover more about the features and advantages of this coat if you're thinking about buying it.