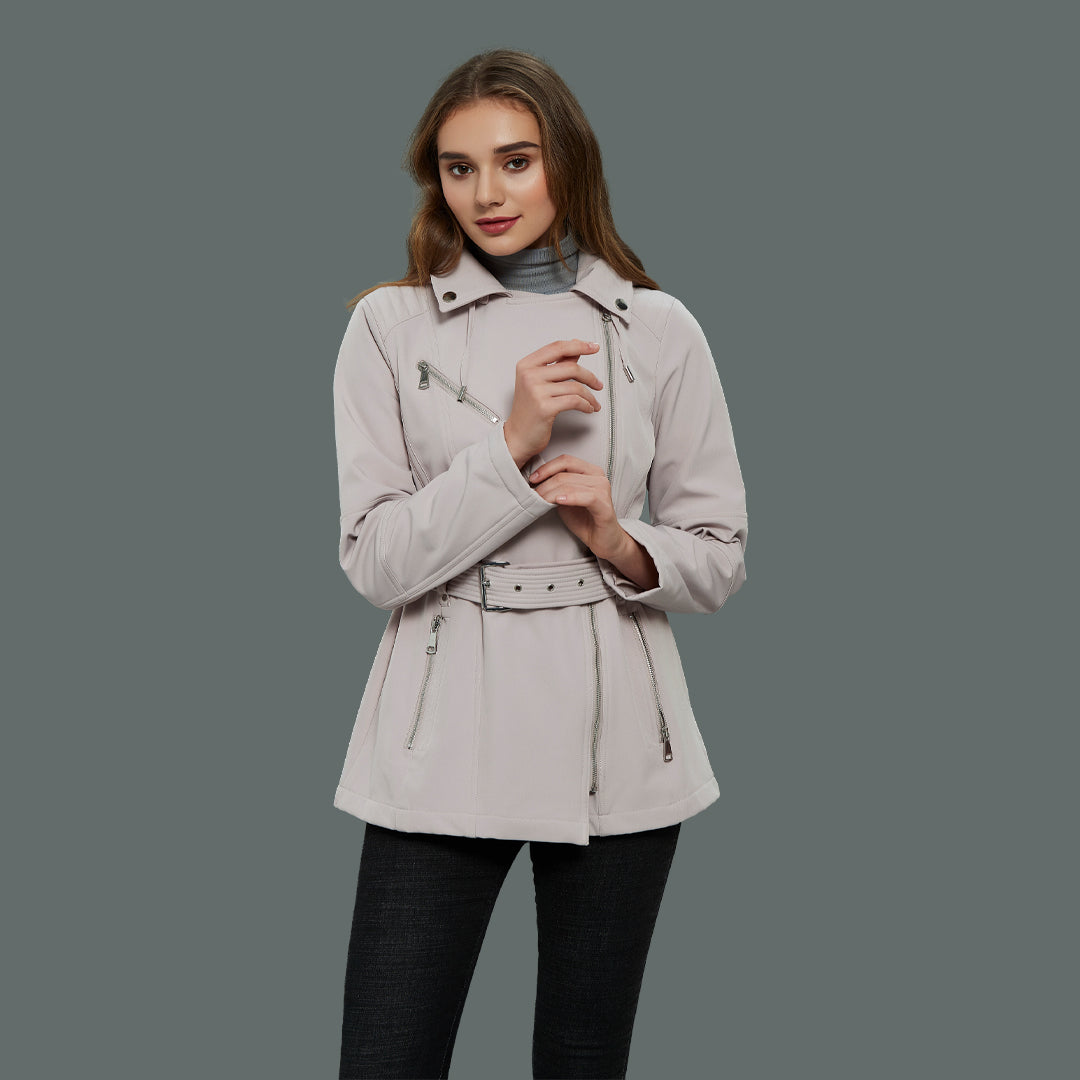 How a Belted Puffer Jacket Can Elevate Your Winter Style Game
Winter is here, and it's time to step up your style game with a trendy yet practical piece of clothing- the belted puffer jacket. This classic outerwear has been around for ages, but it never fails to make a statement every time it hits the streets. With its sleek design and snug fit, this jacket can keep you warm while looking stylish at the same time. In this blog post, we'll show you how to elevate your winter wardrobe with a belted puffer jacket and some tips on styling them for different occasions. So get ready to bundle up in style!
Why are they becoming a popular winter trend?
Belted puffer jackets are a popular winter trend because they add a touch of elegance and sophistication to any outfit. This type of jacket is made from a durable fabric that is designed to keep you warm in cold weather. The belted design also helps to keep your clothes close to your body, which makes them less likely to be caught in the wind and cold.
What are the benefits of using a belted puffer jacket?
Belted puffer jackets are a versatile piece that can elevate your winter style game. Here are the benefits:
-They keep you warm: A belted puffer jacket will help keep you warm and insulated, even if it's below freezing outside.
-They're chic and fashionable: A belted puffer jacket is a fashion statement in its own right, and can add an extra layer of warmth while staying stylish.
-They're versatile: A belted puffer jacket can be worn in a variety of ways, from casual to formal occasions.
How do you buy a belted puffer jacket?
To buy a belted puffer jacket, first decide what style you want. There are classic puffer jackets with big, puffy sleeves and square collars, or there are more contemporary options with zippered fronts and slouchy fit. Next, find the right fit. Most belted puffer jackets come in two sizes: extra large or plus size. For the best fit, go for the larger size if your body shape is pear-shaped or curvy, and go for the smaller size if your body shape is more angular or straight-lined.
If you don't know how to buy the perfect one, here is an option for you! IKAZZ belted puffer jakcet helps to follow the latest fashion trend. With an adjustable detachable belt, asymmetric inclined zipper, and button down detachable hood, Our design is both functional and fashionable. Made with double layered fabrics for added durability and featuring a single-side inclined zipper chest pocket, you can store all your essentials easily.
Conclusion
IKAZZ belted puffer jackets are made of high-quality materials to make you keep warm in winter and animal-free natural materials to uphold sustainable philosphy. With special design in place, our belted puffer jacket takes women body anxiety into consideration to create visual slimming effect when you put on it. Our belted puffer jacket is lightweight yet incredibly warm – staying comfortable has never been easier! Order yours from IKAZZ today!