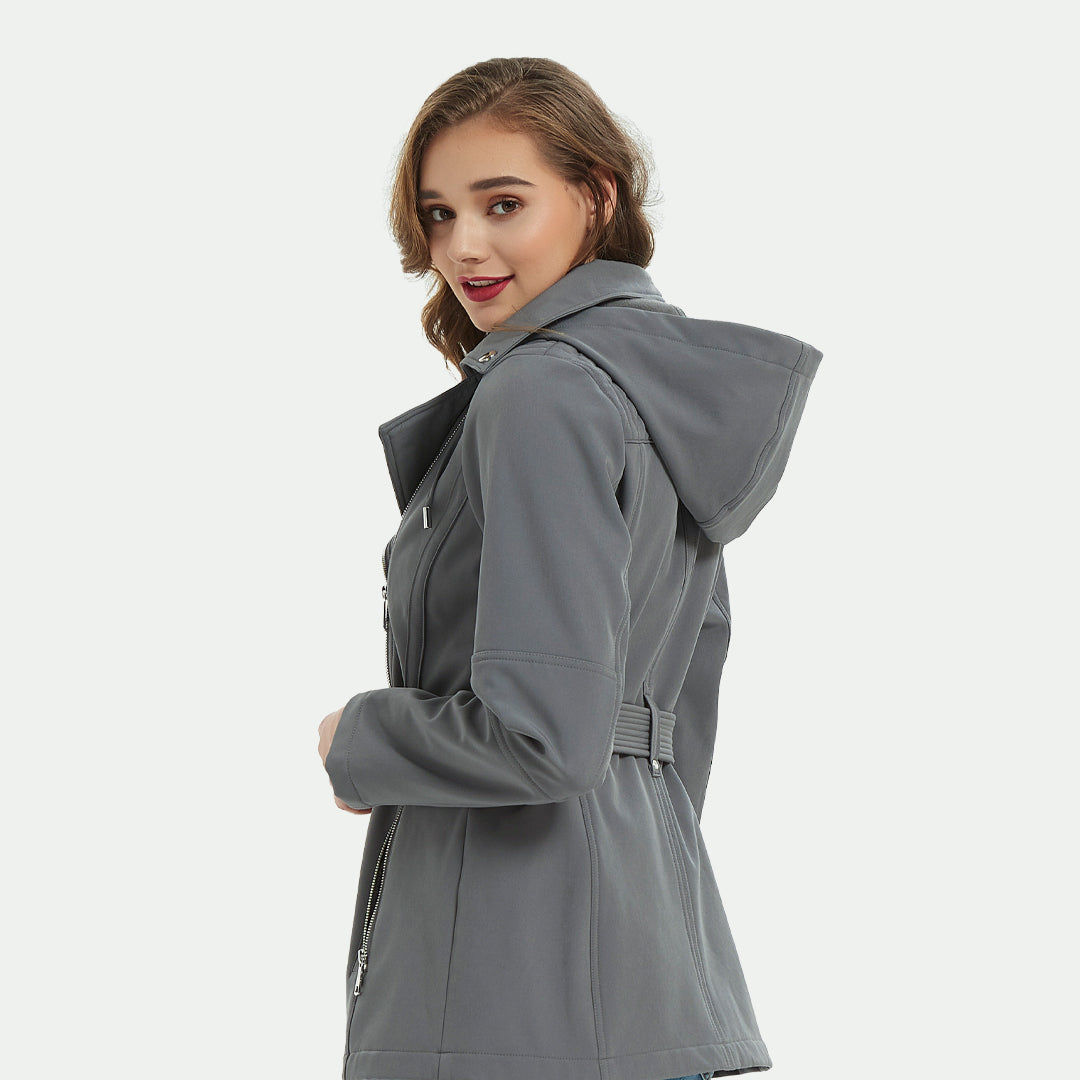 Styling Your Belted Puffer Jacket Smartly with IKAZZ
Are you tired of wearing the same old puffer jacket and looking like a marshmallow? Fear not, as we've got you covered with some amazing tips to accessorize your belted puffer jacket! Puffer jackets are one of the most versatile winter staples in our wardrobes, but adding a few accessories can take them from basic to chic. Whether it's for work or play, we'll show you how to elevate your style game with these simple yet effective hacks. So, get ready to make heads turn and step out in style this winter season!
The benefits of belted puffer jackets
Belted puffer jackets are all the rage right now, and for good reason. They're incredibly versatile pieces that can be worn in a variety of different ways to keep you warm on cold days. Made of materials that trap warmth, the belted puffer jackets prevent your body from losing too much heat through your skin. When you move around, the air inside the jacket moves with you and helps keep your body heat circulating.So whether you're looking for a piece of clothing to keep you cozy on chilly days or something to help keep you warm on blustery days, a belted puffer jacket is a great option.
Tips for styling a belted puffer jacket
Belted puffer jackets are a versatile piece that can elevate your winter style game. Here are some tips for styling a belted puffer jacket:
Choose the right fit: A belted puffer jacket should be tight enough to stay in place but not too restrictive, so make sure to try it on before buying it. A size down may be necessary in cold weather.
Accessorize wisely: Add a scarf or beanie for extra warmth, and swap out boots or shoes for something more cozy if needed. You can also add a belt to cinch the waistline in place. Or you can consider adding a fur hat or scarf to your outfit. This will help keep you warm while adding a touch of luxury and sophistication to your ensemble.
Use neutrals to play up the belted look: While black is the classic choice, other colors like brown, beige, and camel can work just as well. Stick with warmer woolen materials rather than synthetics, which will keep you warmer in colder climates.
Be creative: Puffers can be dressed up or down, so don't be afraid to mix and match them with different pieces throughout the year. For example, team them with leggings for a winter workout outfit or wear them with skirts during the summer months.
Conclusion
Accessorizing your belted puffer jacket can make a huge difference in the overall look of your outfit. With the right accessories, you can create a number of different looks that will perfectly complement your outfit and help you stand out from the crowd. So what are you waiting for? Start accessorizing your IKAZZ puffer jacket today! We're looking forward to helping you!