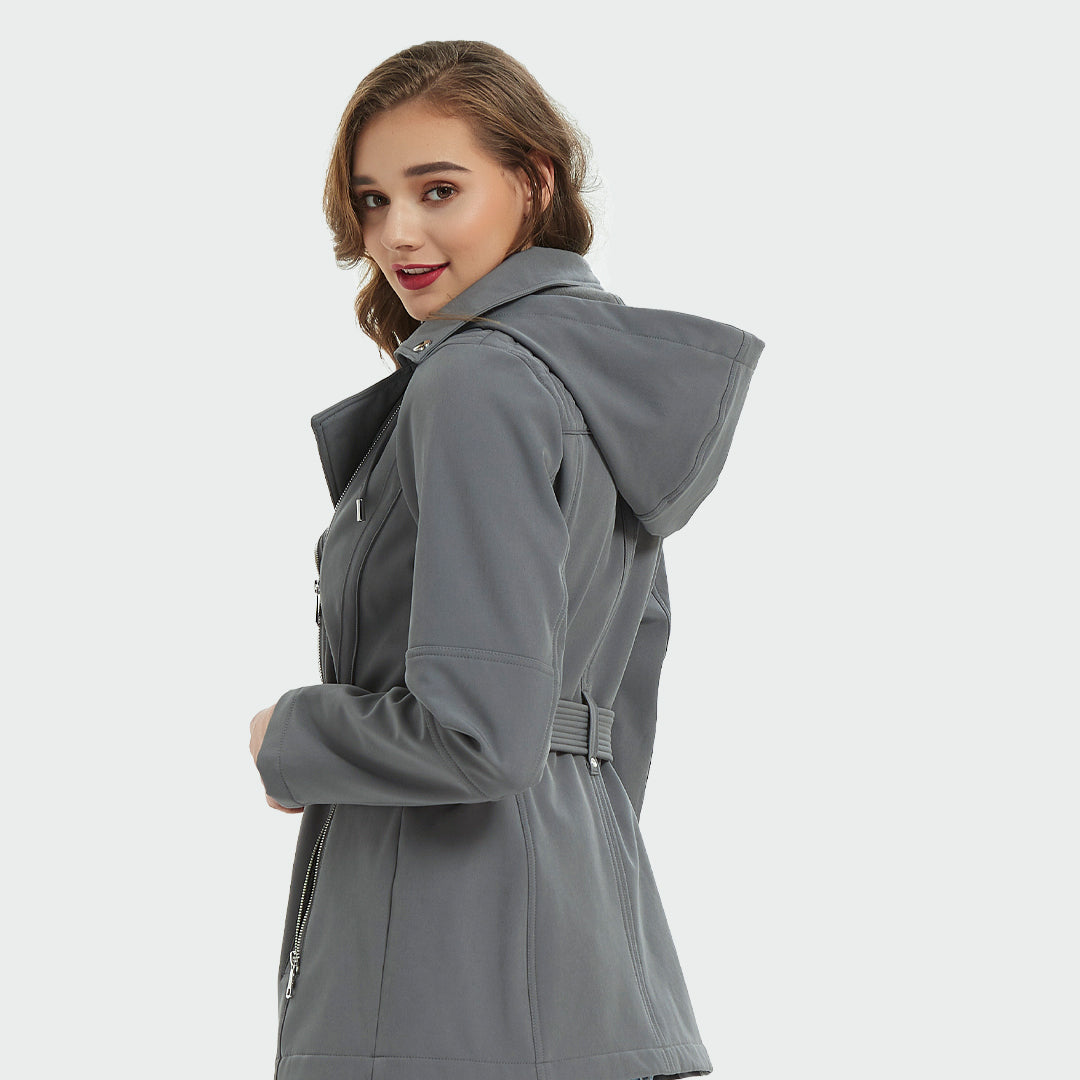 How a Belted puffer jacket Can Improve Your Winter Look
Winter has arrived, and it's time to elevate your style game with a fashionable yet functional piece of clothing: the belted puffer jacket. This timeless outerwear has been around for a long time, but it never fails to make a statement when it hits the streets. With its elegant design and snug fit, this jacket can keep you warm while still appearing attractive. In this blog post, we'll show you how to dress up your winter wardrobe with a belted puffer jacket and offer styling advice for various occasions. Prepare to bundle up in style!
A New Winter Trend: Belted Puffer Jackets
Belted puffer jackets are a popular winter style because they offer an air of sophistication and elegance to any outfit. This jacket is constructed of a tough fabric that is intended to keep you warm in cold conditions. The belted design also helps to keep your clothes close to your body, reducing the likelihood of them becoming caught in the wind and cold.
What are the advantages of wearing a belted puffer jacket?
Belted puffer jackets are a flexible garment that can help you up your winter fashion game. Here are some of the advantages:
-They keep you warm: Even if it's below freezing outside, a belted puffer jacket will keep you warm and insulated.
-They're stylish and fashionable: A belted puffer jacket is a fashion statement in and of itself, and it may add an extra layer of warmth while remaining fashionable.
-They're adaptable: A belted puffer jacket can be worn for a range of events, from casual to dressy.
Features of IKAZZ Belted Puffer Jacket
Our design is both utilitarian and fashionable, with an adjustable detachable belt, asymmetric slanted zipper, and button down detachable hood. With double-layered fabrics for enhanced durability and a single-side inclined zipper chest pocket, you can effortlessly store all of your essentials.
Conclusion
IKAZZ belted puffer jackets are composed of high-quality materials to keep you warm in the winter, as well as animal-free natural resources to support a sustainable philosophy. With a specific design in place, our belted puffer jacket considers women's body anxieties to provide a visible slimming effect when you put it on. Our belted puffer jacket is lightweight but extremely warm - staying warm has never been easier! Why not buy yours at IKAZZ right away!