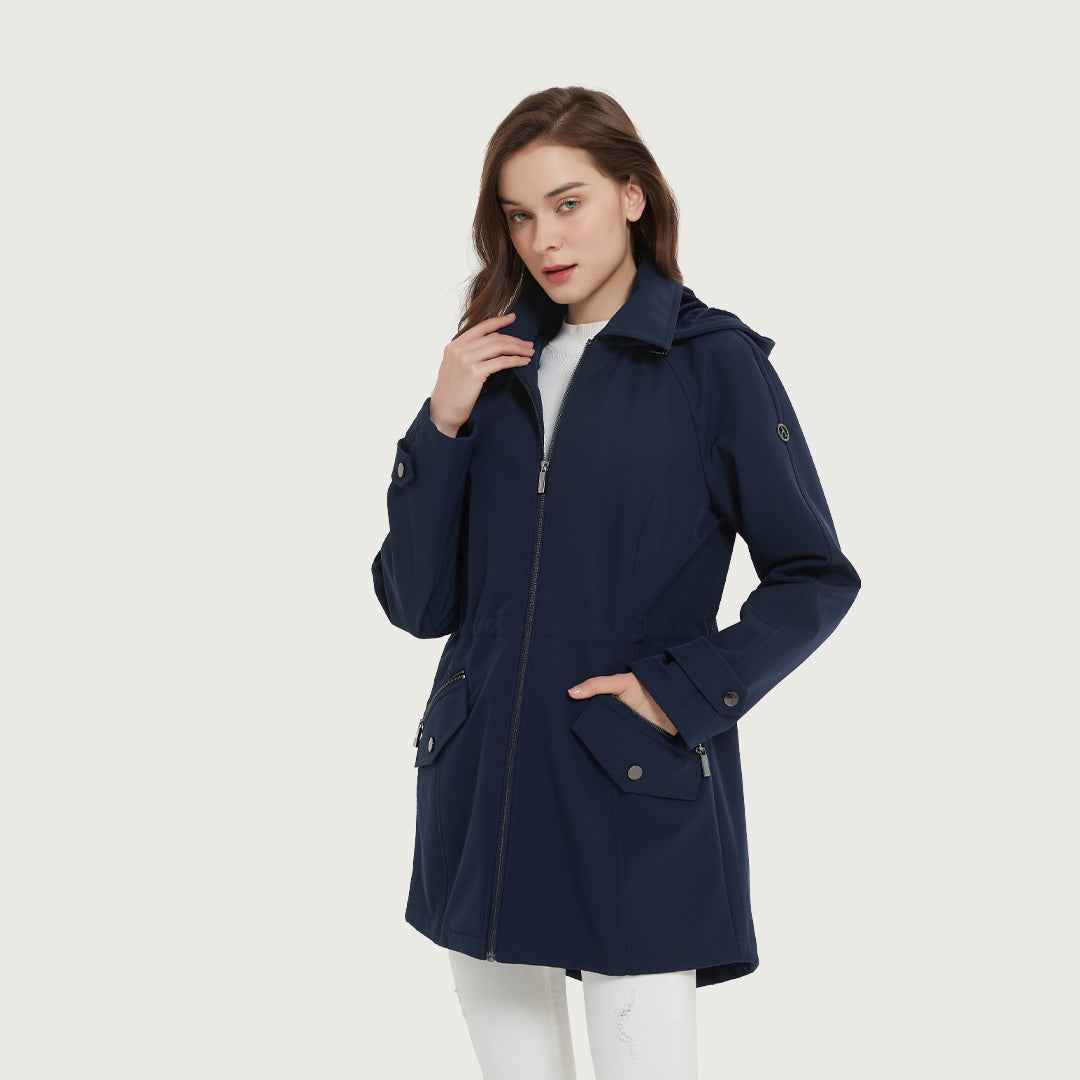 Why hooded trench coat Womens is a Perfect Choice in Winter
Do you want to enhance your winter outfit and look like stylish? The IKAZZ hooded trench coat Womens collection is the best option. Any fashion-forward woman who wants to easily upgrade her appearance must own this trendy and fashionable outerwear. This coat will give you the self-assurance you need to face the world in style, with its sleek and stylish designs and bold and daring hues. The IKAZZ hooded trench coat Womens should be at the top of your purchase list, so let's get into why.
IKAZZ hooded trench coat womens
Are you looking for a chic trench coat to add some glitz to your wardrobe? IKAZZ's women's hooded trench coat is the best option. This fashionable item may be worn with everything from a basic tee and jeans to a more formal outfit, making it ideal for dressing up or down. This jacket, which is made of high-quality fabrics, will keep you cozy and toasty all winter.
Details of the IKAZZ hooded trench coat womens
A button-down removable hood can be worn in two ways. The swallow-tailed design at the rear of the hem is intended to draw attention to the contours of the body.
Raglan sleeves and sleeves with a band can change the contour of the arm and present a more slender image of the person. With two pockets in place, the coat provides you extra warmth.
The hood's elastic cord can be flexibly adjusted to keep you warm from the wind. The adjustable elastic cord at the back of the waist for a smaller and more encompassing shape
Water repellent polyester, breathable memory, and thermal material are in place to provide a 3-layer protection. Besides, the interior of the jacket has softshell bonded velvet for added warmth. And the100D TWO SPANDEX Cloth has a tight, delicate, and neat texture as well as good durability.
Conclusion
We suggest taking a look at the hooded trench coat from IKAZZ if you're searching for a classy outerwear piece to add to your wardrobe this winter. This chic coat can be worn with any outfit in your collection and is ideal for dressing up or down. You may wear it in all four seasons because to its adaptable style. So why are you still waiting? Place your IKAZZ hooded trench coat order right now!