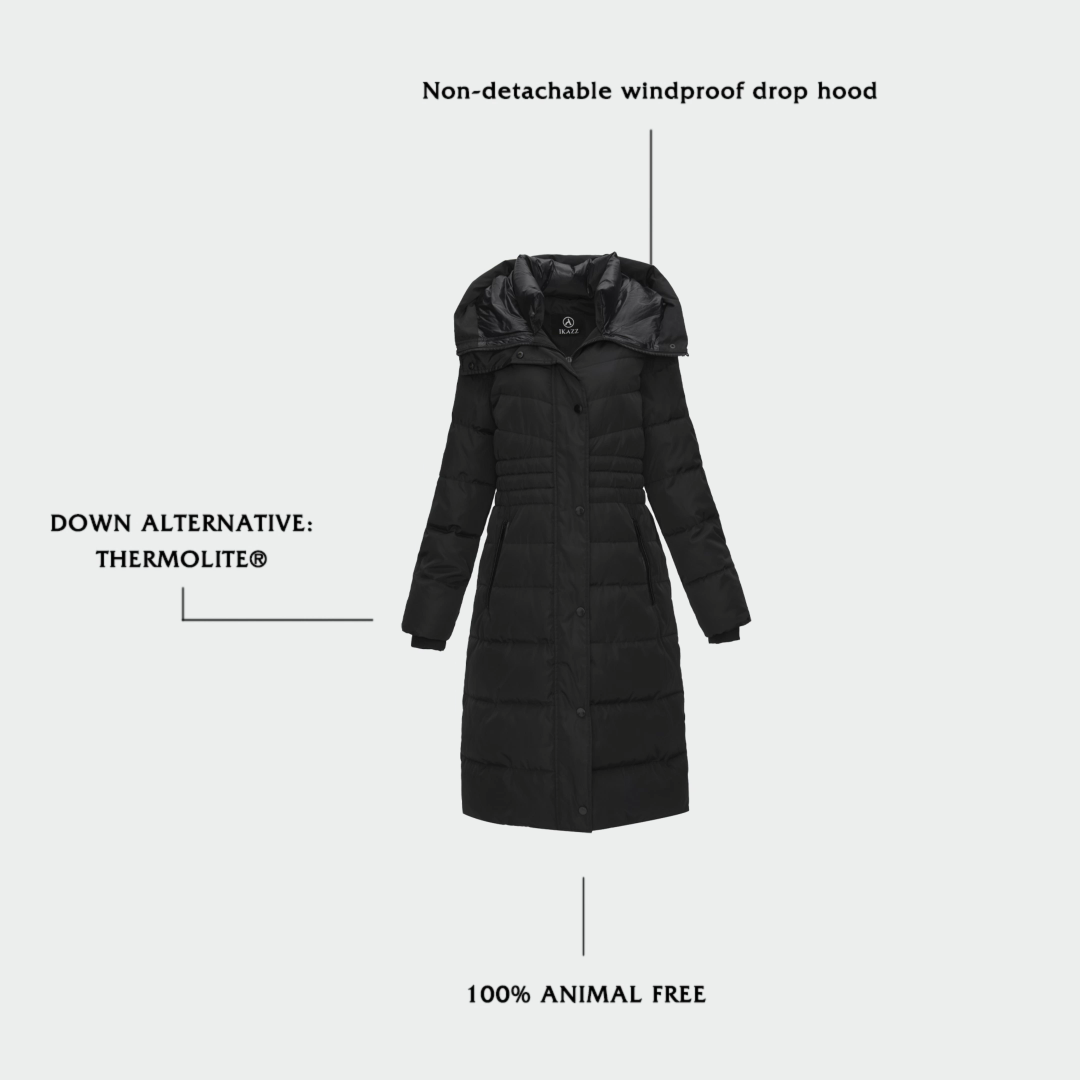 How Our Long Puffer Jacket Stands Out from the Rest
When it comes to winter coats, there's no shortage of options. But if you're looking for a coat that stands out from the rest, IKAZZ's long puffer jacket is an excellent choice.
Top-quality materials
One of the most important aspects of any winter coat is its materials, and our long puffer jacket is made with top-quality materials. The outer layer is water-resistant, which means you won't have to worry about getting wet in the rain or snow. And the thick layer of insulation will keep you warm and cozy in even the coldest temperatures. Unlike other puffer jackets, ours is also lightweight, meaning you can move around freely without feeling weighed down.
Fashionable design
But what really sets our long puffer jacket apart is its design. We've created a sleek and streamlined look that's both modern and timeless. The drop hood adds a touch of elegance, while the length of the jacket provides extra coverage and warmth. This combination of style and function makes our long puffer jacket perfect for any occasion.
We understand that every woman has a unique body type, which is why we offer a range of sizes to ensure that everyone can find the perfect fit. It's essential to us that our customers feel confident and comfortable in their jackets.
Eco-friendly
At IKAZZ, we believe in sustainability and take steps to make sure our products are eco-friendly. Our long puffer jacket is made with materials that are gentle on the environment, and we've designed it to last for many winters to come. Investing in a high-quality jacket like ours is not only good for your wallet but also for the planet.
Customers' satisfication
Our customers agree that our long puffer jacket is one of the best out there. They love how warm and comfortable it is, and appreciate the attention to detail that we put into every aspect of the design. From the quality of the materials to the flattering cut, our long puffer jacket truly stands out from the competition.
Conclusion
In conclusion, if you're looking for a winter coat that's stylish, warm, and eco-friendly, look no further than IKAZZ's long puffer jacket. We've designed it with your comfort and satisfaction in mind, using the highest-quality materials and paying attention to every detail. Experience the difference for yourself and invest in a coat that will last you for years to come.