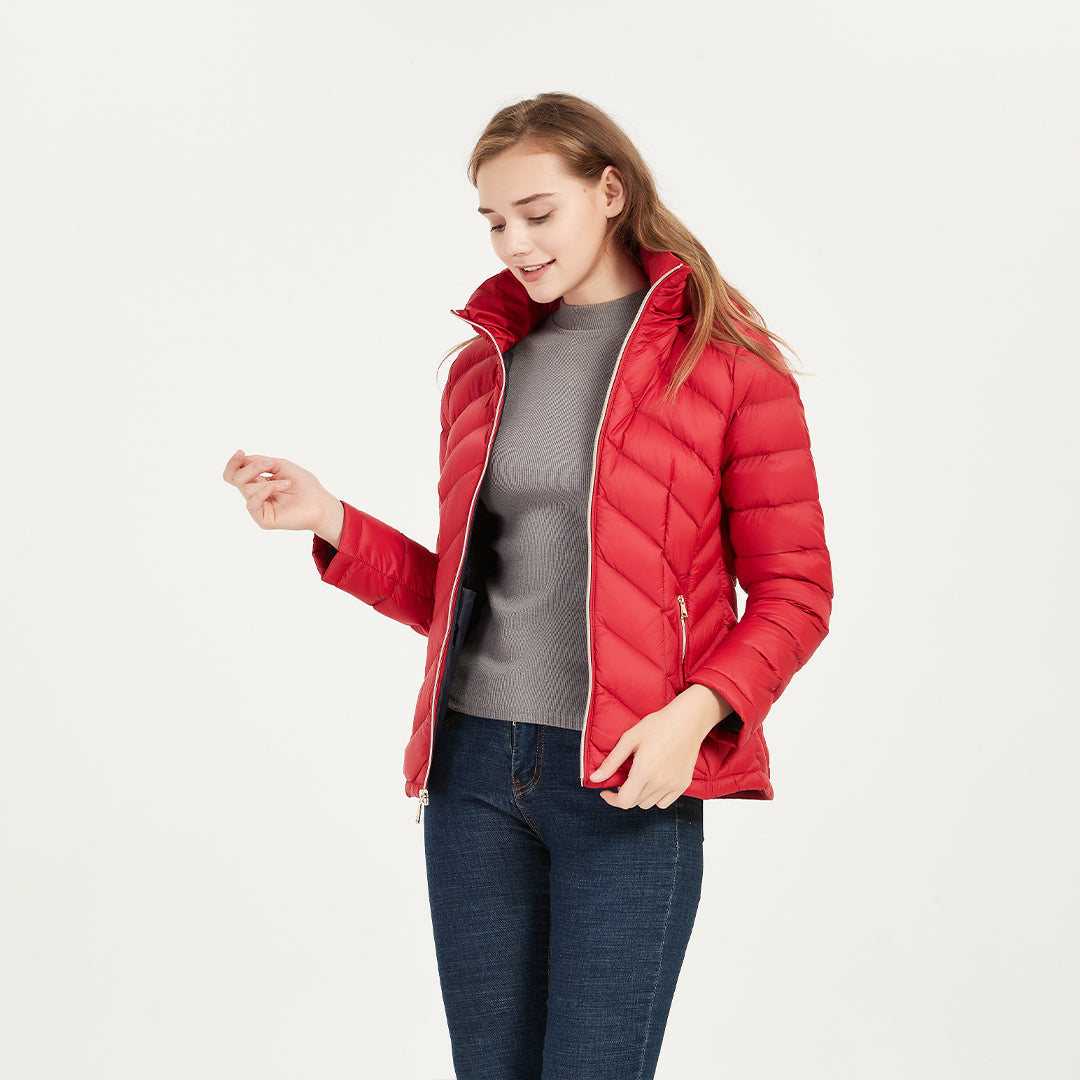 Why Our Lightweight Puffer Jacket is the Perfect Winter Essential
As someone who spends a lot of time outdoors during the winter months, I know how important it is to have a reliable and warm jacket. That's why I'm proud to introduce our lightweight puffer jacket from IKAZZ. Not only is it stylish and functional, but it's also environmentally-friendly and animal-free.
Animal-free materials
Our puffer jacket is made with a synthetic insulation material that mimics down feathers without harming any animals. Plus, it's packable and lightweight, making it easy to travel with or store in a small space. Despite its light weight, the jacket still provides excellent warmth and insulation, thanks to its innovative design. There are several benefits of using animal-free materials in clothing, including:
Ethical considerations: Many people object to the use of animals for clothing on ethical grounds. Animal-free materials provide an alternative that can help reduce animal suffering.
Sustainability: Using animal-free materials can help reduce environmental impacts associated with animal agriculture, such as greenhouse gas emissions and water usage.
Durability: Some animal-free materials, such as synthetic fibers, can be more durable and longer-lasting than natural materials like leather.
Versatility: Animal-free materials can be used to create a wide variety of clothing styles, from casual wear to high fashion.
Accessibility: Animal-free materials can be more affordable and accessible than natural materials like fur or leather, making them a more inclusive option for consumers.
Other standout features
One of the standout features of our puffer jacket is its ability to regulate temperature. The breathable fabric allows for air to circulate, which prevents you from overheating during physical activity. Additionally, the water-resistant material keeps you dry during unexpected rain or snow.

Another benefit of our puffer jacket is its versatility. It can be worn as a standalone jacket during milder temperatures or layered under a heavier coat for extra warmth on colder days. The detachable hood provides added protection from wind and precipitation, while the adjustable cuffs and hem allow for a perfect fit.
Finally, let's talk about sustainability. At IKAZZ, we are committed to reducing our environmental impact while still delivering high-quality products. Our puffer jacket is made with recycled materials and uses fewer resources to produce than traditional down jackets. By choosing our lightweight puffer jacket, you're not only investing in a great piece of outerwear, but you're also supporting a more sustainable future.
Conclusion
Overall, our lightweight puffer jacket from IKAZZ is a must-have for anyone looking for a functional and stylish winter essential. With its animal-free insulation, temperature regulation, and sustainability-focused design, you won't find a better option on the market.