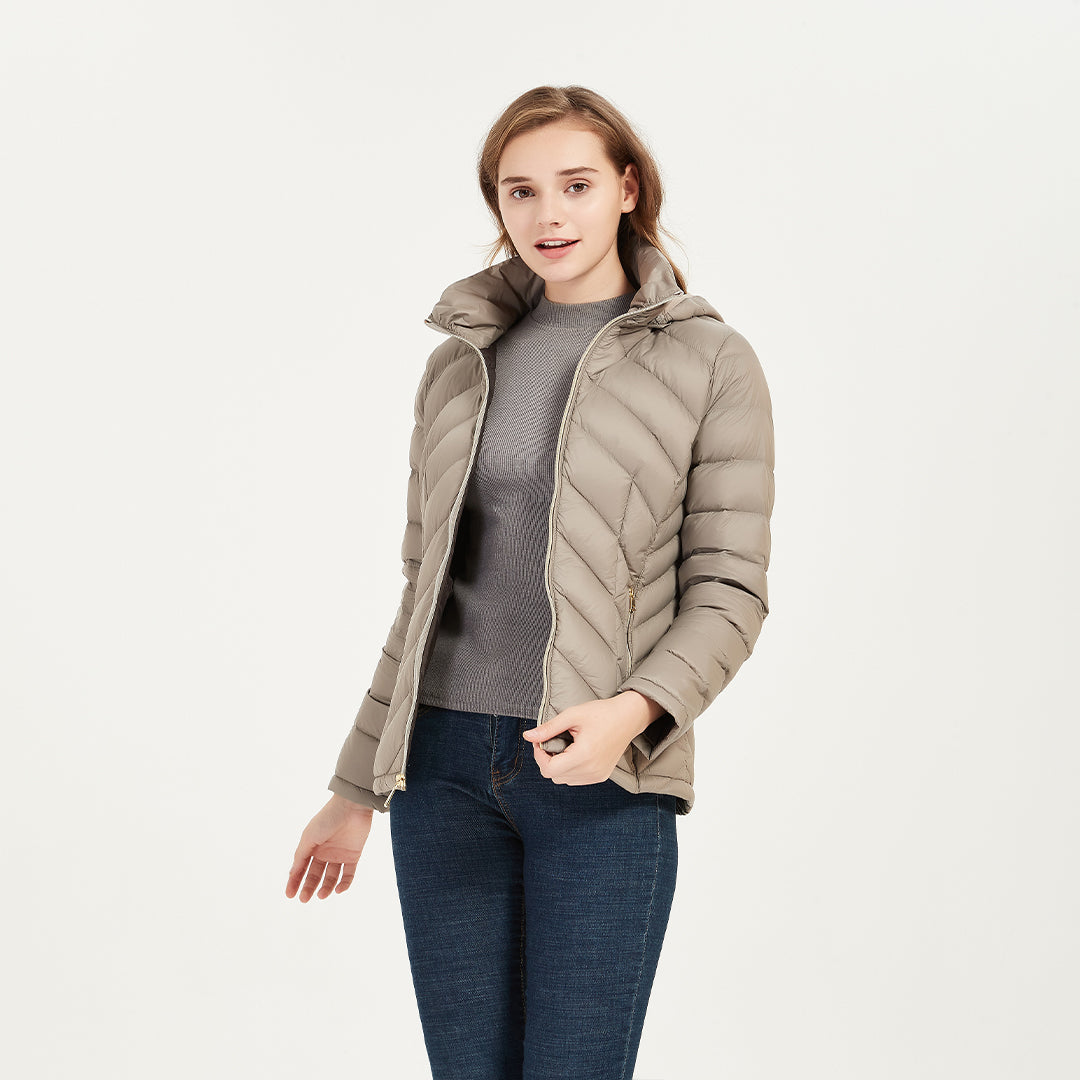 How Our Lightweight Puffer Jacket is Revolutionizing Winter Fashion
Winter fashion often requires choosing between style and functionality. But with our lightweight puffer jacket from IKAZZ, you don't have to compromise on either. Our jacket is both stylish and practical, making it a game-changer for anyone looking to stay warm and look great during the colder months.
Fashionable design
First of all, let's talk about the design. Our puffer jacket features a sleek and streamlined silhouette that flatters any body type. The quilted pattern adds texture and interest, while the detachable hood provides a modern touch. And with a variety of color options available, you're sure to find a jacket that matches your personal style.
Functionality
But aesthetics aren't everything - our jacket also delivers on functionality. The synthetic insulation mimics down feathers without harming any animals, providing excellent warmth and insulation. Despite its light weight, the jacket is still incredibly warm and suitable for even the coldest winter days. And because it's packable, it's easy to bring along on any winter adventure. The breathable fabric allows for air to circulate, which prevents you from overheating during physical activity. Additionally, the water-resistant material keeps you dry during unexpected rain or snow.
Versatulity
Another benefit of our puffer jacket is its versatility. It can be dressed up or down, depending on the occasion. Pair it with jeans and sneakers for a casual daytime look, or wear it over a dress for a night out. The adjustable cuffs and hem allow for a perfect fit, ensuring that you'll always look your best.
Sustainability
Finally, let's touch on sustainability. At IKAZZ, we believe in doing our part to protect the environment. That's why we use recycled materials in our puffer jacket, reducing waste and minimizing our carbon footprint. By choosing our animal-free and sustainable outerwear, you're making a conscious decision to support a more environmentally-friendly future.
Conclusion
In conclusion, our lightweight puffer jacket is not only stylish and functional but also environmentally-friendly and versatile. With its innovative design and commitment to sustainability, it's no wonder that our jacket is revolutionizing winter fashion. Invest in a piece of outerwear that will keep you warm and stylish for years to come.