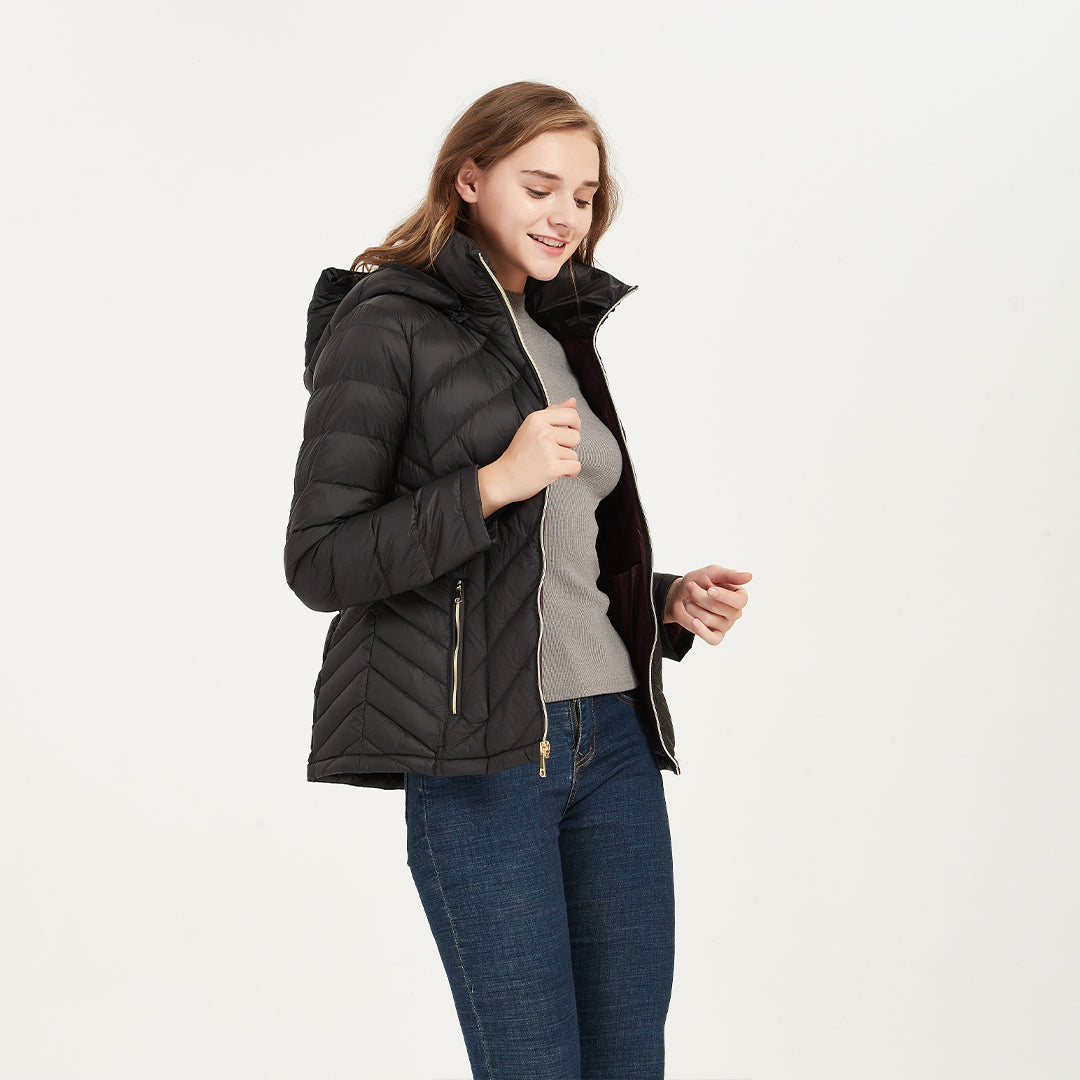 IKAZZ's Women's Packable Lightweight Winter Puffer Jacket with a Hood: Eco-Friendly, Animal-Free, and Stylish
The fashion industry is one of the largest contributors to environmental pollution and waste, with many textile products ending up in landfills or oceans. This is a critical issue that needs to be addressed, and at IKAZZ, we are committed to doing our part. We believe that eco-friendly and animal-free clothing can look just as great as traditional clothing, without sacrificing quality, style, or warmth.
Explanation of IKAZZ's commitment to eco-friendly and animal-free fashion
One of the key features of our women's packable lightweight puffer jacket with a hood is its use of recycled materials. By using recycled polyester and nylon, we help reduce waste and limit the amount of plastic that ends up in landfills or oceans. Recycled materials are just as durable and high-quality as new materials, but they don't have the same negative impact on the environment.
In addition to using recycled materials, we also use cruelty-free synthetic insulation in our jackets. This means that no animals were harmed in the making of our products. Traditional down insulation often uses feathers from ducks and geese that have been plucked while still alive, causing them immense pain and suffering. By using synthetic insulation instead, we avoid contributing to this cruel industry and still provide excellent warmth and protection against the cold.
Description of our design pattern
We're proud to say that our women's packable lightweight winter puffer jacket with a hood is not only eco-friendly and animal-free but also stylish and practical. The sleek and minimalistic design means it can be worn with any outfit, making it a versatile addition to your wardrobe. The hood adds an extra layer of warmth and protection, making it perfect for those windy days when you need to stay snug and cozy.
At IKAZZ, we understand that ethical fashion is about more than just the materials used. It's also about the people who make our clothes and ensuring that they are treated fairly and paid a living wage. That's why we work closely with our suppliers to ensure that everyone involved in the production of our clothing is treated with respect and dignity.
Conclusion
In conclusion, the women's packable lightweight winter puffer jacket with a hood from IKAZZ is not only a great addition to your wardrobe but also a positive step towards creating a more sustainable and ethical fashion industry. We're committed to providing high-quality clothing that looks great, feels comfortable, and has a positive impact on the planet. By choosing IKAZZ, you're making a conscious decision to support eco-friendly and animal-free fashion while staying stylish and warm during the colder months.