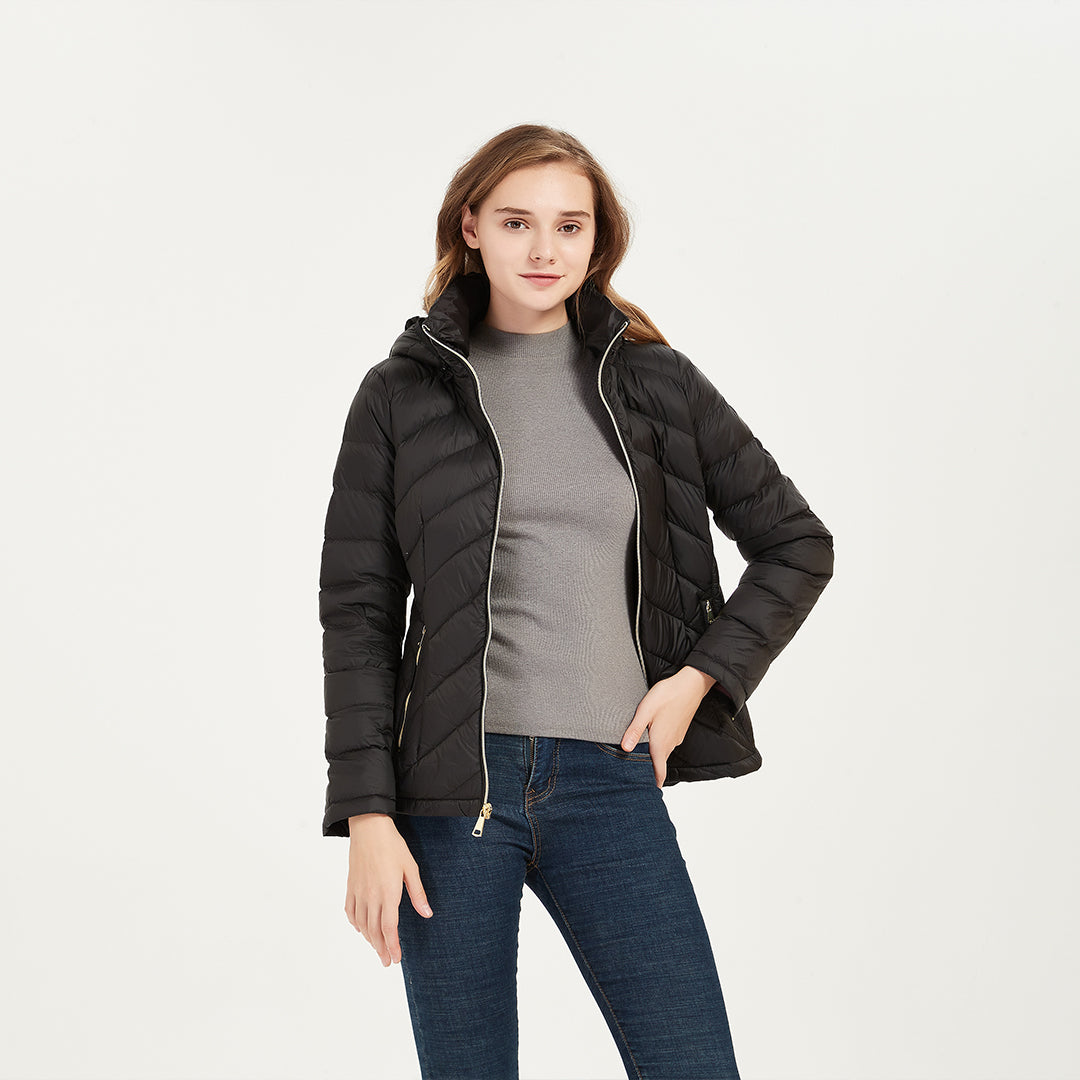 IKAZZ's Women's Packable Lightweight Winter Puffer Jacket with a Hood: Warmth, Comfort, Style, and Ethics
When it comes to finding the perfect winter jacket, there are a few key factors that most people look for. It needs to be warm, comfortable, and stylish. But at IKAZZ, we believe there's another crucial element to consider: ethics. That's why we've created the women's hooded puffer jacket, a jacket that ticks all the boxes when it comes to warmth, comfort, style, and ethics.
Warmth
Let's start with warmth. This jacket is made with synthetic insulation that provides excellent protection against the cold. It's lightweight but still incredibly warm, making it perfect for those chilly days. The hood adds an extra layer of warmth and protection, ensuring that you stay toasty no matter what the weather brings.
Comfort
But what about comfort? We've made sure that this jacket is not only warm but also comfortable to wear. The materials used are soft and breathable, so you won't feel weighed down or uncomfortable when wearing it. Additionally, the jacket is designed to be packable, meaning you can easily take it with you on the go without adding extra bulk to your luggage.
Style
Now, let's talk about style. The women's packable lightweight winter puffer jacket with a hood has a sleek and minimalistic design that will complement any outfit. It's perfect for both casual and formal occasions, making it a versatile addition to your wardrobe. The hood adds an extra touch of style, creating a chic and fashionable look.
Ethics
Finally, let's touch on ethics. At IKAZZ, we believe that fashion should never come at the expense of the environment or animal welfare. That's why we've made sure that our women's hooded puffer jacket with a hood is eco-friendly and animal-free. It means taht no animals were harmed in the making of this product, and waste was reduced.
Conclusion
Overall, the women's hooded puffer jacket is an excellent choice for anyone looking for a warm, comfortable, stylish, and ethical winter jacket. So why not make a positive impact on the planet while staying warm and stylish this winter? Choose IKAZZ.