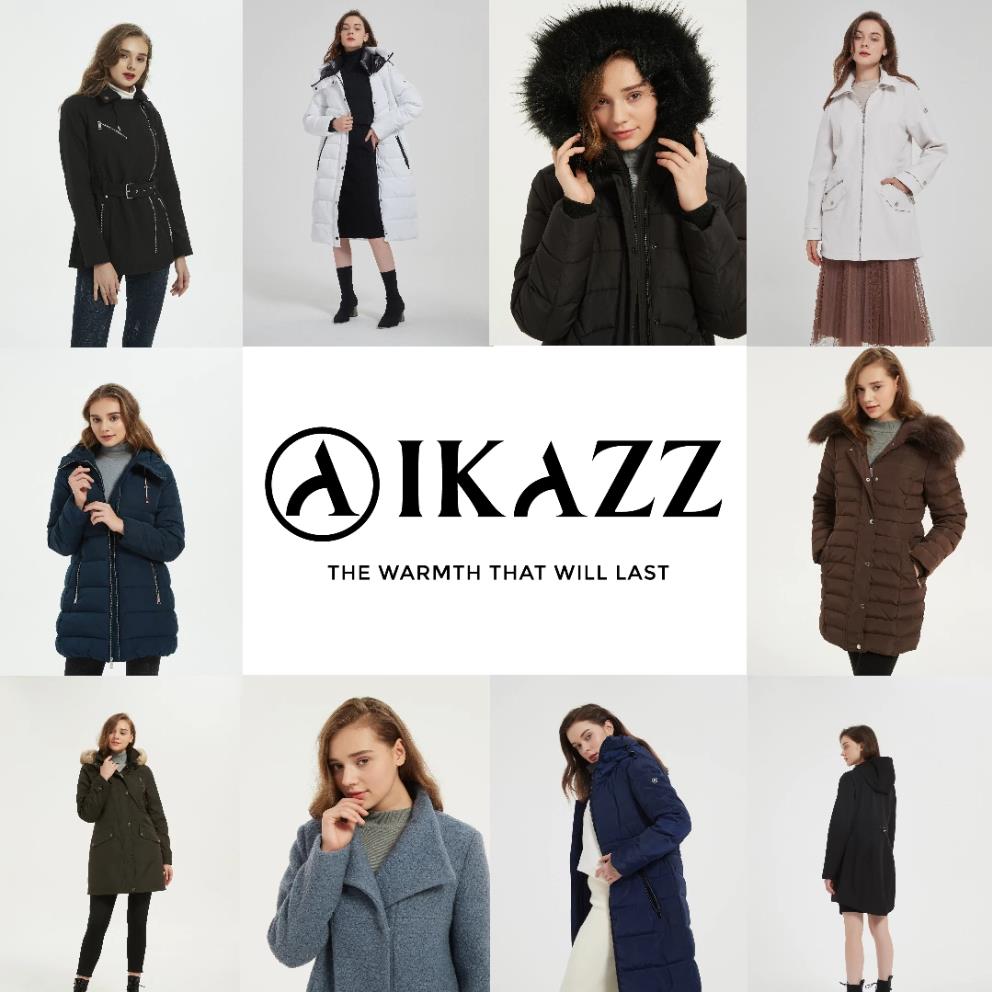 How to choose a winter coat
Winter is coming! And we can guarantee you that unlike in the HBO Game of thrones show it won't 8 years to arrive! So, it's maybe wise to pick out a winter coat early enough to keep warm this winter.
In this post, we will provide you with a comprehensive guide that will help you choose the perfect winter coat for you with ease. We understand that picking the right coat is subject to personal fashion taste and preferences, hence, we will provide you with an in-depth analysis of what different winter coat features have to offer and elements to consider to pick your perfect winter coat. They are
What are your region's winter weather conditions like?
It is no secret that winters are colder in some places. So it is important to know how cold winters are expected to be where you are or where you intended to travel to. While a Women's Asymmetrical Pressed Boucle Wool Mid-Length Coat is ideal for mild winter temperatures, if you are going on a skitrip up some mountain resort the Women's Windproof Hooded Parka Faux Faux down Coat will prove to be a better option.
Understanding the expected winter temperature will save you from the struggle of having to decide between function and fashion. Choosing the wrong winter coat can result in you spending a lot of money on a coat you barely wear.
What is the main function of the winter coat am investing in?
Having a clear understanding of the function of the winter coat will help you narrow faux down on which one to choose. To help you identify the function consider the following :
How practically does the winter coat need to be? Is it an official event or a casual event?
will coat be suited to more indoor events or will it be for walking and evening out?
What did of activities will you need to perform while wearing the coat?
Your winter coat needs to be comfortable functional and fashionable.
Know your body
It is advisable to find a winter coat that compliments your body frame and shape. Knowing what exactly you are looking for helps you eliminate over 40%  of the hussle of finding the perfect winter coat.
Understand the knee-length and calf-length that works for your body or whether the coat should be hooded, collared, tie-waist, or even buttoned-up, will save your time.
Quality of the material
Always read the labels carefully! If you are ongoing to invest in a winter coat you should get one that is made from quality materials. For ease of understanding on what to look out for we will separate the winter coat materials into 3 parts :
The outershell
Make sure the outer shell of your winter coat is made up of materials with waterproofing properties. This will guarantee that your coat does get damaged by rain or snow to help keep you dry and warm.
Note :
check the label for waterproof, not water-resistant. A water-resistant coat will only keep moisture away for a limited period. While waterproof can keep moisture out for longer periods.
The seams used on a winter coat will determine how effective the coat is at keeping moisture out. The most common seam options are :
- critical seams sealed. – refers to when only some parts of the coat have waterproof seams. This might be just the front, back and neck area have seams.
- fully seams sealed. -  the entire coat is sealed to provide 100% protection from moisture.
The insulation
There are two main types of insulations for most winter coats: synthetic and faux down.
Synthetic insulation. – mainly comprises polyester fibers. this form of insulation can retain warmth when wet and is easy to dry.
Pros ;
Water-resistant.
Easy to wash using a washing machine.
Cons:
Less durable compared to faux down insulation.
Can be heavy and bulky.
Faux down insulation. – made from undercoating of geese and ducks.
Pros:
Retains body heat while remaining breathable.
They are warmer compared to synthetic insulation coats.
More durable.
Cons:
Become ineffective when wet.
Cost more compared to synthetic insulation coats.
This is the innermost layer of the winter coat that will have the most contact with your skin. The lining material should be able to absorb moisture from your skin to keep you dry hence, retain more heat.
 Color Choose
It is advisable to choose a color that compliments your complexion and fashion style. Color remains the most powerful form of visual communication, the right coat shade will have your oozing elegance effortless. Neutral colors are recommended.
Additional features
Here are a few features to look out for:
pockets – different winter coats offer different storage options, depending on what you are looking for some have drop-in pockets perfect for hats or security pockets in the seam these are perfect for securing valuable items like phones. Always get a winter coat with pockets.
Fit-customize features – some winter coats have drawcords at the bottom of coats to block the wind. Some have retractable hoods.
 Choos the size
Once you have chosen the winter coat of your choice it's important to ensure it fits you well. Check :
Reach your arms out in front to check that the sleeves are not long or short. Arm length should cover your wrist.
Stretch out your arms above your head and try touching your toes. This will determine you have the desired mobility while wearing the coat.
The coat should fit your shoulders. The shoulder seams should not drop below your shoulders.
Close the coat completely with ease.
In the end for a winter coat warmth should be prioritized over trends.