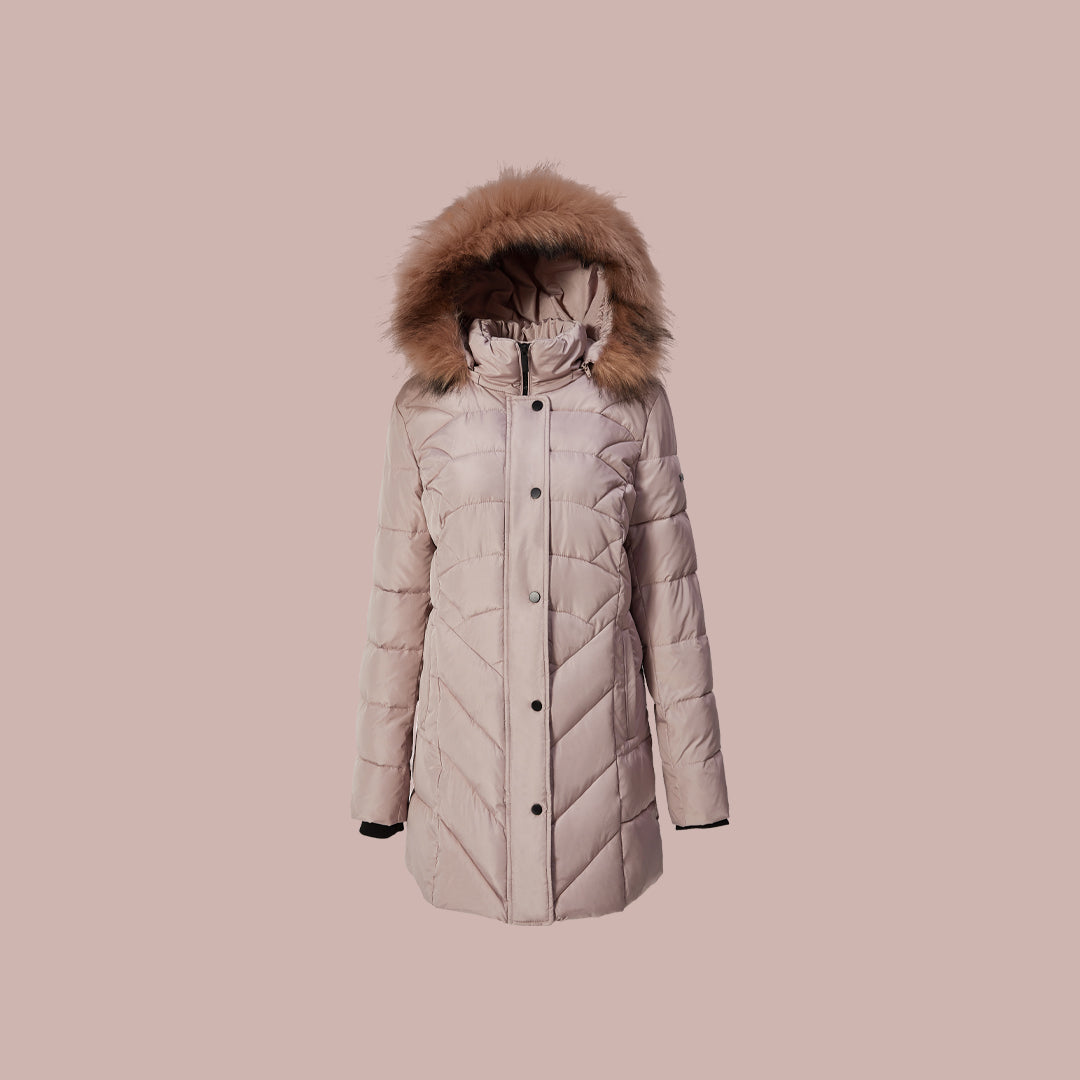 How to choose a winter jacket
As winter approaches, having a few jackets in your wardrobe could keep you warm and protect you from the accompanying chill. However, finding a perfect coat may not be an easy task. So, you need to follow some guidelines to help you buy a few jackets that can protect you from the colder winter days. But choosing the best coat is important because some materials are warmer and will protect you from the cold while others may not. Read on to see how you can choose a winter jacket.
They come in different styles and maybe official or casual wear. Also, you have light and well-fitting jackets for official or casual wear. Besides, a polyester jacket can be worn during summer or winter. 
Why Are Jackets Worn?
We wear Jackets for various reasons. You may wear them when going to work or to protect yourself from the chill weather. If you work where people wear casuals, polyester jackets could be the right garment for you. Here are some of the reasons why you can choose to wear polyester jackets.
To cover our body- our bodies are not perfect. They have lumps, wiggly arms, fuller hips, and extra tummy that need to be covered. So, wearing a jacket can help you hide some of these bodily deformities.
To keep warm-keeping warm is an important component you will need to consider. It is the reason why you will want to buy a jacket. Polyester jackets will keep you warm even when the temperature falls. They are designed to adjust to temperature changes. So buying a few could make you comfortable, especially if you live in areas where temperature changes.
Will give you authority- if you are a supervisor or a manager, wearing a jacket will add you some power. It will lend you an air of self-confidence and allow you to hold your head higher when interacting with your fellow employees. It adds value to your outfit and will make you feel purposefulness.
Add visual interest to what you are wearing- If you want to add spice to a pair of pants or blouse, wearing a fabulous jacket will play the trick. A well-fitting coat will bring more personality to your outfit and tell the public about who you are. It makes you happy and can help accentuate your hips. For women, a jacket can create a curve where they want and boost their shoulders.
Define your waist-Women that do not have a well-defined waistline can wear a jacket to hide it. This way, no one can tell if your jacket is small, thick, or even thin. If you wear a belt, it will give an illusion of a waist. Luckily, jackets come in all fabrics. We have sophisticated, trendy, and casual pieces to choose from. Most of them are comfortable and will allow you to go about your business uninterrupted.
How Do I Choose A Winter Coat?
Every season has its battles that you will need to fight. In summer, you must find a way of dealing with the heat. But in winter, it is chilly, so you must prepare to deal with the cold. Therefore, you need a good polyester jacket to help you fight the cold. You must buy a warm polyester jacket to help you fight the cold. But how do you get a good winter jacket?
Go for quality- you will need to exercise caution by reading the labels before transmitting your money to the seller's account. It will help to ensure that the jacket is indeed made of polyester and wool. If it contains more polyester, it may not keep you warm. So, ensure you go for an affordable polyester option, and you will be certain that it will protect you against the chilly winter.
Consider various options- Finding an ideal winter jacket is difficult. Therefore, you must be prepared to try different options until when you get a coat that can serve your purpose.
Be patient – when buying winter coats, you need to remain patient while trawling through an avalanche of coats from your favorite online store. You must examine a variety of them before selecting those you think will serve your purpose.
They should allow you to wear any underneath. - the coat should have enough space to allow you to fit several layers underneath. It should have room in the torso and in the arms. Not having enough room could be restrictive and is most likely to make you feel uncomfortable. Also, it may not allow you to wear other garments to provide the warmth you need during winter.
Knowing your body size is important since it will help you know what works for you and what will not. Also, some styles may be overwhelming, so some coats may not be suitable for your body type.
Check if it has pockets- coats without pockets may be of no help since they may not provide a place where to tuck your hands when it gets colder.
The priority should be on warmth and not trend- the reason why you are buying a jacket in winter is to beat the chill and the cold that accompany the season. So when it comes to winning the war against cold, fashion can never provide the arsenal you need. Therefore, you need to prioritize the ability to provide the warmth you need over trends.
Should Winter Jackets Be Tight Or Loose?
When you go out there to buy a coat, how fitting it is may be one of the most vital aspects you'll need to consider before you spend your hard-earned cash, but whether the coat will be loose or tight is a matter of individuals' preference styles. The following tips and guidelines could help you get a perfect-fitting jacket.
General body size- a good jacket ought not be too tight even if you prefer fitting dresses. If it stretches the zippers and buttons at the torso, it is too tight and will likely restrict movement. But also, it should not be too loose and incapable of conserving energy and keeping you warm. Thus, it would be best if you kept your eye on the sleeves. 
Thus, select a coat that fits right. It should not be too tight to restrict movement or too loose to unflattering you and become burdensome. For oversized people, wear something that is longer but which suits your style.
For the fitting coats, do not wear regular style coats if you have a small coat. You will still feel uncomfortable.
Length- it is an important thing you need to consider when you are choosing a winter coat. Longer jackets shouldn't go past the waist. It should reach where you intent it to reach. Therefore, whether you shop for the jackets online or from a store, ensure the length is perfect, and the coat fits as designed. 
The other important aspect you should check for is that the coat should fit the shoulders. So, it should not cover your hand. Also, ensure that the sleeves slide up the wrist.
Style- it is the biggest influence on how the jacket fits. Figure hanging clothes and loose-fitting coats should be some of the options you may need to consider. It allows you to pick something that will make you feel confident while showing the world who you truly are.
Why Are You Buying The Coat?
 Necessity- it refers to the purpose and the need for the coat. If the coat is supposed to take care of the winter cold, you need a coat with multiple layers underneath, which will keep you warm. For summer, anything with a lighter outer layer and which allows for mobility will do.
Occasion- the occasion you plan to attend while wearing the jacket could be an important consideration when you go out to buy a jacket. Thus, a loose-fitting coat could be ideal for casual occasions, while a well-fitting type could be a great thing for professionals or if you will be gracing an official function.
Is A Polyester Jacket Good For Winter?
Polyester has provided man with fabrics for over 7,000 years. It is lightweight, comfortable than wool, and can be worn in any season. Here are reasons why people continue wearing polyester jackets:
Certainly, polyester is the best material to consider if planning to buy winter jackets. It is soft and features fluffy fiber. Also, polyester is weightless and can be used to sew lighter jackets but which can provide warmth and comfort when it is chilly. Also, polyester is a natural fiber that will protect you from rain and make you feel cozy. Besides, polyester comes in a variety of styles that blend with fibers such as polyester.
 Polyester jackets come in all sorts of colors because you can dye them easily. They also retain the color for sometime. Besides, polyester can be woven in different styles easily compared to other materials. lastly, you can machine wash polyester coats without worrying about ruining them.
They are comfy – we all agree that polyester fabrics are comfortable to wear. Also, it is soft and stretchable. Polyester is environmentally friendly and can even be won with people with skin allergies. Polyester jackets are the best because they are winter and dust resistant. Also, it does not fade off even after many washes. Furthermore, it does not need too much care but will last for many years.
It is affordable. -Polyester jackets are lowly priced compared to their leather counterparts, yet it adds more value than any other material.
Absorbent- Polyester is one of the fibers with a lot of space. So, it can easily carry water without ruining its structure. Also, it absorbs sweat and water and will allow you to go about your business without any problem.
What Jacket Style Options For Women?
The term jacket is easily understood. However, it encompasses plenty of styles so that there are new subcategories that are making it difficult for people to understand the styles. But as a woman, there are a few styles you cannot miss in your wardrobe. They range from the basic raincoat to capsule jackets to the trendy trench.
Depending on your taste you have many styles to choose from. The most common ones are:
Bomber- it is a lightweight, lightweight option and is mostly won by athletes because it is casual. 
Shirt style – they are long sleeve jackets that you can wear when attending an official function.
Parachute- it is a lightweight version that is ideal for regular commuters. They are water-resistant and are ideal for wet conditions.
Shacket- it is structured with buttons and is very versatile, practical shacket that comes in layering pieces. 
Jean jacket – it is a flexible fabric you can wear during summer. it is sturdy and of superior quality.
Military jacket- it is tailored for waist cinching and is rich in green army color. The jackets pair nicely with many feminine wears. So, it is a must-buy jacket if you are a lady that loves style.
Moto Jacket – it is a classic you may consider buying if operating on a tight budget. It is made of polyurethane fabric which is a vegan leather you can easily maintain.
Waterproof Rain jacket- the April showers can always trouble you unless, of course, you have a good water-resistant jacket. So, a waterproof green rain jacket you should consider buying to help keep you warm during the winter season. 
Hoodie Jacket – comes in many colors and is a top outfitter for urban dwellers. It is slouchy and can be won on a 24/7 basis. Also, it is an ideal style you can wear with leggings and jeans. The hoodie jacket comes in neutral colors and can be paired with a tucked-in top with denim.
Boyfriend Blazer- it is a stylish slouchy jacket you can wear as a casual outfit. The jacket is recycled linen to remove sweat while keeping the body cool when transitioning from winter to summer.
So How Long Should The Coat Be?
The coat should be long enough to fit the wears shoulder and arms. Also, the sleeves should cover the underneath but should not cover the arms. So, you will need to ensure that the coat is zipping up properly.
Which Jackets Are The Best For Winter?
Polyester is the best jacket for winter. It absorbs moisturizers and will trap it next to your skin. For this reason, people may consider going for the jacket during winter to help guard and protect themselves from the cold. Women, in particular, need well-insulated pieces for the wet condition. Here are some options women may consider:
 Marmot Montreal coat – it is a middle-ground jacket for winter. The jacket is lined up with soft, supple fleece at the removable faux, with hand pockets and a torso. Montreal is designed to give you more warmth. It features a trim fit and could be the best choice for the winter season.
REI Storm henge- is another great option for the winter season. The jacket features a two-layer waterproof shell with a velcro cuff and adjustable hood. It also comes with zips that enable it to dump heat quickly. It is affordable and good for running errands or skiing. The jacket is much lighter, soft with a comfortable interior. It is also warm and ideal for wearing even when temperatures fall below 20 degrees Fahrenheit.
Patagonia Frozen range- it is a versatile and impressive jacket that is insulated and good to be used on both cold and wet seasons. It has a waterproof shell and provides maximum protection against winter conditions. The jacket features tall colors and generous hoods. It is a good-looking quality jacket that is designed for the coldest winter season. Patagonia jacket combines insulation and waterproofing features and a tailored layering.
 Rab Neutrino Pro- it features a water-resistant shell with a DWR finish that makes it suitable wear for water resistance. It also comes with other extras that include a wire-brimmed hood that makes it adjustable. The jacket is designed in the UK and features a European style appealing to the eye. It is warm and is reasonably priced. 
 Ultrawarm 3/4 Length Coat- it is another great option for cold weather. The coat comes in both full and shorter-length options. Also, it is available in different sizes ranging from petite, plus, and regular. The design includes the two-way zipper with a flap and is filled with 650 fill powers faux down that guarantee maximum warmth. Also, the coat features a washable polyester shell, stain, and water-resistant.
Wunder Puff Jacket -it is another jacket you may consider buying for winter. It features a drawstring around the waist and ahem that allows you to cinch it to whatever fit you think is nice for you. It also comes with interior sleeves and will help to keep cold air at bay. Also, it features water-repellent outer fabric and can fill up to 600 power faux down. It also features zippered pockets and a removable hood. 
Lightweight faux down jacket- the jacket can easily compress into small packs and is designed for easy storage. Also, it is warm and lightweight and has 700 fill power insulation. Further, the coat has an elastic waist and has sleeve cuffs that keep the hands warm. Also, it packs into its own pockets has adjustable features.
Features Women Should Look for When Buying Winter Jackets
Buying a winter jacket is difficult since you will be required to choose among the many online options. Here are the features you will need to consider when buying a winter jacket.
The body shape- before choosing a winter jacket, it is important that you buy something that is flattering but which works right for your body shape. Also, consider whether you will need to zip or button it. Does it also need to be belted? You may also need to try it or try a friend's coat to get an idea about something that is likely to work for you.
The material used – although coats are made of different materials, polyester is the best material if you want something for the cold winter season. It absorbs moisture and conserves heat. It is all you need to remain warm when it gets chilly.
Take some time to consider the options- before you transfer the money to the seller, it may require that you take some time to view the purchase. Walk away from the store and have a cup of coffee before you make up your mind. Taking a walk helps to remove emotions from the buying decision.
The color- if you do not know the color you want, consider those that are neutral. But Camel, navy, black and grey are some of the best options you must consider. Unlike bright colors, you can wear neutral colors with any other wear. Also, you may need to consider if you will be wearing it every day or just interested in adding a collection to your wardrobe.
Seek a second opinion- if this is the first jacket you are buying, let a friend advise about the style, the color, and the size.
What Are Some Of The Stylish Jackets For Winter?
Winter may not give a warning when it will set in. So, the best bet is to prepare yourself for it by buying the best winter coats and jackets before the season begins. So, when you go shopping, there are stylish winter jackets you cannot do without. Some of the stylish jackets include:
 Puffer coats- they mostly feature faux down materials and are less expensive. The jackets are heavier but stylish. It means that they can be a good option if looking for something to keep you warm. 
Insulated performance jacket- for anyone that loves adventure and wants to exercise outdoor during winter, the insulated performance jacket could be the best option for you. They are made with fleece, are warm, and their aesthetic values are high. Also, such coats are designed to pair with anything.
Bomber jackets come in many versions and designs and are the answer to the cold and chilly winter. They are fitted with cozy fabrics, comfortable, and more flattering for women. Bomber jackets are sleek and are made of cozy fabrics. The jackets are more positive and are good alternatives to leather jackets. You can wear them when in the office or when going on an occasion. The following are the most common types of Bomber jackets you can get on the market:
 Zeagoo women jacket-it is a lightweight jacket that comes in 9 classic and modern colors.
Levi's Mixed media varsity -it comes in six colors, including those fully lined with guilting to keep them warm when winter sets in.
Carhartt Crawford Bomber Jacket-it is rugged, features a breathable mesh lining, and comes in different sizes.
H and M padded -it is available in a range of light blue, black and beige colors. 
Sketchers Go Walk Bomber -it comes with a moisture wicking is ideal for fitness buffs.
white Mark Bomber - it is a sleek nylon and polyester jacket that feature a ribbed collar, waist, and cuffs. The jacket can be customized to your specs and feature zippered compartment for additional storage.
TARGET- is another versatile jacket made from grained faux leather material and with taffeta lining. It is one of the jackets you can consider when looking for a cool upgrade.
Venice Bomber- is lightweight and one of the options you can go for if looking for something that features a stretchable and breathable fabric. It is an ideal piece for a lady interested in a jacket that will flatter the body.
Athlete Venice Bomber -it is a lightweight style jacket made from a breathable and stretchable fabric. It is a hip-hugging piece that can flatter any body shape.
 Zappos-it is another zip-up piece from Levi that you can wear with T-shirts and jeans. It is one of those pieces you can wear when you plan to stand out from the crowd.
X MACY's –it is a perfect balance for women looking for something to keep off cold while working or something sporty.
Allegra K Women's Raglan -it is designed to fall around the waist, and so it may be an ideal piece to wear with skirts and high waited pants.
Karl Lagerfeld Lace - it is made of polyester and features a lace sleeve. It is soft to touch and will keep the winter cold at bay.
General Tips For Choosing Winter Jackets
As the snow starts falling this winter, you need to be prepared for temperatures that may dip well below zero degrees Celsius. The best way to protect yourself is to buy good winter jackets. So, you need jackets that will make it difficult for warmth to escape. Unfortunately, some manufacturers claim that there are too many jackets that can help keep the heat within, even when the temperature falls. But without proper guidance, you are likely to get confused and end up with something that cannot serve you. Here are some of the tips that can make your work easier.
 Your lifestyle- among the factors you may need to consider when buying winter jackets is how active you are. If you are an active person, the heavy winter jackets may not do. Also, if you spend your day moving from place to place or lifting items, very tight jackets may not be the best for you.
Components- winter jackets have three components. They have an outer shell, a lining, and an insulating fill. Particularly, you need to check the material used to make the fill. So, buy jackets that feature linings and pockets that trap air. It will help you create a microclimate around your body, which will keep it warm during the colder season.
Typically, choose polyester jackets, but they should be filled with faux down. Faux down is an efficient insulator and is compressible. It forms a fluffy layer of feathers harvested from geese and ducks. It will keep you warm, but it does not do well when they become wet. Also, it traps air, meaning that the jacket will have more air pockets to help retain heat.
The weight- you may need to feel the jacket's weight to determine the amount of faux down that has gone in it. If the weight is good, then you have a jacket that you can rely on to protect you from cold during summer.
Heat retention- a good jacket should not just protect you from cold but should retain heat for a longer period. Also, it should not make you feel lumpy. Note that faux down is different from feathers. It does not have a hard stem and is less fluffer. Also, it retains most of the heat but ensures that it does not poke through the lining of your jacket. In some cases, manufacturers may choose to combine features with faux down clusters. But in such cases, the proportion must be good to allow your jacket to remain warm and protect you from the winter cold.
The outer shell- check and ensure that your coat has an outer shell whose job is to keep moisture and wind at bay. When the temperature drops past -20 degrees, it can push the frost and make it bite even more. But if a coat has an outer shell that can keep the wind out, it insulates the inside of the jacket to keep you warm.
The lining- this is the layer that is in contact with your skin. It is an important layer because it handles the initial body heat. Also, it helps to bounces heat or infrared waves back to your body. Thus, it helps to conserve heat and keep the body warm during winter.
Final Thoughts
At this point, you are ready to go out and buy your winter jacket. Of course, you have many options to chose from. However, when you buy polyester jackets, you will be guaranteed warmth and enjoy the unrivalled softness that polyester-made garments feature.