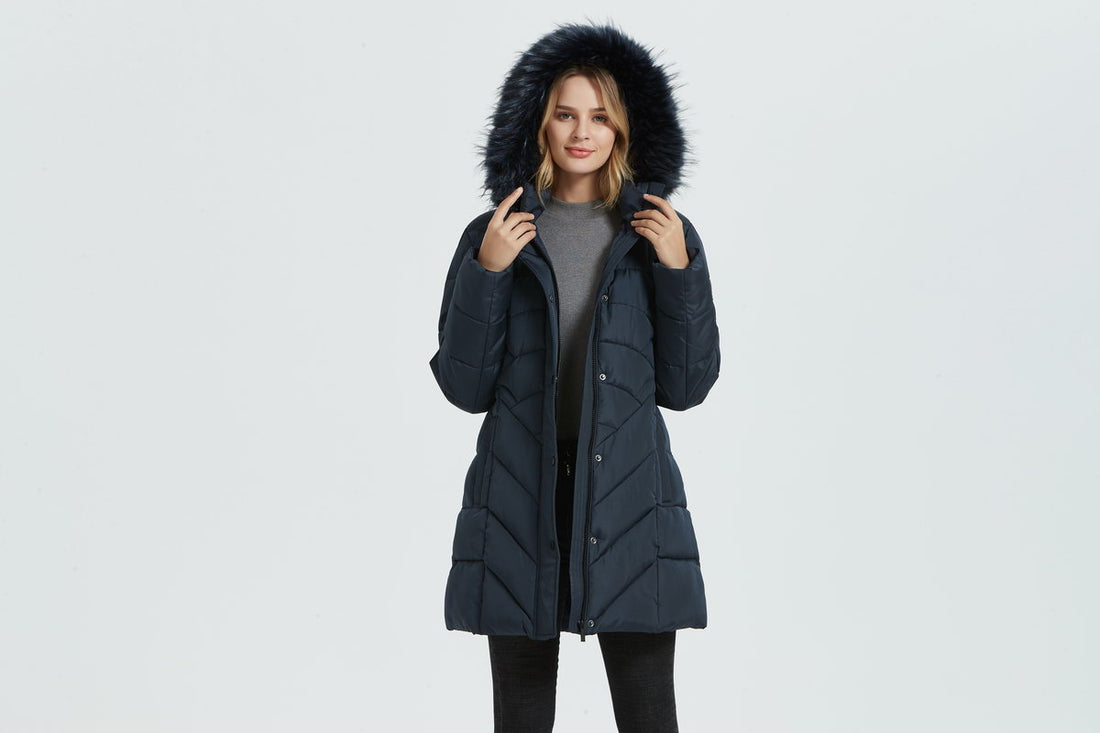 The Best Faux Down Jackets And Coats
The Best Faux down Jackets And Coats
The Winter season can sometimes get extremely cold. So, you must choose between wearing warm jackets and staying fashionable. Unfortunately, the two may be inseparable if you work in an office where a code of dressing counts.  Also, you need to be selective, especially when  you are scheduled to attending a family event or an official function. Luckily, there is always some wear that will keep you warm. You have a range of jackets and coats to choose from to help beat the winter cold. Of course, there are plenty of wears that can coordinate and match a style of your choice.
But the right winter coat should keep you warm throughout the cold season.  Also, it should have some elements of fashion. Therefore, depending on the prevailing weather, you have heavily padded,  snow and rainy jackets  to choose from.
But whatever choice you make, it should allow you to enjoy your warmth without sacrificing style and fashion. Jackets are versatile and come in a variety ranging from love layer, pea coats and faux down coats.  Continue reading to learn more about jackets and the things you may need to look at when you go out to buy jackets.  
What Are The Things You Must Look At?
The Number Of Layers
If your day is packed with errands or drop-offs, you will need to spend some time in your heated car and fight the cold when you venture out. So layering could be the best option for you. It will allow you to adjust the day, keep yourself warm  without skimping on fashion. Therefore, a winter faux down jacket will be sufficient for the day's activities.
Fitting
How fitting a coat is will make the difference when it comes to fashion. Women will choose something that falls and extends up to the ankle. It makes them look fashionable while giving them the warmth they need when it gets chilly.
A flare faux down jacket that is well-fitting and stylish. It could be the right outfit when going for dinner. Of course, the design should be good and capable of giving any woman a flattering shape. If it falls above the knees with stand-up collars, it could work well with turtleneck and scarves. Those that feature an oversized notch collars are even stylish.
The Fabric
Of course, the fabric is an important consideration when it comes to keeping yourself warm. The winter temperatures can get low with the snow; you need some gear to guarantee protection even when the weather gets too low.  But winter can sometimes become windy and dry. So some light faux down fabric that is soft but with an oversized notch collar could be something you may need to consider. This is something that anyone that loves getting cozy should consider.
Patterns
If you are interested in embracing fashion during the cold winter season,  patterned raincoats may be your option. They are not just fashionable but will also protect you from the harsh winter weather. If you choose to spend the holiday with your family, you can let everyone know about this so that they tailor the gifts to help your family members battle the cold in style. Faux down jackets are well-thought-out presents for the winter season. Let no one send you any other random gifts during the period. Insist on faux down jackets.  
Also, if you'll be spending the holiday on the slopes of the mountain, you need something that will protect you and your family members from freezing.  So faux down patterned winter cape with a hood and cord lock could play the trick.    
The Location
If you are spending most of your time in places like San Francisco, there could be enough snow, and it may get colder than you may think. So if you want to enjoy the iconic fog, you must have the right jacket for the weather. The packable faux down coats that easily slips over any outfit to allow you to go about your business stress-free are the best.
Colors
We have talked about the material you should choose. So we need to mention something about the colors you must use during the winter season. Here, you are free to choose whichever colors you like. Fortunately, faux down coats and jackets come in a variety of colors. So if you love any of the primary colors, get one that features those colors.
Similarly, if you are in love with any of the secondary colors, you are free to choose any combination. Therefore, it does not matter where you will be spending the winter vacation. You need color combinations that match your theme.
Can Temperate Rating Help You Determine Winter Armor?
The temperate rating is important since it helps you tell whether the winter will be warm or cold. It enables you to decide and determine the winter jacket you should wear. The temperate rating ranges from warmest, warmer to warm. It lets you decide the jackets you will need to wear at any given time. It is intended to help the wearer determine the jacket to put on when temperature changes.
Also, the rating represents a range of comfort one expects to get from the garment. It also takes into account the other clothing you are also likely to wear. Some of the clothings include the turtleneck, jeans and even sweaters.
What Rating Will Work Best For You?
You should answer this question correctly because it determines how warm you want to feel during winter. Also, it can help you choose the right places where to spend your winter. For instance, If you plan to spend your winter in Wisconsin, where temperatures drop below the freezing point, you may need the warmest coat. But which you can easily pack and store until when the wind is blowing once again.
So Which Jackets Are Warmest For Women During Winter?
The early mornings of the winter season can make you feel excessively cold. Therefore, it requires that you buy plenty of winter coats to help you brave through the cold and keep yourself warm. Thus, the hooded faux down coat could be the best option for you if you plan to walk the kids to the bus stop early in the morning. Faux down winter coats are designed and made with Hyper Dry technology and will keep you warm even when the temperature drops. You can pair them with turtlenecks and sweaters to keep you warmer.
But if you live in climates that do not get excessively cold during winter, you need a warm and cozy faux down coat. But the jacket should not be too warm to make you sweat as you run errands.
What Jackets Are The Best For Winter Family Gatherings?
You need a variety of winter jackets to help keep you warm and stay fashionable during family gatherings. So, a variety of faux down jackets can give you plenty of options to choose from. You also need other innerwearwhich coordinates well with your jackets.
You also need jackets that you can easily fold into smaller squares and tuck into your bag. Those that fold into their own pockets are better since they are portable.  Packable jackets that come in vibrant colors could be the best choice for such family gatherings. The most common colors include black, navy and winter white. Also, they are designed to go with any wear. It means that you can wear them as casuals during the day or night. Some of the options you may choose from are.
Winter Vest
While the vests are not classified as jackets, they increase your comfy if layered under the jackets. Besides, they are fitted with neck knit or crew neck and add some warmth to the outfit. Also, they come in multiple colors and coordinate well with a variety of apparel. You have the super soft fleece for winter. Those that feature figure-enhancing princess seams may be appropriate for you.
Insulated jackets are designed to protect you from extremely low temperatures of up to -23 degrees Fahrenheit. Also, they are waterproof, meaning that you can even frolic through snow or rain but remain dry and enjoy your warmth. These jackets fall below the hips but cover the bottom and the mid-section well.  Also, insulated jackets come with a hood to ensure your head is warm even during heavy precipitation. In addition, they come in a variety of colors, including neutral hues. 
The Rain Jacket
When it rains, it is likely to get chillier. So having the right raincoat can make it easier for you to go about your business. A rain jacket with a hood can protect your face and head from the rain. You can also choose between casual jackets that come with zippers. Also, you can choose belted jackets if you want to add elegance to your outfit.
For women, long raincoats could be the best option. They cover most parts of the body and have an appealing look. Those made of faux down are easy to wash and dry.
The Fleece Jacket
It is another versatile wear for anyone looking for something decent for winter appointments. Those made of faux down are soft and may come with a hood or collars to add warmth when it gets chilly.     For women, wearing fleeces with turtle necks, tunics and sweaters can make them look sophisticated.  
What Accessories Can You Add To The Jackets?
If you have already chosen an outerwear that suits your climate but which interests you, the next thing you will need to select is the accessories that will enhance your status and make you feel confident.
You need to look for scarves,  gloves and hats. By choosing those that combine well with the coats, you will be ready to enjoy your winter. Regardless of the prevailing whether conditions.
What Considerations Should Guide You When Buying Coats?
The Size
Men don't care much about the size as long as they get into the jacket and can go about their business without being hindered. But this may not be the case when dealing with women. Women love things that fit well. They look for attires that can flatter them. Also, they look forward to wearing something that showcases every curve on their body. In addition, women fancy trends, so anything trendy may be a good idea for them. 
Style
If you love fashion, then  style is something you will not want to bypass as you shop for winter jackets. Remember, the body size grows and changes as you age. So if you used to fit size 8 and are now 20, you still need to sample the styles available for that size 20. You may also have to look for a plus-size coat to flatter your body shape.    
What Works For You?
 Everything may not work for you. So you will find regular coats unsuitable during winter. The reason is that you need something that will protect you from the cold while allowing you space to go about your tasks.  Tight jackets may only allow your arms some limited motion. So they may not be suitable if you'll be moving from place to place carrying items.
Measurements
Knowing your measurements will make it easier for you to buy your dream jacket. You need information about your hip, waist, burst and vertical line. You also need to measure the horizontal body shape and look at whether your legs are short or not.  So once you have the measurements, it will be easier for you to buy your winter jackets. It does not matter whether you will be visiting a physical store or buying the coats online.  Ensure to choose a fit that flatters your body. 
Winter is naturally cold, so you must arm yourself with a jacket to protect yourself from the cold when it arrives. It would help if you had a warm jacket and parkas to protect you from the cold. Faux down jackets with synthetic seals are built to withstand the howling wind and freezing wind. Read on to get more details about each pick.
So What Winter Options Do We Have?
Thick Puffer Coat
The coat comes in a range of colors that include but not limited to beige, blue and grey.  You will also get a variety of other colors such as white, red and charcoal.   These are polyester and faux down-made jackets that feature synthetic insulation with a double enclosure and a stand collar. The puffer coat is relatively warm and will protect you against drizzles and snow.
The coat features a hood- a detachable one with removable faux just to give more protection and additional warmth. It also features a 3-way zipper that comes in handy when you want to cool off. It also features convenient pockets where you can zip your ID, phone, and even wallet.   
Indeed the thick puffer coat is tailored for ladies. It is something to go for when you want to accentuate your shape. But even if you do not have something to display, you will still find it stunning.
Luckily, the jacket comes in all sizes ranging from small to medium to XL.  The jacket is designed with a fitting top but a wider bottom. The design is intentional because the body shape varies and so it may not be easy to get a one fit for all jacket.
The hood is amazing. It is detachable and gives the coat some shape.  Also, the coat features faux fur, which responds well to brushing.  
It features layers that make it ideal for winter. This is a coat that will keep you warm even when the temperatures fall to negative 23 degrees celsius. It will keep you warm even when the snow is falling and is designed to withstand the harshest temperature.  
The sleeves have an extra lining to ensure that it fits well and prevent the drafts from getting inside. 
Quilted Parka Coat
They are casual warm winter jackets that come in a range of sizes and colors. The most common colors are black, brown, green, grey, navy blue and leopard. Other available colors include pink and light grey. These are hooded jackets designed to protect your head from the extreme cold.  They feature zipper closures that are warm and heavily padded with faux down filling.
Parka jackets are outstanding coats with stand collars with zipped pockets but which come with hooded detailing. You can wear warm hooded coats with skinny jeans and high heel boots to give the wearer a glamorous look.  
Women hooded jackets come in all sizes that include small fits, medium, large fits and extra-large. They are ideal for daily casual wear during winter.  If you are the type that loves jackets that fit nicely, the parka coat is a perfect fit you should consider wearing if you plan to fight the chill weather when temperatures fall.
If you know your size, you can buy a Quilted Parka coat online without worrying about how it fits. It is comfy, and you can wear it with any layer underneath. Also, if you do not like wearing a heavy jacket, a parker jacket is something you will need to consider.  
Wantdo's Winter Jacket
The jacket features both windproof and waterproof properties that make it an ideal jacket for women looking for something that will not just protect them from the winter cold but  which will not allow moisture to penetrate. 
It features a fleece that makes it even warmer and superior compared to other jackets. It provides adequate insulation and could be a good jacket to wear when venturing outdoor during the cold winter. The jacket is faux down-padded to help trap any heat generated even when the snore is falling. Therefore, it will allow you to enjoy the warmth even when the outdoor is freezing. 
You may also consider wantdo's waterproof jackets designed with durability and convenience in mind. Such jackets come with adjustable features, including elastic fabric that holds well against abrasion and tears.
The women's Wantdo winter jacket is ideal for the morning commute and could be a good consideration for anyone considering engaging in outdoor activities.
The jacket is winter and waterproof. It  is designed to allow you to remain comfortable during snow and the cold season. It is also ideal for commutes activities and could be a good Christmas gift for family and loved ones.
The jacket is ideal for anyone interested in something warm but which can deal with nasty weather.  It comes with build-in gloves and will keep the wind from blowing. It also features size adjusters with large pockets to allow you to easily carry your keys, cell phones or just anything you may want to keep in your pocket.
Since the jacket comes in different sizes, you will get a stylish and fitting one to keep you warm all day long. It is something that could help you look organized. It is stylish and features zipper pockets which make it an ideal jacket for people who love travelling.
The North Face McMurdo
It weighs 3 lbs., is warm and is reasonably priced.   These jackets are made of high-quality materials that are warm and designed to cover most parts of the body up to the the knees but still allow plenty of mobility. It is an affordable high-end jacket you must consider buying if you want to win the war against cold. 
REI's Stormhenge
The jacket has strong with waterproofing capabilities. Also, it comes with a mix of casual and technical features. This jacket was a game-changer when it hit the market a few years ago. It is an ideal jacket especially when considering coats with waterproofing capabilities. Also, it features synthetic insulation in areas prone to moisture. The jackets come with additional features that include zippered pockets and cuffs.  It also features a waterproof shell.
Also, the jacket has a streamlined look, is warm and has class coloration. It is a strong offering from REI even though it cannot match the market's high-end jackets.
Patagonian Frozen Range Parka
It is a nice jacket that is well insulated but which comes with high-end waterproofing features.  The jacket has a versatile construction and can be worn on rainy and chilly days. Even though the jacket will limit your range of  movement, it is a good option if you want to thwart the cold spell. It is a casual piece that is versatile with generous fill. It has a waterproof shell, is cozy and features a superb hood design that will protect your face and head. Also, the jacket  comes with front buttons that add style to the jacket.
Heavyweight Khumbu Winter Parka Jacket
It is designed for a warmer climate and features synthetic insulation with reinforced elbows. It emphasizes quality, but you can only wear it during winter and when it gets really cold.
Marmot Fordham Jacket
The Marmot Fordham jacket is designed for casual wear. It is an all-around option filled with 700 high-quality fill with a 2 layer water shell. The jacket comes with a removable hood which lets you feel protected when it gets really cold out there. However, you can remove the jacket when it gets too hot. Also, it is made of durable faux down fabric and features plenty of pockets.
Fordham ranks high as a cold-weather layering jacket with a collar and a scarf that add extra warmth and make you feel more comfortable.
 Canada Goose Longford Parka
The jacket weighs 3 lbs. and is 625 filled with power down. It is specially designed with warmth and style in mind. Also, it is well built and fashionable for any lady interested in looking sleek.  It is one of the options you may need to consider when the temperatures drop even to 15°F. It enjoys unique looks thanks to the excellent craftsmanship used in making it. Also, it has more fill that guarantees you enough warmth when it gets cold. So if you appreciate the styling and you want something that will give you extra warmth, the Canada goose may be one of the options you may need to consider.
Kuhl Arktik Down Parka
It is a casual jacket that is fashionable but which fits perfectly well with most body shapes. The jacket is super warm since it is filled with 800 down and made of a wind-resistant shell. This is one of the jackets with polyurethane castings that keep moisture at bay to ensure that you enjoy your outing even when it is drizzling. 
Kuhl Artik is warm fashionable and comes with a hood, polyurethane, and a removable faux fur brim. It features a polarizing design with both zippers and buttons that stand out from the crowd.  In addition, it is made of high-end faux down materials that make it one of the options you must consider when the temperatures get extremely low.
Arc'teryx Macai Jacket
It is another option you can wear when going for a performance or an outing. It is casual wear  jacket that blends well with other casual wear. It weighs 2 lbs. and contains 750-fill power down.  The jacket is waterproof and could be a nice one if you are looking for something warm and waterproof.  Note that Arc'teryx is a functional jacket, waterproof and exceedingly warm. It has 750 fill down and features synthetic insulation that makes it the best option to visit moisture-prone areas.  Its interior is cozy but smooth. Also, it is something that will quickly remind you of the high-end down puffy. The macai winter jacket is a perfect fit if you are interested in skiing. It comes with a removable hood and a skirt.
But these options may not be the best if you are looking for something that will cover your entire body. It is short but has a fortress feel that compensates for any other shortcoming the designer may have overlooked. Therefore, if you want to keep warm but are still interested in overkill, Arcteryx Macai jacket is something you may need to consider.
Alpine Down Parka
It is another top product from Outdoor Research. This is a quality gear that is affordable but with more versatile features than what you may think of when you see it.  Firstly, it has 800 fill power down, which guarantees you the right dose of warmth when it gets cold. It also features a helmet-compatible hood made of Pertex Quantum Pro shell that enhances its performance. Therefore, the jacket is the best casual wear if planning to engage in camping and ice climbing adventures.
Also, the jacket offers extra leg coverage and is a nice piece for cold weather.
Fjallraven singi Down Jacket
This is another good and beautiful  outdoor gear that performs superbly well when worn as a casual outfit. It is a durable piece featuring a 600-fill down with plenty of pockets for storing small items. The jacket has plenty of  G-1000 shell, is 35 percent faux down and is 65% polyester.  Fjallraven is durable and  moisture resistant. It also features a burly shell cover.
Arcteryx Therme Parka
It is another waterproof jacket that is technically designed to protect you  from the winter cold. It features a high-end golore with a waterproof membrane.  Arcteryx has a 750 fill goose with synthetic insulation that will provide the warmth you need during the winter season.  Of course, wearing a Therme Parka jacket reminds you of the quality associated with Arc'teryx. The jacket comes with a hood that provides the warmth you need to protect your head from the winter cold. The styling, too, makes it appealing to women.
Columbia Whirlibird Iv Interchange
This is another versatile winter jacket that is nice looking but offers great value to ladies looking for a stylish winter jacket. It is a snowboarding outfit that you can wear when going on skiing adventures. It features casual looks and is a 3 in one functionality jacket with insulation which zips into an outer shell. The jacket is waterproof versatile warm, and inexpensive compared to other jackets in its category. 
Conclusion
At this point, we have presented several options that ladies have at iKazz.com. But before you pick out anything, there are important things you will need to check out. Look at the fill down, the durability of the jacket and your interests. If you are interested in something long, pick a long jacket. If you love short but heavily insulated coats, you will get them at ikazz.com