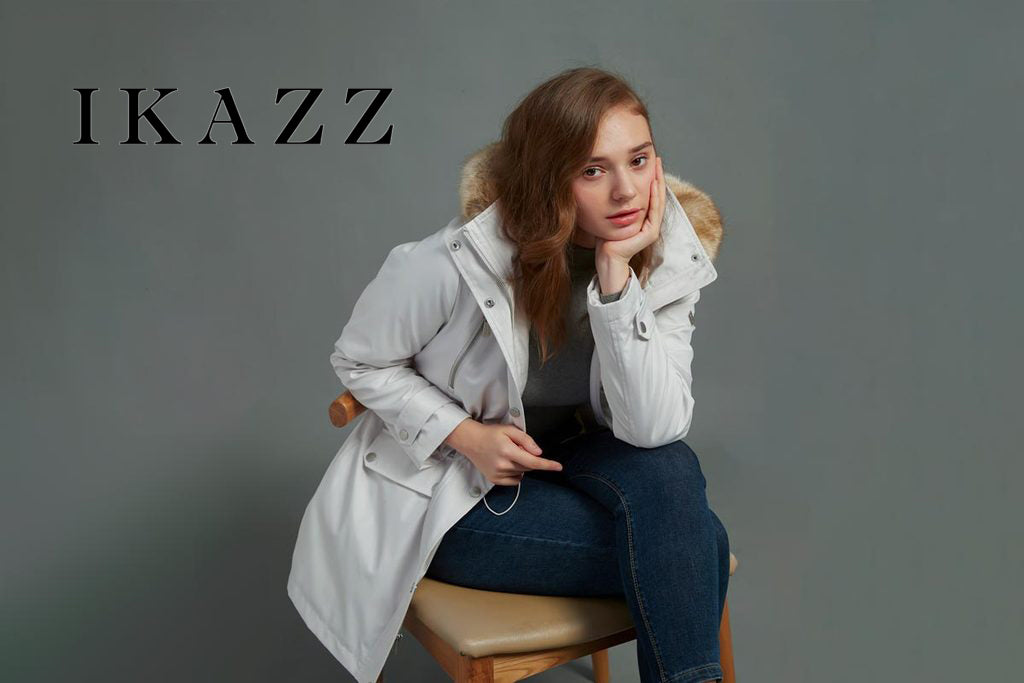 What is the difference between a cotton coat and a faux down coat
With the different seasons in the year, you require different clothes, but as the winter season approaches you will need a coat to keep warm. no matter how stylish or trendy any coat is, it is the material used to make the coat that keeps you warm.
Different materials are used to make coats today – some popular materials include wool, nylon, faux fur, flannel, polyester, hemp, cotton, mohair, corduroy, leather, and cashmere. In this post, we will mainly focus on cotton and faux down coats.
COTTON COAT.
Cotton is made from cotton fibers harvested from cotton plants. The cotton fabric is strong, versatile, soft, and comfy, which makes it a preferred fabric for most clothing.
So, why buy a cotton coat?
Cotton is highly breathable.
Cotton allows cooling and drying airflow, which provides increased comfort levels, especially in warm or humid environments. Its ability to absorb moisture will guarantee you remain dry and comfortable.
Cotton's versatility.
Cotton is used to make; - flannel, gingham, chambray, poplin, cotton fleece, corduroy, and so many other processed fabrics, hence, provide you with a variety of options. The war Barbour technique is used to make cotton waterproof and used to make most cotton coats.
Comfortability. – cotton is soft and does not itch or chafe.
Variety of colors – cotton is easy to dye and a lot a wide range of cotton coats that rarely fade.
Cotton coats are easy to wash.
Great packability – cotton coats are easy to fold and pack for easy travel.
Durable – cotton coats maintain good quality levels for longer periods compared to other coat fabrics.
However, a cotton coat is not is ideal for rainy or snowy weather because cotton is hydrophilic(this means the cotton fabric does not wick moisture away. Which makes the fabric absorb moisture then become wet and cold.)
FAUX DOWN COAT.
What is a faux down coat?
Faux refer to fake insulation/synthetic insulation in a coat. Synthetic insulation is made from recycled or raw polyester. Made to trap warm air to keep you warm. synthetic insulation has a shorter life span, is less warm and heavier compared to down insulation.
What is down insulation?
Down insulation uses natural insulation from duck or goose plumage. These types of coats are highly breathable, hence can trap air and body heat while being able to wick unwanted moisture away to keep you warm and dry.
The faux insulation has added wet-weather assurance, meaning it does not lose its loft even when wet, hence will keep you warm even when soaked. Synthetic insulated coats dry easily and faster because the insulation is more water-resistant.
The faux insulation coats are more durable compared to down coats thanks to the durability of polyester fibers.
What are the major coat construction methods?
They include:
Box baffle.
These coats have small chambers of down that are separated by a wall of fabric. This construction mode guarantees superior quality coats. They are heavier as a result of the additional fabric. Because of the complexity of this technique - box baffle coats are more expensive compared to sew through.
Sewn-through.
This is mostly used coat stitching methods. In the construction method, chambers are created between stitches as the outer fabric is sewn through to the inner fabric lining. The sewn-through coats are cheaper and lighter because no extra fabric is needed compared to the box baffle technique.
 Why is the outer layer of the coat you choose importantly?
When choosing your winter coat remember the outer layer of any coat has nothing about keeping you warm, warmth is all down to the inner insulation. The outer coat is all about blocking snow and wind while stopping rainwater or moisture from getting into the insulation, therefore the outer layer material of your winter coat has to be waterproof, windproof, and breathable.
A quality winter coat should have vents around armpits to allow sweat to evaporate with ease.
Why is space important when picking a winter coat?
There is a common misconception that the ideal warm clothing should be a tight fit. However, it has been proved that it's easier to keep warm with a good-fitting winter coat that allows a thin boundary layer of air with your skin or other clothes. Your body heats the air in the boundary layer, creating an additional insulation layer hence, retaining more warmth.
Get yourself a high-quality winter coat here today at the most affordable price.