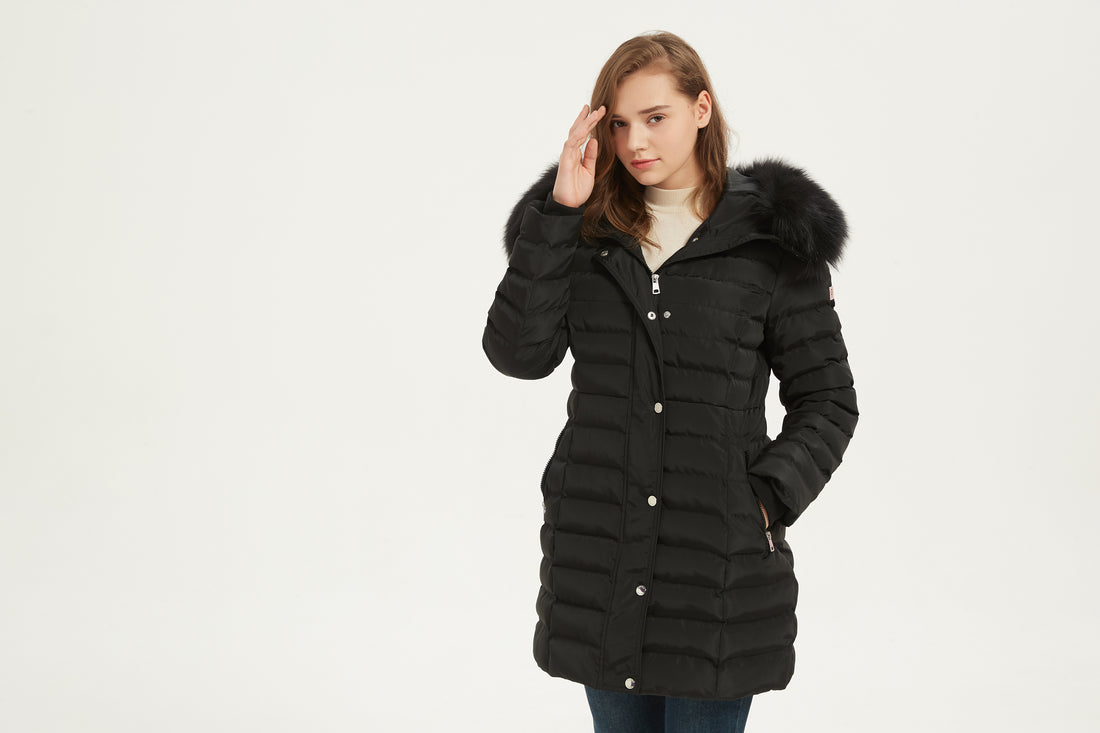 Choose a best faux down winter coat guide
Imagine living in a place where it's sunny and warm all year round? Well, we can dream of it, but the reality for most of us is that as the year drags to an end winter cold climate await us. It is important to start thinking about how you will protect yourself from the cold, stave off the wind, and stay cool and warm.
 After spending most of last year's winter indoors mainly to the covid pandemic, most of us are looking to spending most of this winter outdoors. It will be very important to get the perfect winter coat to keep you warm and dry. A good winter coat will be the difference between a fun memorable winter outdoor day and a frigid nightmare day.
 This is a complete guide on how to identify the best winter coat. We will help you understand the following:
Types of winter coats.
Different coat materials.
 By the end of this post, you will be able to choose the right winter coat with ease!
 Types of winter coats.
Winter cold climate is experienced differently for example in the U.S.(east coast – through the Midwest – west coast). Some areas experience cold chilling cold winters, while some areas have moderate winters. The same applies across Europe. Nevertheless, a warm winter coat is important to keep you warm.
 Winter coats can be classified into the following types:
Lightweight- made from lightweight materials like thin wool, jacquard, or boucle fabrics. Ideal for places with warmer winter climates. This winter coat has an average weight of 200 to 300 g/m2.
Medium weight – made from denser – jacquards, wool, cashmere fabrics. Made for moderate colder winter days. These winter coats are well lined and weigh between 300-450 g/m2.
Heavyweight – made to keep you warm and comfortable on cold snowy winter days. Made of heavy fabrics – padded puffer materials, wool blends, fur, and dense wool fabrics.
 Winter coat material.
There are a variety of winter coats in the market which can feel a little overwhelming to pick the right one for you. Different materials are used to make winter coats and important to understand how each material effectively keeps your body warm.
 What materials are used to make winter coats?
Read the coat label – most of us can't tell the different fabrics apart just by looking or feeling the coat. Once you know the fabric – you will be able to tell how warm or long the coat will last. It is important to understand fabrics before investing in a winter coat.
 There are so many different materials used to make winter coats. They include: wool and wool blends, fur and faux fur, mohair, cashmere, polyester, tweed, cotton, fleece
 Most winter coats can combine two or more fabrics to make any coat. 
Wool and wool blends.
Wool is the most commonly used to make coats. The wool comes from sheep and other animals like goats and rabbits. It's natural and highly breathable. Wool can be used as insulation in most winter coats for its ability to retain warmth and keep you dry. Wool is also water-resistant which is guaranteed to keep you warm on a snowy day.
 What is a wool blend? – in most cases, the wool blend is a mixture of polyester and wool or acrylic and wool, or wool and cashmere. This provides wool products cheaper, softer, and more durable.
 You can easily tell the quality of the wool depending on its color. heavier wools are darker in color, therefore, they are easy to dye in darker colors like dark blue, black, or grey. Lighter wool is lighter in color as well, hence is easy to dye into softer colors. Lighter-colored wool is considered high quality and used to make a more expensive wool winter coat.
 Ensure that the wool winter coat you buy has a polyester lining because wool is not waterproof to protect the wool in your coat from absorbing sweat or moisture. Wet wool can be very uncomfortable.
 Get your high-quality stylish wool blended winter coat here today!
Faux fur.
Human beings have been using fur to keep their bodies warm in the winters since the early days. Faux fur refers to fake fur. Manufactured to look and feel like real animal fur, faux fur looks great, soft on your skin, and completely animal friendly.
 Faux fur is made from a combination of different materials including modacrylic polymers and acrylic. This makes it cheaper, more durable, easy to clean and maintain compared to real fur.
 Invest in a quality trendy faux fur winter coat today
mohair fabric is one of the most preferred fabrics to make winter coats. Made from fleece angora goats, it is a durable natural fiber. It is very soft and comfortable to wear. Mohair is easily blended with wool to make all-season coats.
known as the softest form of plastic. The polymer base in its fabric makes it extremely versatile. This fabric is used to make a lot of shells or linings of winter coats because of its water-resistant properties. It's a lighter material that is comfortable to wear and keeps you warm easily.
Investing in a trendy high-quality women's winter coat today