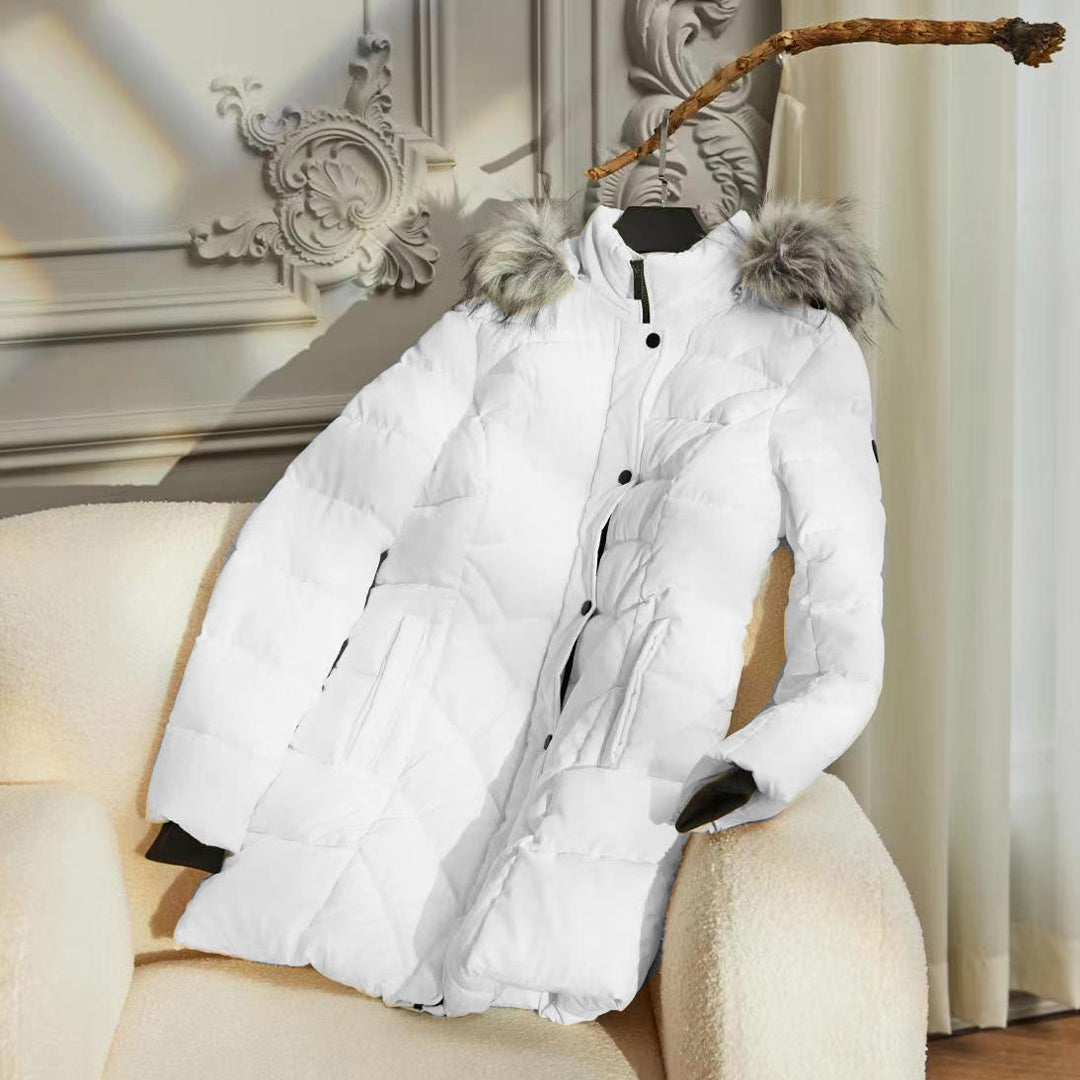 IKAZZ: Empower Your Modeling Career with Versatile Puffer Jackets
For model, we understand the importance of expressing your unique style and making a statement with your wardrobe choices. At IKAZZ, we believe that fashion should be versatile, allowing you to experiment and showcase your individuality. Join us as we delve into the world of IKAZZ puffer jackets and discover how IKAZZ can elevate your modeling career with the unmatched versatility.
Versatile Designs:
At IKAZZ, we understand that as a model, your wardrobe needs to be adaptable to various settings and occasions. That's why our puffer jackets are designed with versatility in mind. From classic silhouettes to modern cuts, we offer a range of styles that seamlessly transition from casual outings to high-profile events. Our puffer jackets are the perfect addition to your modeling wardrobe, allowing you to exude confidence and style no matter the setting.
Endless Styling Possibilities:
We believe that fashion should empower you to experiment and explore different looks. With IKAZZ puffer jackets, the styling possibilities are endless. Whether you're layering it over a sleek dress for a glamorous photoshoot or pairing it with jeans for a casual street-style look, our jackets effortlessly adapt to your creative vision. From edgy to sophisticated, IKAZZ puffer jackets can be styled in numerous ways to create stunning and versatile ensembles.
Fashion-Forward Trends:
As a model, staying on top of the latest fashion trends is crucial. At IKAZZ, we pride ourselves on our commitment to delivering fashion-forward designs. Our team of designers keeps a pulse on the industry, ensuring that our puffer jackets reflect the current trends and styles. With IKAZZ, you can trust that you'll always be ahead of the curve, making a bold fashion statement with our stylish and on-trend puffer jackets.
Diverse Color Palette:
Colors have the power to evoke emotions and enhance your overall look. At IKAZZ, we offer a diverse color palette for our puffer jackets, allowing you to choose shades that best complement your complexion and personal style. Whether you prefer timeless neutrals or vibrant pops of color, our jackets come in a variety of hues to suit your preferences. With IKAZZ, you can find the perfect puffer jacket that adds that extra wow factor to your modeling portfolio.
Fit for Every Body Type:
As a model, you know that the right fit is crucial for a garment to truly shine. At IKAZZ, we embrace the diversity of body types and offer puffer jackets that are designed to flatter every silhouette. Our jackets are available in a range of sizes and cuts, ensuring that you can find the perfect fit that enhances your natural beauty and showcases your unique features. With IKAZZ, you can feel confident knowing that our puffer jackets are tailored to highlight your best assets.
Conclusion:
IKAZZ is your go-to destination for puffer jackets that embrace versatility and elevate your modeling career. With our versatile designs, endless styling possibilities, fashion-forward trends, diverse color palette, and inclusive sizing options, our puffer jackets are the perfect addition to your modeling wardrobe. Embrace your individuality and make a statement with IKAZZ puffer jackets that empower you to express your style and versatility. Choose IKAZZ and showcase your modeling prowess with confidence, knowing that you're partnering with a brand that understands and supports your unique journey.