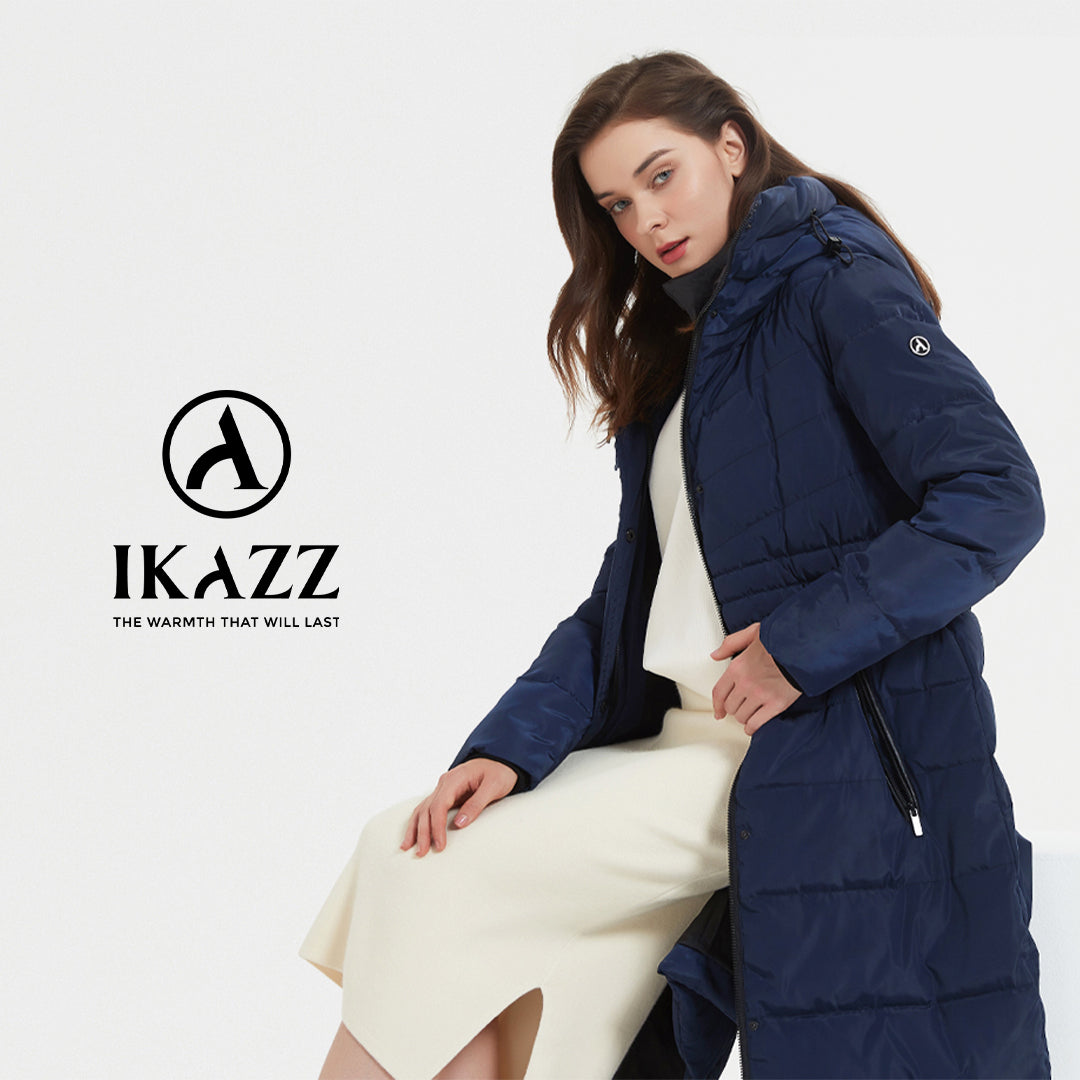 Unleash Our Design Vision with IKAZZ: Crafted Perfection for Stylish Creators
As a designer, you understand the importance of creating pieces that not only look stylish but also offer superior functionality. At IKAZZ, we share your passion for design and have crafted puffer jackets that embody our commitment to thoughtful design. Join us as we explore the world of IKAZZ and discover how our puffer jackets can elevate your design aesthetic.
Meticulous Attention to Detail:
At IKAZZ, we believe that it's the small details that make a design truly exceptional. That's why we meticulously focus on every aspect of our puffer jackets, from the stitching to the hardware. Our attention to detail ensures that each garment is flawlessly crafted, representing our dedication to excellence. When you choose IKAZZ, you can be confident that your design sensibilities will be complemented by our commitment to meticulous craftsmanship.
Innovative Silhouettes for Creative Expression:
We understand that as a designer, you strive to push boundaries and create unique expressions of style. At IKAZZ, we offer a range of puffer jackets with innovative silhouettes that allow you to unleash your creativity. Our designs go beyond traditional puffer jackets, incorporating modern elements that make a statement. Whether you're looking for an oversized silhouette or a tailored fit, IKAZZ has a puffer jacket that will inspire your design vision.
Versatility for Design Experimentation:
Designers thrive on versatility, and our puffer jackets provide the perfect canvas for your creative experimentation. The timeless design of our jackets allows you to explore various styling options, from layering to color combinations. Our thoughtfully designed puffer jackets effortlessly adapt to your vision, enabling you to create unique and striking looks. With IKAZZ, you have the freedom to push boundaries and embrace your design aesthetic.
Materials that Inspire:
The materials we choose play a vital role in our design process. At IKAZZ, we source premium fabrics that not only offer exceptional quality but also inspire your design choices. Our puffer jackets feature a range of innovative and sustainable materials, allowing you to align your design aesthetic with your commitment to environmental consciousness. From recycled fibers to cruelty-free alternatives, our materials empower you to create with purpose.
Functionality without Compromise:
Design should never be compromised by functionality. At IKAZZ, we understand the importance of creating garments that seamlessly blend style and practicality. Our puffer jackets are thoughtfully designed to offer superior insulation, ensuring that they not only look good but also keep you warm and comfortable. With IKAZZ, you can design with confidence, knowing that your creations offer both aesthetic appeal and functional performance.
Conclusion:
IKAZZ is your go-to destination for puffer jackets that embrace thoughtful design, uncompromising quality, and unparalleled comfort. Our meticulous attention to detail, innovative silhouettes, versatility, and inspiring materials make our jackets the perfect choice for designers seeking to elevate their aesthetic. Experience the perfect harmony of design and functionality with IKAZZ, and unleash your creativity with puffer jackets that not only reflect your unique style but also embody our commitment to excellence. Choose IKAZZ and make a statement with your designs, knowing that you're partnering with a brand that shares your passion for thoughtful design.