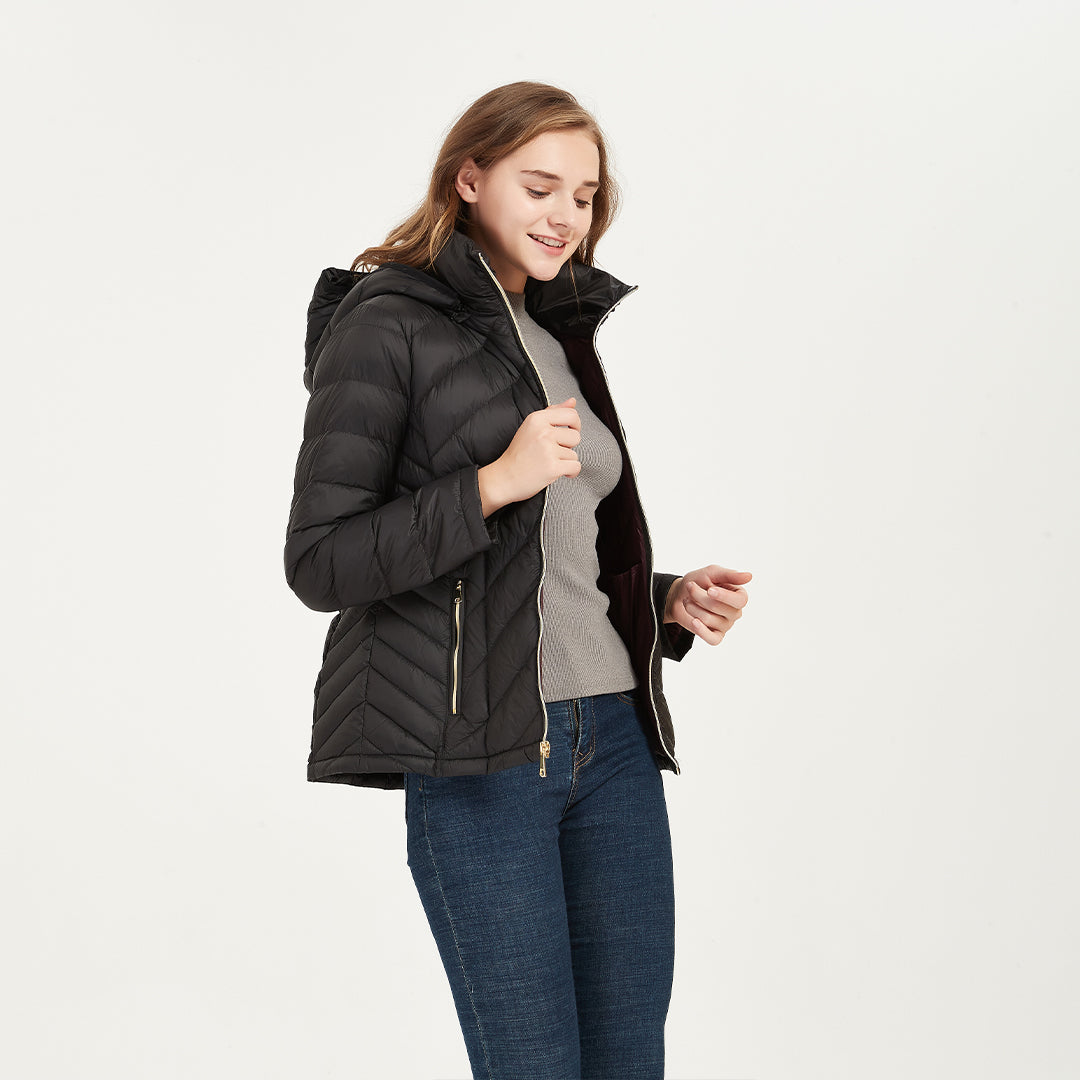 IKAZZ Lightweight Puffer Jacket: Your Ideal Companion for Cold Weather Adventures
When the temperature drops and icy winds start to howl, having the right outerwear becomes essential for enjoying your outdoor adventures. Look no further than IKAZZ lightweight puffer jacket, your perfect companion for braving the cold weather. Designed to provide optimal warmth and protection, our jacket ensures you can stay cozy and comfortable no matter how extreme the conditions.
The warmth you need for chilly conditions
One of the standout features of our lightweight puffer jacket is its exceptional insulation. Crafted to withstand cold temperatures, this jacket delivers the warmth you need without adding unnecessary bulk. The advanced insulation technology traps your body heat and creates a cozy cocoon, keeping you snug even in the coldest of climates.
In addition to its impressive insulation, our lightweight puffer jacket offers high-density water-resistant and windproof properties. These features act as your shield against winter's harsh elements, keeping you dry and protected from biting winds and unexpected rain or snow showers. With this jacket, you can confidently embark on your cold weather escapades knowing that you're well-equipped to handle whatever nature throws at you.
Carefully crafted design for practicality and style
IKAZZ understands that practicality doesn't mean sacrificing style. The carefully crafted design of the lightweight puffer jacket ensures both functionality and fashion-forward aesthetics.
The zipper-off detachable hood is a practical feature that allows you to adapt to changing weather conditions on the fly. Whether you prefer the added warmth and protection of a hood or a more streamlined look, the choice is yours. This versatility ensures that you're always prepared for unexpected weather shifts during your outdoor adventures.
Furthermore, the use of natural and lightweight materials makes this jacket easy to compress and pack. Whether you're going on a weekend getaway or embarking on a multi-day hiking trip, IKAZZ lightweight puffer jacket won't take up much space in your bag. Its portability makes it an ideal choice for avid travelers and outdoor enthusiasts who value convenience without compromising on quality.
Conclusion
Our lightweight puffer jacket is more than just a winter essential; it's a reliable companion for your cold weather adventures. With its exceptional warmth, high-density water-resistant and windproof properties, this jacket provides the necessary protection against chilly conditions. The practical design elements, such as the zipper-off detachable hood and visually slimming V-quilting, add style and versatility to your outdoor attire.
IKAZZ's commitment to quality and functionality is evident in every aspect of this jacket. It combines warmth, practicality, and style into one package, ensuring that you can enjoy your outdoor pursuits comfortably and confidently.
Don't let the cold weather hold you back. Explore the IKAZZ collection today and find your ideal companion for all your cold weather adventures. Stay warm, stay stylish, and embrace the beauty of the outdoors with the IKAZZ lightweight puffer jacket.