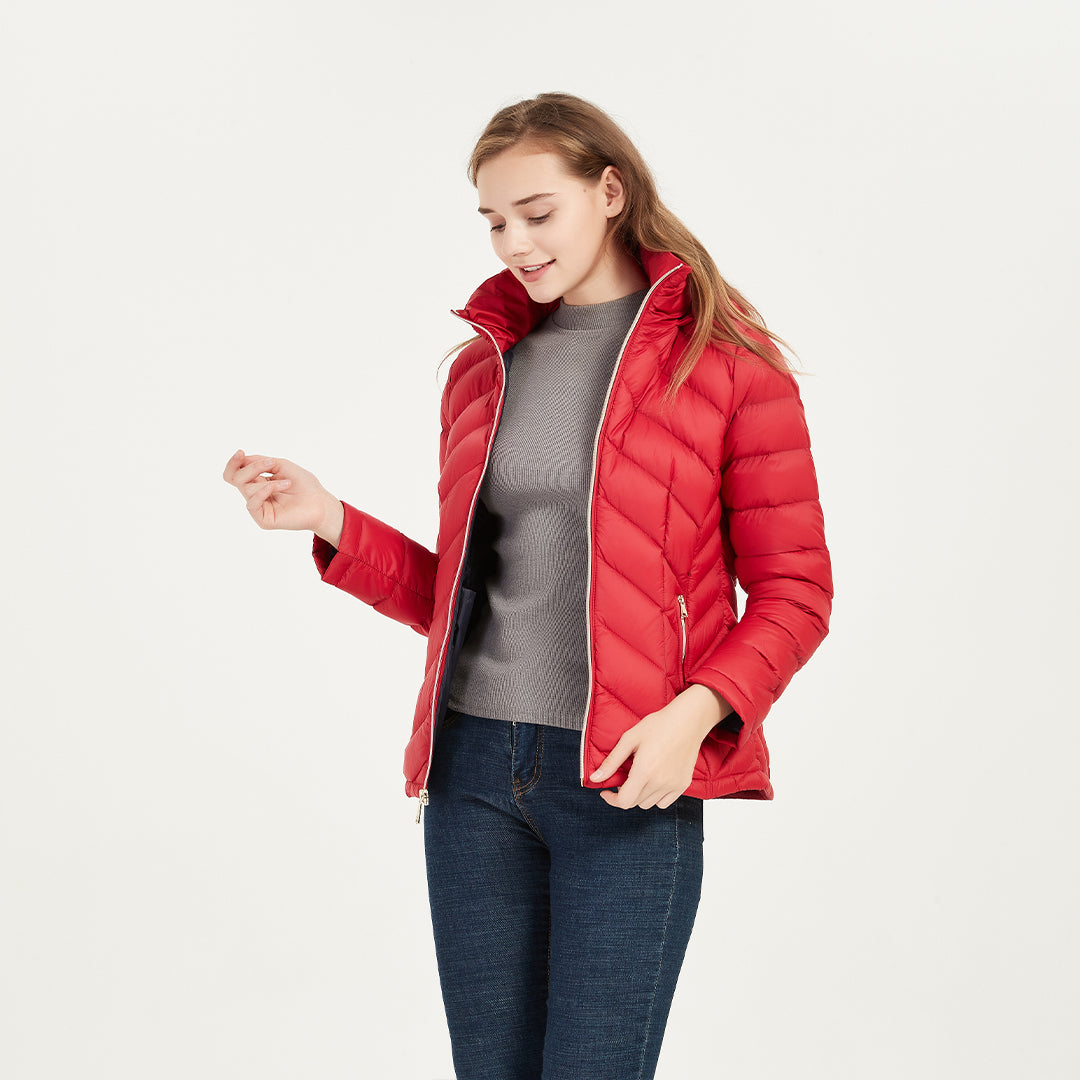 Unleash Your Style and Stay Warm with the IKAZZ Lightweight Puffer Jacket
When it comes to finding the perfect outerwear, versatility and style are key. Fortunately, IKAZZ lightweight puffer jacket offers the best of both worlds. With its lightweight design and exceptional warmth, our jacket is a must-have for any fashion-conscious individual looking to stay cozy during the colder months.
The perfect fit for every body type
At IKAZZ, we understand that one size does not fit all. That's why we prioritize improving designs and details to cater to different body types. Whether you're curvy or petite, IKAZZ lightweight puffer jacket ensures a perfect fit that flatters your unique figure.
One standout feature is the waist-tightening design, which allows you to customize the jacket's fit according to your preference. This thoughtful detail creates a silhouette that accentuates your curves while providing optimal comfort. Additionally, the detachable hood adds another layer of flexibility, allowing you to adapt to changing weather conditions with ease.
Inclusivity is at the heart of our design philosophy. The elastic cord at the back of the jacket ensures a comfortable fit for individuals of varying sizes and shapes. No matter your body type, you can confidently rock our lightweight puffer jacket and feel like it was tailor-made just for you.
A fusion of fashion and functionality
We believe that fashion should never come at the expense of functionality. Our lightweight puffer jacket embodies this belief with its unique design elements that seamlessly blend style and practicality. One notable feature is the zipper-off detachable hood, giving you the versatility to switch up your look whenever you desire. Whether you prefer a sleek and streamlined appearance or a more casual vibe, the choice is yours.
Despite its stylish appearance, our lightweight puffer jacket doesn't compromise on convenience. Its lightweight construction makes it easy to pack and carry, perfect for those on-the-go moments. Whether you're traveling or simply need an extra layer, this jacket has got you covered without weighing you down.
Conclusion
Our lightweight puffer jacket is a game-changer in the world of outerwear. With its breathable and water-resistant properties, it keeps you warm and comfortable in any weather condition. But it doesn't stop there. Our commitment to providing fashionable outerwear without compromising on functionality shines through every design aspect of this jacket.
Embrace your style and stay warm with the IKAZZ collection. Whether you're navigating city streets or embarking on outdoor adventures, this lightweight puffer jacket will keep you cozy and stylish. With its ideal fit for every body type, thoughtful details, and fusion of fashion and functionality, our lightweight puffer jacket is a must-have addition to your wardrobe. Don't settle for ordinary when you can unleash your style with IKAZZ.