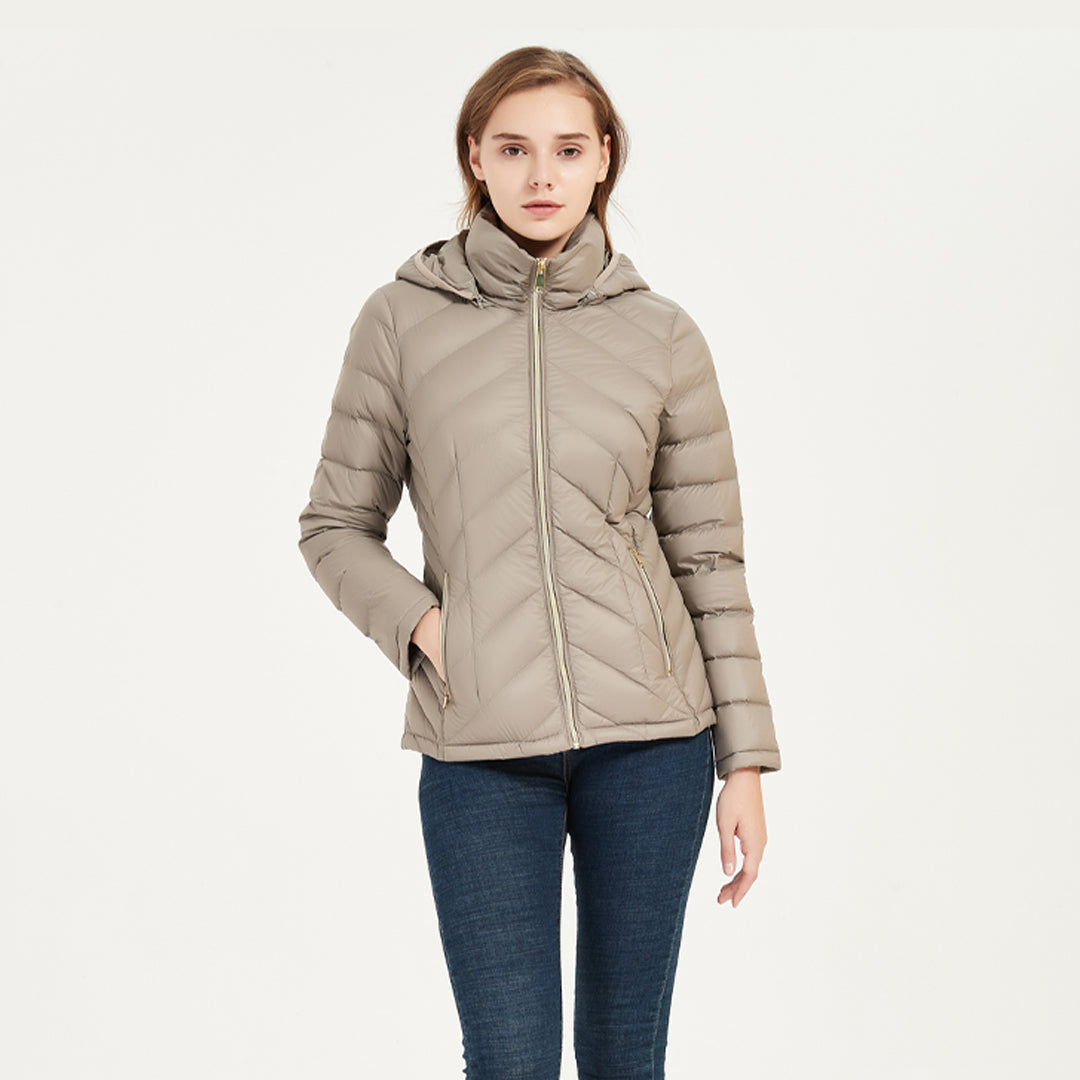 Introducing the IKAZZ Lightweight Puffer Jacket: Combining Style, Confidence, and Sustainability
In today's fast-paced and fashion-conscious world, finding the perfect combination of style, comfort, and sustainability can be a daunting task. However, with IKAZZ lightweight puffer jacket, you can effortlessly achieve all three. From its well-designed fit to its commitment to sustainability, this jacket is a true game-changer in the outerwear industry.
Enhancing your look and boosting confidence
At IKAZZ, we understand the importance of feeling attractive and confident in one's appearance. That's why we have crafted our lightweight puffer jacket to not only provide exceptional warmth but also enhance your look. With careful attention to detail, each jacket is designed to reduce body shame and bring back confidence to people of all shapes and sizes.
Drawing inspiration from popular trends and celebrities, IKAZZ stays at the forefront of fashion-forward designs. By constantly scrolling Instagram and keeping an eye on the most popular women's winter coats, we ensure that our influences align with yours. This dedication allows us to provide you with the most fashion-forward trends, so you can confidently showcase your style while staying warm.
Sustainable fashion for a better future
In addition to helping you look and feel great, IKAZZ is committed to making a positive impact on the planet. We believe in the power of sustainability and animal welfare. With every step of production, IKAZZ ensures that no animals are being exploited and that their philosophy of sustainability is upheld.
IKAZZ goes above and beyond by continually exploring alternative fabrics for down or fur. By embracing innovative materials, we challenge the traditional norms of the industry and pave the way for a more sustainable future. We prioritize using materials that are both eco-friendly and cruelty-free.
This commitment to sustainable practices extends throughout the entire production process. We take great care to minimize our environmental impact, from sourcing materials responsibly to implementing eco-friendly manufacturing methods. By choosing IKAZZ lightweight puffer jacket, you are not only investing in a stylish piece of outerwear but also supporting a brand that is pioneering change in an industry that could definitely use it.
Conclusion
IKAZZ lightweight puffer jacket is more than just a fashion statement. It is a testament to our brand's core values of faithfulness, confidence, innovation, and sustainability. With its well-designed fit, fashionable aesthetics, and commitment to ethical practices, our jacket stands out in a sea of outerwear options.
So why settle for ordinary when you can have extraordinary? Explore IKAZZ collection and experience the benefits of this innovative and eco-friendly outerwear. Embrace your style, boost your confidence, and make a conscious choice for a sustainable future with IKAZZ lightweight puffer jacket.