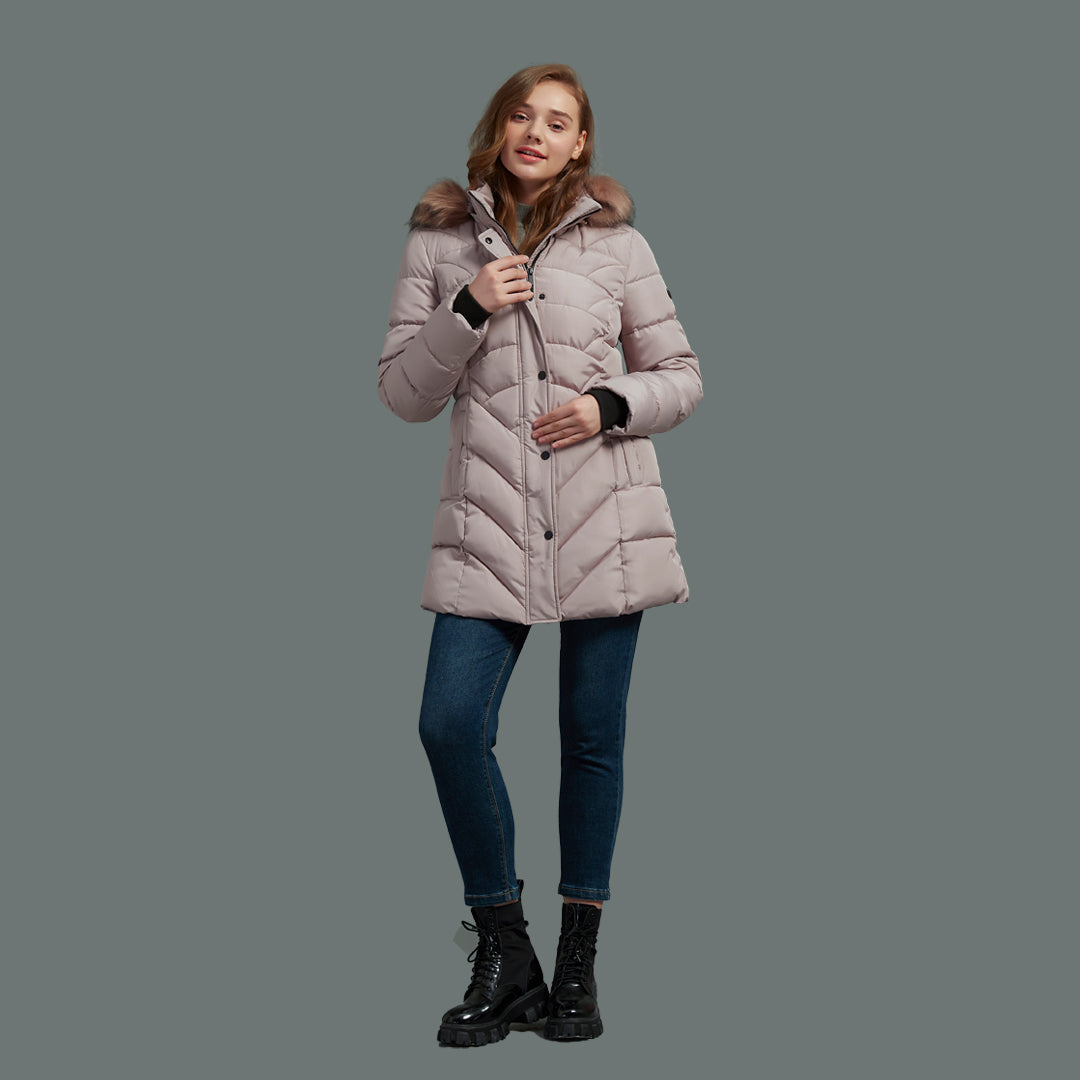 Exploring the Differences of IKAZZ's Puffer Coat for Women
At IKAZZ, our mission is to deliver warmth that lasts while promoting self-confidence and sustainability. Our puffer coat women is designed with thoughtful solutions to meet your needs in cold weather. In this blog post, we will highlight the key differences that set IKAZZ's puffer coat apart from others, emphasizing our commitment to warmth, design, and environmental consciousness.
Innovative design
The IKAZZ puffer coat women stands out due to its innovative design features. The parallel quilting not only adds a touch of sophistication but also enhances insulation by preventing cold spots. With the RIB-KNIT cuffs in high elasticity and a stylish slim waist design, this coat offers a tailored fit that ensures maximum comfort and heat retention.
One standout feature is the non-detachable hood with a removable faux fur collar. This combination provides added warmth and versatility, allowing you to customize your look according to the weather and your personal style preferences. The big button-down detachable faux fur hood adds an extra layer of protection against chilly winds, ensuring that you stay cozy and stylish throughout the winter season.
Sustainable materials and high-quality construction
At IKAZZ, we prioritize sustainability without compromising on quality. Our puffer coat for women is made with THERMOLITE® Polydown, a synthetic down alternative known for its exceptional warmth-to-weight ratio. This animal-free material is not only lightweight but also durable and water-resistant, providing reliable protection against the elements.
The high-density windproof fabric further enhances the coat's weather resistance, keeping you shielded from harsh winds and maintaining your body heat. We believe in long-lasting products, which is why our puffer coat for women is crafted with meticulous attention to detail, ensuring durability and longevity.
Conclusion
In conclusion, the IKAZZ puffer coat women sets itself apart with its innovative design, sustainable materials, and high-quality construction. The parallel quilting, adjustable waist, and RIB-KNIT cuffs contribute to a comfortable and tailored fit that keeps you warm in the coldest conditions.
We understand the importance of versatility and style, which is why our non-detachable hood with a removable faux fur collar allows you to adapt your look to suit your preferences while providing added warmth and protection. By choosing IKAZZ, you embrace a brand that prioritizes sustainability by using animal-free materials, such as THERMOLITE® Polydown, and employing high-density windproof fabric.
Experience ultimate comfort, protection, and style this winter season with IKAZZ's distinctive puffer coat for women. Trust in our commitment to delivering warmth that lasts, reducing body anxiety, and making a positive impact on the planet. Choose IKAZZ and embark on a cozy and fashionable journey through the colder months. Stay warm, confident, and environmentally conscious with IKAZZ!