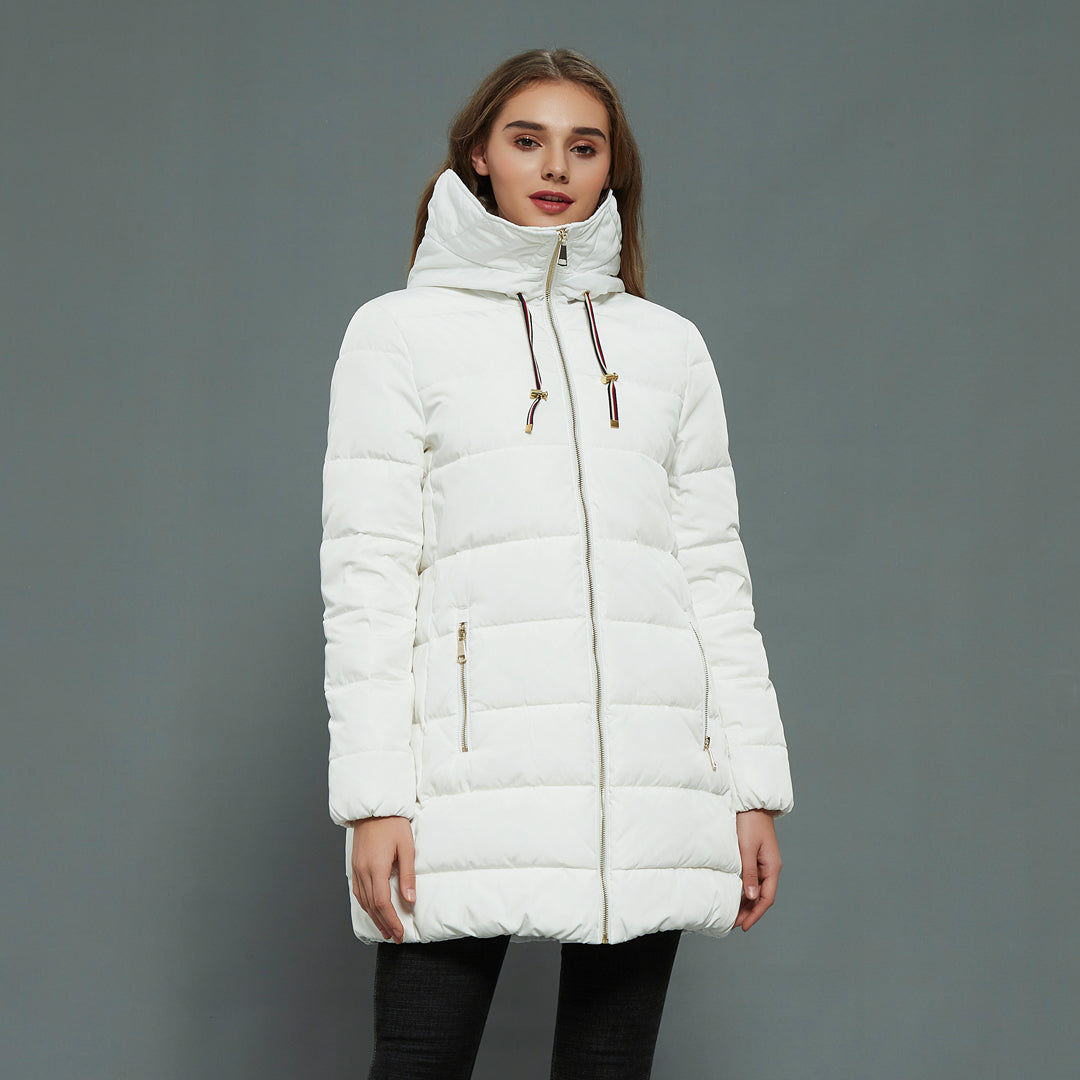 Embrace Winter in Style with IKAZZ's Women Puffer Jacket
At IKAZZ, our mission is to deliver warmth that lasts while promoting self-confidence and sustainability. Our dedication to providing comfort and protection in cold weather is reflected in our women puffer jacket. In this blog post, we will highlight the advantages of choosing IKAZZ's women puffer jacket, designed with thoughtful solutions to meet your needs in winter.
Unparalleled design for maximum comfort
When it comes to comfort, the IKAZZ women puffer jacket excels in every aspect. The parallel quilting not only adds a stylish touch but also enhances insulation by preventing cold spots. With the adjustable stylish hood and elastic waist magic, you have the freedom to customize the fit according to your preference, ensuring maximum comfort and protection against the elements.
The wide-brimmed hood provides additional windproofing, shielding your face from icy gusts. The elastic cords at the back, hem, and cuffs offer enhanced windproofing and warmth, keeping you cozy even in the harshest conditions. Whether you're venturing out for a winter stroll or engaging in outdoor activities, the IKAZZ women puffer jacket is designed to provide optimum comfort and functionality.
Sustainable and animal-free
At IKAZZ, we prioritize sustainability and animal welfare. Our women puffer jacket is made with THERMOLITE® Polydown, a synthetic down alternative that offers exceptional warmth-to-weight ratio, durability, and washability. This innovative fiber features a 3D hollow structure that provides high filling power and resilience, ensuring superior insulation without compromising on lightweight comfort.
By choosing the IKAZZ women puffer jacket, you can embrace the warmth and protection it offers while making an eco-conscious decision. The use of animal-free materials reduces the impact on wildlife, aligning with our commitment to nature and sustainability. And when you choose our puffer jacket, you deliver your commitment to a better environment, which for the world is ever important than before.
Conclusion
In conclusion, the IKAZZ women puffer jacket is the perfect choice for those seeking style, comfort, and sustainability in their winter outerwear. With its thoughtful design elements such as parallel quilting, adjustable hood, and elastic cords, this jacket ensures maximum warmth and protection against the cold. The lightweight construction and water-resistant properties make it ideal for various outdoor activities.
Embrace winter with confidence and style while making a positive impact on the planet. Choose the IKAZZ women puffer jacket and experience the warmth that will last, all while reducing body anxiety and building self-confidence. Stay cozy, fashionable, and environmentally conscious throughout the winter season!