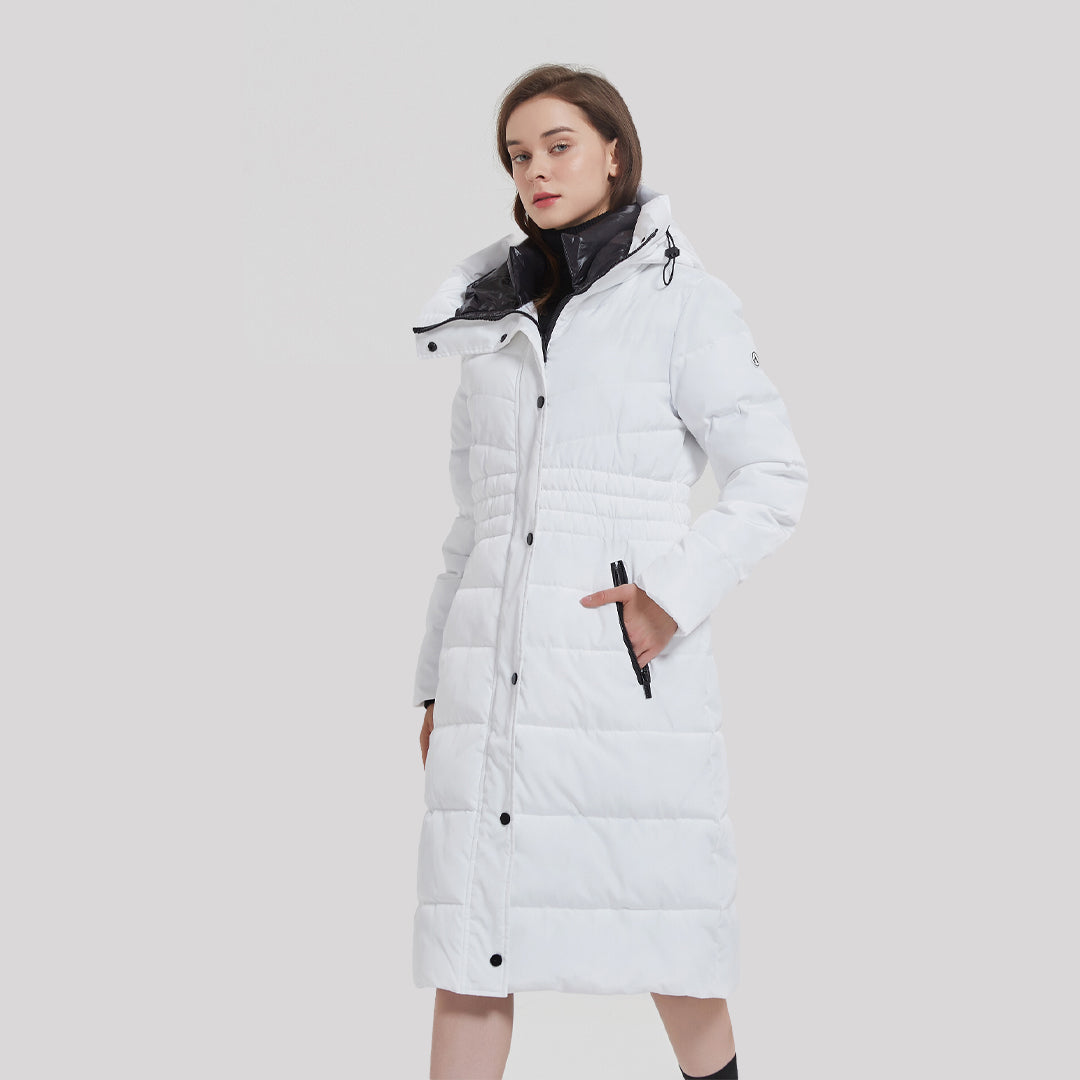 Embrace Winter with IKAZZ's Long Puffer Coat - Delivering Lasting Warmth
As the cold winter months approach, finding the perfect coat becomes a top priority. At IKAZZ, we understand the importance of staying warm and comfortable while embracing your individuality. That's why our mission is to deliver warmth that lasts, not just for people but also for our planet. In this blog post, I will highlight why the IKAZZ Long Puffer Coat should be your go-to choice for ultimate warmth and style during the chilly season.
Design for maximum comfort
When it comes to comfort, the IKAZZ Long Puffer Coat excels in every aspect. The stand collar design and waist-tightening feature ensure a snug fit that keeps out the cold drafts. The RIB-KNIT cuffs offer high elasticity, providing both comfort and heat retention. Moreover, the big non-detachable windproof drop hood adds an extra layer of protection against harsh winds.
The mid-calf length of the coat provides superior coverage, keeping you fully protected from the elements. Additionally, the parallel quilting design at the waist not only adds visual slimming but also enhances the overall aesthetics of the coat. With the 2-way zipper, you have the flexibility to unzip from the bottom, allowing for added range of motion or venting when needed.
Features to enhance your experience
At IKAZZ, we believe in creating jackets that are not only functional but also stylish. The Long Puffer Coat embodies these values with its classic design and attention to detail. The high-density water-resistant and windproof fabric ensures that you stay dry and shielded from the harshest weather conditions.
We care about the environment and animal welfare, which is why our Long Puffer Coat is completely animal-free. Instead of down, we use a super warm stuffing called THERMOLITE®. This innovative fiber offers excellent warmth-to-weight ratio, durability, and resilience. It dries quickly when in contact with water, providing optimal comfort even in wet conditions.
Conclusion
In conclusion, the IKAZZ Long Puffer Coat is the perfect choice for those seeking ultimate warmth, style, and sustainability. With its thoughtful design, including the waist-tightening feature and stand collar design, this coat ensures maximum comfort and protection against winter's harsh conditions. The use of THERMOLITE® as a down alternative showcases our commitment to animal welfare and environmental sustainability.
Don't compromise on quality or style this winter season. Choose IKAZZ's Long Puffer Coat and experience the warmth that will last. By embracing yourself in our coat, you'll not only stay cozy but also build your confidence and reduce body anxiety. So, gear up and face the cold with IKAZZ for an unforgettable winter experience. Stay warm, comfortable, and stylish all season long!