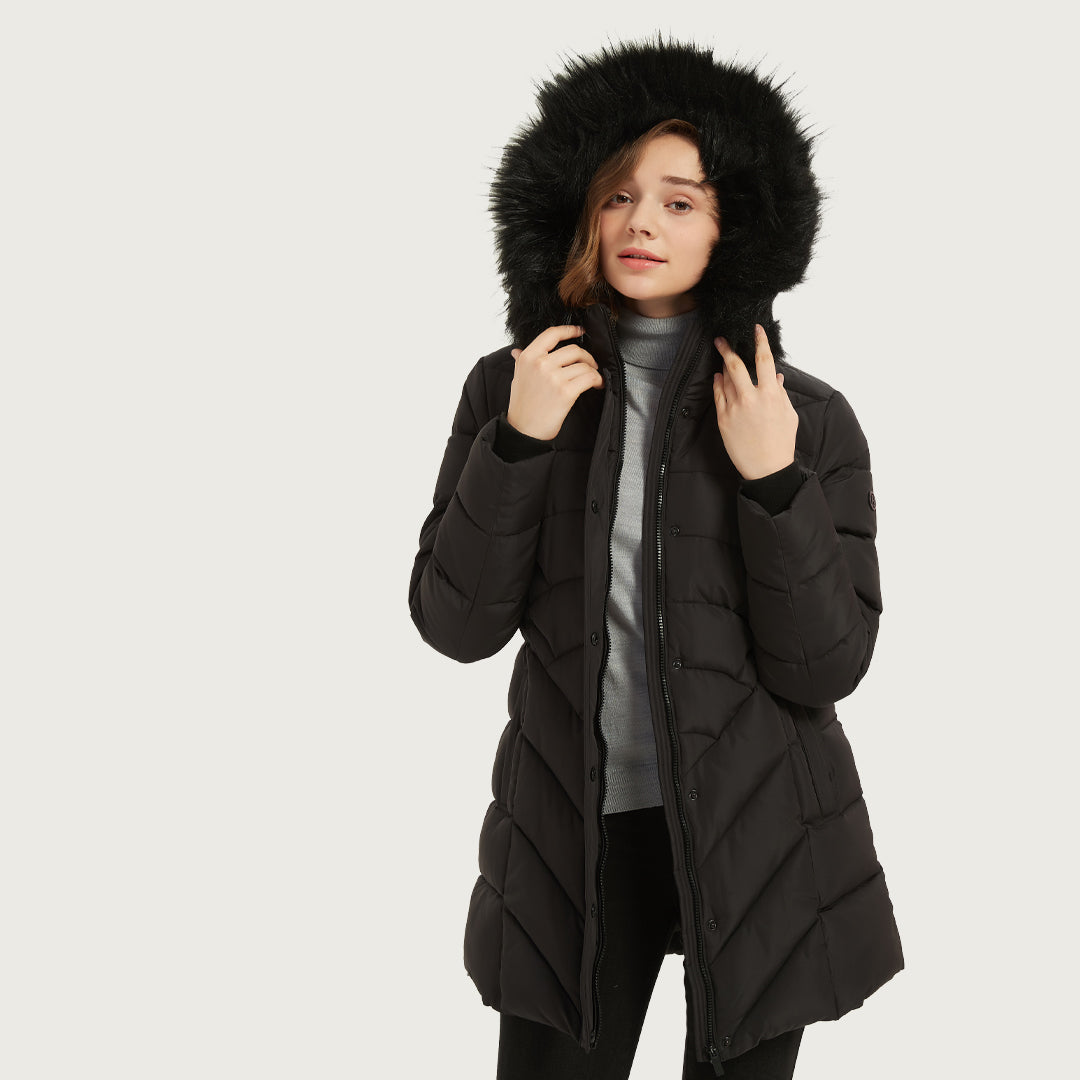 Embrace Winter Elegance with IKAZZ's White Puffer Jacket
At IKAZZ, our mission is to deliver lasting warmth and comfort to anyone facing cold weather. We are a team of passionate individuals dedicated to helping others, and we constantly strive to integrate thoughtful solutions into our winter jackets. Our goal is not only to provide physical warmth but also to encourage people to embrace themselves and build their confidence. Moreover, we believe in sustaining the warmth we bring—to both people and the planet—by ensuring sustainability and minimizing our environmental impact. With our White Puffer Jacket collection, we offer a stylish and functional outerwear option that embodies our mission.
Unmatched warmth and modern design
The White Puffer Jacket from IKAZZ is designed to provide unmatched warmth without compromising on style. It features 100% warmth stuffing made of THERMOLITE®, a thick and wash-durable material known for its exceptional insulation properties. This jacket keeps you cozy even in extreme cold conditions. The high-density water-resistant and windproof properties shield you from the harsh elements, allowing you to face winter with confidence. The parallel quilting adds a touch of modern elegance to the jacket, making it a versatile choice for various occasions. Additionally, the adjustable stylish hood and elastic waist magic provide a tailored fit, enhancing your comfort and style.
Lightweight, sustainable, and inclusive features
At IKAZZ, we prioritize lightweight comfort and sustainable practices, reflected in our White Puffer Jacket. The jacket is crafted using THERMOLITE® Polydown, a natural and animal-free fiber. This innovative material is designed with a 3D hollow structure, offering high filling power and resilience while remaining lightweight. It provides excellent warmth and quick-drying capabilities when in contact with water, ensuring optimal comfort in all conditions. The elastic cords at the back, hem, and cuffs contribute to enhanced windproofing, warmth, and inclusivity.
Our commitment to sustainability extends to our care guide, where we recommend machine washing the jacket cold separately on a gentle cycle with mild detergent. We also encourage responsible practices such as using non-chlorine bleach only when needed, tumble drying low, removing promptly, and avoiding ironing and dry cleaning.
Conclusion
In conclusion, IKAZZ's White Puffer Jacket combines elegance, warmth, and sustainability into one exceptional winter outerwear piece. With its unmatched warmth, modern design, and lightweight comfort, this jacket will keep you cozy while making a stylish statement. The use of THERMOLITE® Polydown ensures durability, water resistance, and optimal insulation. It is true to size, allowing you to order your usual size with confidence.