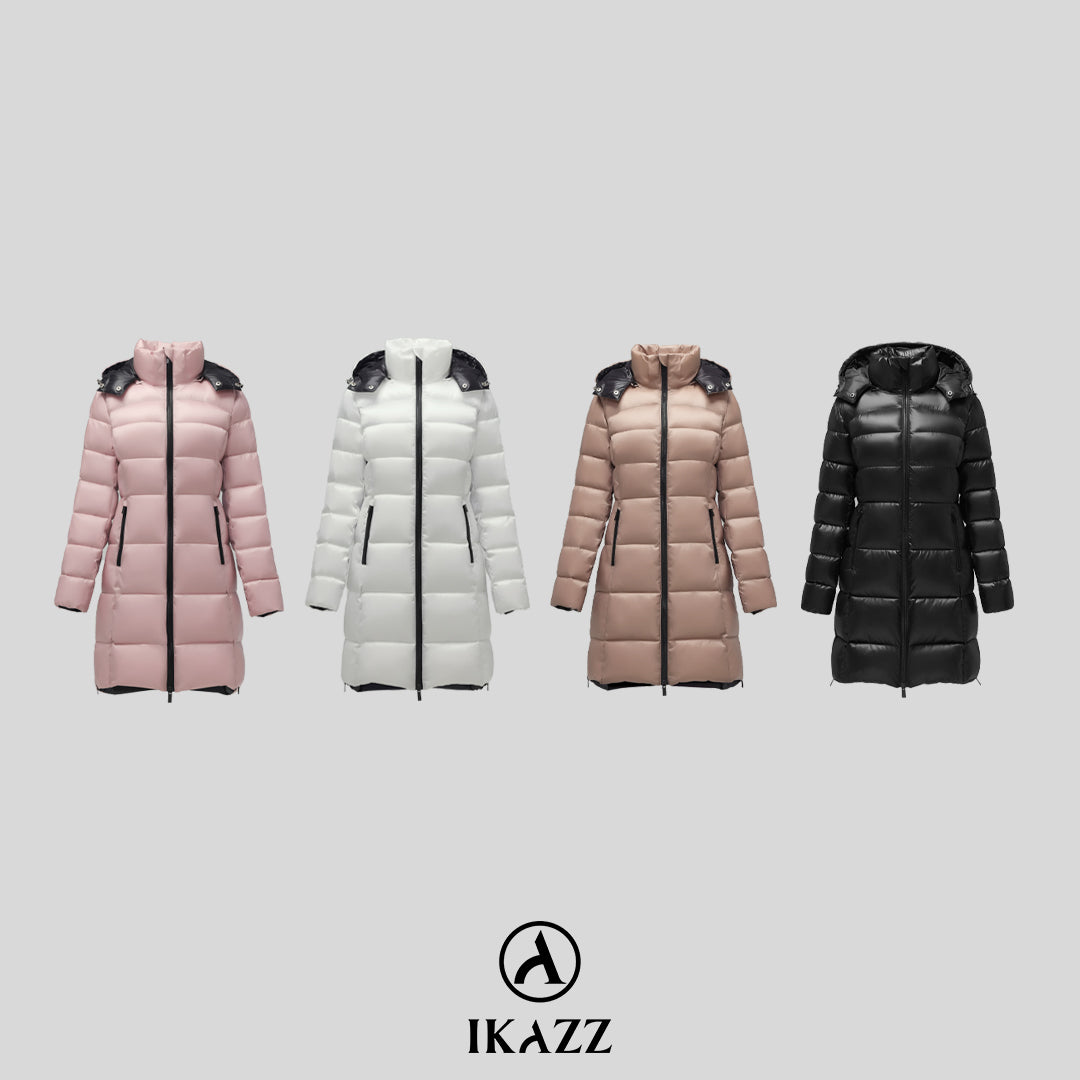 IKAZZ Puffer Coats: Style and Warmth in One
As the colder months approach, it's time to start thinking about upgrading your winter wardrobe. And what better way to do so than with a puffer coat? These jackets have been around for decades, but they're still just as popular today thanks to their unbeatable combination of style and warmth.
At IKAZZ, we understand the importance of a good puffer coat. That's why we've created a line of jackets that are not only functional but also fashionable. With IKAZZ puffer coats, you'll be able to stay warm and look great at the same time.
The Benefits of a Puffer Coat
Before we dive into what makes IKAZZ puffer coats so special, let's first talk about the benefits of a puffer coat in general. Firstly, they're incredibly warm. The down feathers and insulation used in these jackets make them perfect for even the coldest of winters. They're also lightweight, which means you won't feel weighed down by your coat as you go about your day. Finally, puffer coats are versatile. You can dress them up or down and wear them with just about anything.
The IKAZZ Difference
So, what sets IKAZZ puffer coats apart from other brands? For starters, we use only the highest quality materials. Our jackets are filled with premium down feathers, which provide superior warmth without adding bulk. Additionally, our coats are designed with style in mind. We believe that a puffer coat doesn't have to be boring, which is why our jackets come in a range of colors and styles.
How to Style Your IKAZZ Puffer Coat
Now that you know all about the benefits of a puffer coat and what makes IKAZZ jackets so special, let's talk about how to style your new coat. One great way to wear a puffer coat is to pair it with skinny jeans and ankle boots. This look is casual yet chic and will keep you warm on even the coldest of days. Another option is to wear your puffer coat over a sweater dress. This is perfect for those days when you want to look cute but still need to bundle up.
Conclusion:
In conclusion, if you're in the market for a new winter coat, look no further than IKAZZ puffer coats. Our jackets are designed with both style and function in mind, so you can stay warm and look great all winter long. And with a range of styles and colors to choose from, there's sure to be a jacket that suits your personal taste. So why wait? Invest in an IKAZZ puffer coat today and experience the difference for yourself!