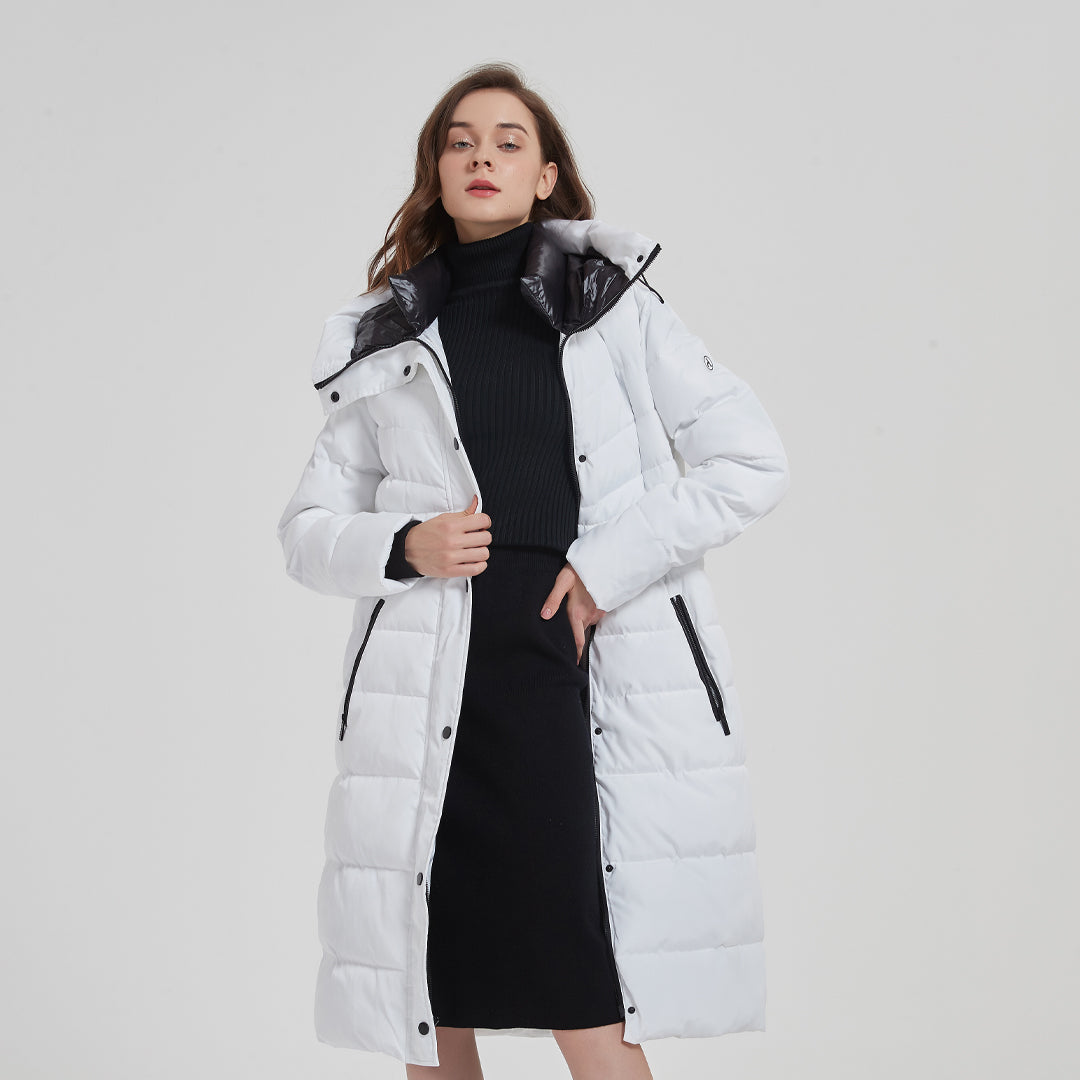 IKAZZ White Long Puffer Coat: Why It's the Best Choice
Winter will soon arrive, bringing with it colder weather and the requirement for warm apparel. Who, however, is to say that you cannot be cozy and fashionable? Fortunately, the IKAZZ White Long Puffer Coat is a fantastic alternative that will keep you warm and stylish this winter. We'll explore all the advantages of making this coat your go-to winter outfit essential in this blog post. You won't regret purchasing an IKAZZ puffer coat for your collection this season because to its chic style and useful functions.
Advantages of IKAZZ White Long Puffer Coat
For those chilly winter days, the IKAZZ White Long Puffer Coat is the ideal garment. This coat is a great option for cold weather thanks to its many advantages.
IKAZZ coatings are expertly crafted from premium materials. In addition, they are made to keep you cozy and toasty whether you're indoors or out walking in the chilly weather. Thermolite, a brand-new fiber, is used to manufacture the IKAZZ White Long Puffer Coat, making it a warm, resilient, and lightweight coat.
The IKAZZ White Long Puffer Coat also offers a fashionable appearance that will set you apart from the competition. You can afford to buy many jackets to keep on hand in case of bad weather because it has a stylish style and a moderate price.
Characteristics of IKAZZ white long puffer coat
RIB-KNIT cuffs are not only cozy, but they also keep heat in. There are two external pockets, one of which has fleece lining for hand warmers. Complete covering is provided by the mid-calf length, which offers exceptional protection. At the waist, a distinctive pattern with parallel stitching creates the appearance of a thinner body.
Zipper with a two-way opening; unzip it from the bottom to increase your range of motion or ventilation. A stand collar is built into the interior of the hood, which helps to better block the wind and preserve body heat. Even in the toughest weather, extended hood trim that is flexible but does not separate from the hood increases the amount of warmth and shelter it offers.
Conclusion
IKAZZ's white long puffer coat will give you the confidence to take on any weather. This timeless design keeps you warm and dry no matter the weather because it is high-density water-resistant and windproof in addition to being fashionable. The nicest part is that there are no animals anywhere. This coat is fashionable and resistant to wear thanks to the fabric's tight, delicate, and well-kept texture for good durability. Let IKAZZ let you go out in style and disregard the weather!